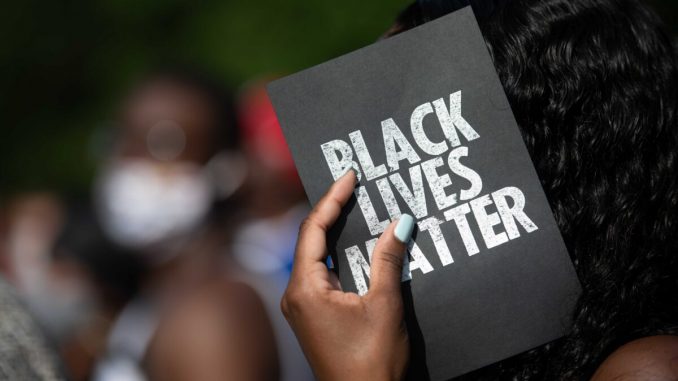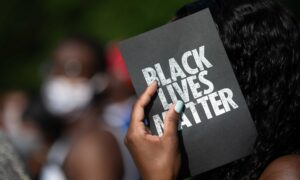 A federal judge in Alabama on Thursday ruled against a so-called racial demonstrator who had challenged a federal law against civil disorder that she's accused of violating.
Tia Pugh's attorney argued that 18 U.S. Code § 231, which says that whoever commits or tries to commit "any act to obstruct, impede, or interfere with any fireman or law enforcement officer" while he is officially engaged in his duties amid civil disorder, was racially motivated in part because its author, former Sen. Russell Long (D-La.) supported racial segregation and opposed the civil rights movement.
Pugh was charged last year, and later indicted by a grand jury, with violating the law after allegedly using a bat to smash the window of a Mobile Police Department vehicle while protesters and police officers clashed on May 31, 2020, in the wake of George Floyd's death.
"The Civil Obedience Act was designed to jail and silence specific civil rights leaders whose names Senator Long repeated throughout the amendment's legislative history," Pugh's lawyer, Gordon Armstrong, wrote in a motion to dismiss, adding that prosecutors were applying the law "after decades of disuse" against a person who attended a protest "for racial justice."
District Judge Terry Moorer, a Trump nominee, sided with the government, agreeing that the legislative history of the law has no bearing because the code's language is clear.
"The Court does not find that the language or definitions are inescapably ambiguous," he wrote in his 24-page ruling.
Moorer also rejected attempts by the defendant to present the law as unconstitutionally vague and intruding upon states' responsibility for enforcing criminal laws.
While the initial indictment was deficient, Moorer wrote, a superseding indictment since delivered is adequate because it contains more factual allegations about Pugh's alleged crime, including that a police officer was exiting the vehicle she allegedly damaged around the time she swung the bat.
Armstrong told The Epoch Times in an email: "We are extremely disappointed, but the ruling was not entirely unexpected. Every case I cited in the motion that supports our position was an appellate court decision that were first denied in the lower court. If it gets that far, this will be decided on appeal. We now turn our attention to the trial which is scheduled Monday. We look forward to her exoneration of the federal charge by a jury."
Jury selection and the trial are scheduled to start on May 17 at 8:45 a.m., according to court records. Pugh faces up to five years in prison. She remains free, pending the trial's outcome.
Federal prosecutors stepped in last year and aggressively used the civil disorder statute, primarily when local authorities failed to keep the peace after the death of Floyd in Minneapolis on Memorial Day.
Riots took place in cities across the nation, causing damage that is still being dealt with in some jurisdictions.
Some of the civil disorder charges were later dropped. In Portland, for instance, the bulk of people charged in rioting outside the federal courthouse have seen their charges dismissed.