Rep. Liz Cheney (R-Wyo.) and her replacement as House Republican Conference chair in interviews broadcast on Sunday made their cases for their brands of conservatism.
Cheney claimed that the House GOP ousting her and installing Rep. Elise Stefanik (R-N.Y.) as her replacement was "dangerous."
"I think that we have to recognize how quickly things can unravel. We have to recognize what it means for the nation to have a former president who has not conceded and who continues to suggest that our electoral system cannot function, cannot do the will of the people," she said.
Former President Donald Trump continues alleging he is the true winner of the 2020 election. President Joe Biden was certified the winner of the most electoral votes by states and Congress.
Cheney said she thinks Trump incited the Jan. 6 attack on the U.S. Capitol and is concerned that his rhetoric could spur further violence.
Cheney was ousted on May 12 because of her repeated broadsides against Trump. House Republicans said she was distracting from their effort to flip the House and the Senate in 2022. Two days later, the caucus elevated Stefanik, a third-term lawmaker who served on Trump's impeachment defense team.
Stefanik thanked Trump in her remarks after being voted a part of the House GOP leadership team, calling him "a critical part of our Republican team."
In the new set of interviews, Cheney denounced Stefanik as "wrong" and accused her of being complicit with Trump's election claims.
Stefanik responded by saying Cheney is "looking backwards" while "Republicans are looking forward."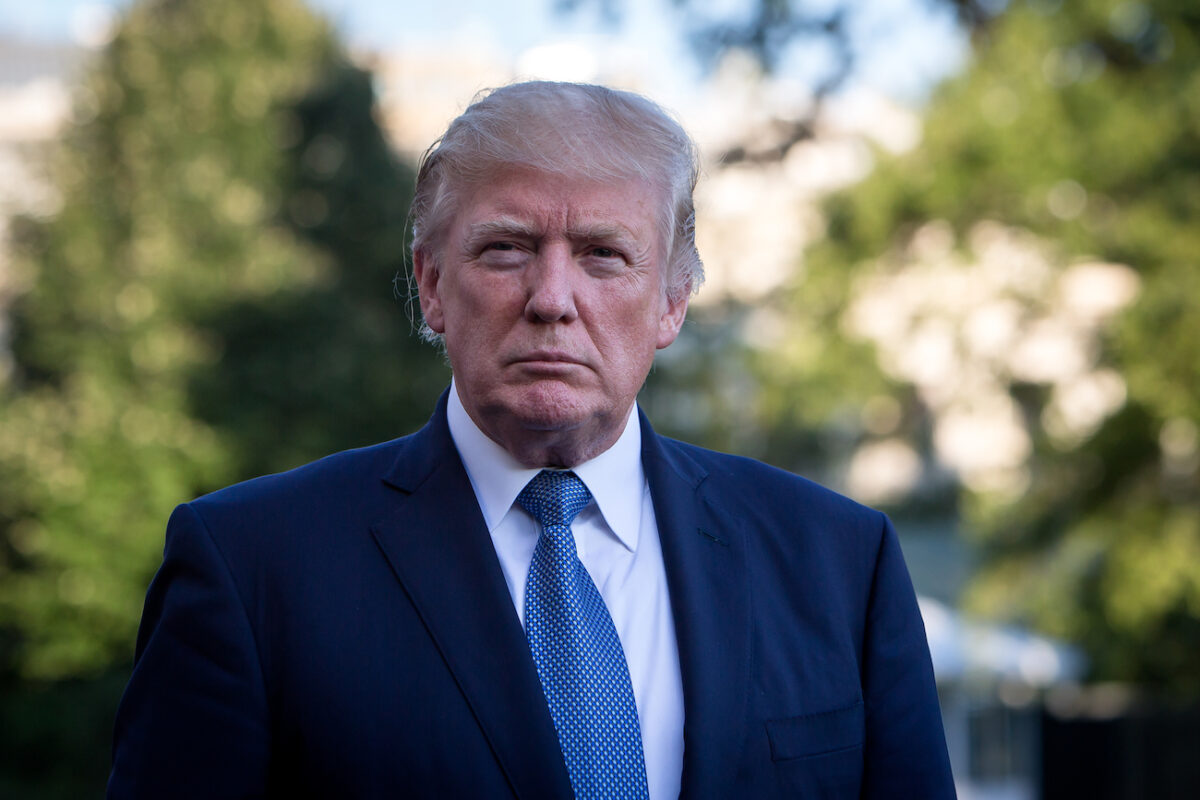 "We are unified and we are talking about conservative principles. President Trump is an important voice in the Republican Party. We are working as one team and voters across America, certainly voters in my district in upstate New York, we believe that President Trump's results, whether it was the economic growth, whether it was the historic accords in the Middle East, whether it was being tough on China, or the bipartisan coronavirus relief packages—these were significant results that helped everyday Americans," she added.
"We are focused on moving forward but also the stakes are so high. Look at how radical Joe Biden and Nancy Pelosi's policies have been. Joe Biden promised bipartisanship, we have yet to see any bipartisan legislation coming out of the Oval Office or the House. So I'm proud to represent the vast majority of Republicans. And that's why we needed to make a change of House Conference chair."
Moving forward, Stefanik's support of Trump suggests she would back him if he chooses to run in 2024. Cheney, on the other hand, said she will do everything she can to make sure he's not the Republican nominee for the third time.
"I will not support him and will do everything I can to make sure that doesn't happen," she said.
Cheney was speaking on ABC's "This Week" and "Fox News Sunday." Stefanik was speaking on Fox Business's "Sunday Morning Futures."