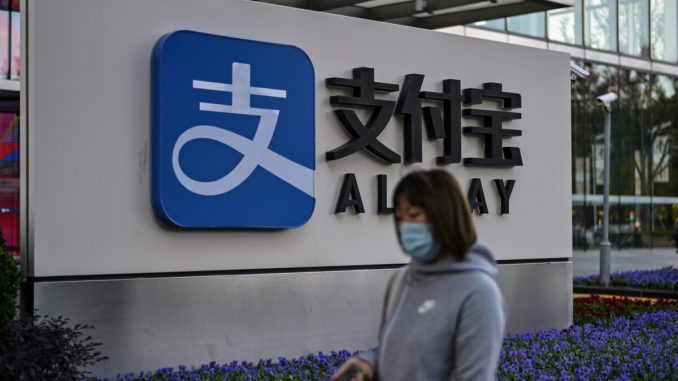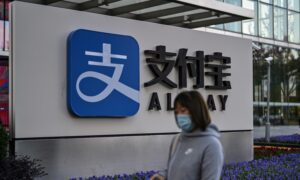 Commentary
Beijing has begun to rein in China's technology companies, issuing fines and instructing firms to change their corporate structure due to anti-competitive behavior and other transgressions.
But a common thread across recent regulatory actions against the technology sector, regardless of the allegations on the surface, is the Chinese Communist Party (CCP)'s desire to control them and their data.
There has been increased scrutiny over China's technology industry. It materially kicked off last year with the halting of Ant Group's IPO. Then Beijing regulators announced guidance around regulating financial technology companies, to prevent any from becoming too powerful and to protect the interests and business models of the country's commercial banks.
Then in January, the CCP announced that it is engaging with many technology firms in order prevent "monopolies," to promote "healthy competition," and to make sure that the technology firms' growth is in alignment with the interests of the CCP. How these regulations benefit the end consumer is still murky.
In March, the State Administration of Market Supervision (SAMR) handed out fines of 500,000 yuan ($80,000) each—the highest permissible under existing laws—to 12 companies over completing acquisitions without notifying or getting sign-off from the proper authorities. The companies disciplined included Internet giants Baidu and Tencent and ride-hailing firm Didi Chuxing. While the fines were small, their significance is not.
In April, after months of friction between the CCP and Alibaba as well its founder Jack Ma, regulators handed out a $2.75 billion fine—that's dollars, not yuan—against Alibaba for engaging in "monopolistic" practices by locking their customers into the firm's ecosystem. That's the largest fine ever issued by a government to a corporation in East Asia.
Reuters reported in late April that a massive fine is also being planned for WeChat owner and mobile gaming giant Tencent. The SAMR fine is expected to be in the $1.5 billion range, far smaller than Alibaba's but a significant amount nonetheless. The fine is expected to be related to alleged monopolistic practices by Tencent's music streaming business.
The sudden crackdown on China's homegrown technology sector has been heavy-handed, and is another way for CCP regime leader Xi Jinping to remind the powerful industry that the CCP is in charge and their past and continued successes remain at the pleasure of the Party.
On the surface the CCP wanted to rein in Jack Ma, whose larger-than-life stature and criticisms of regulators had become a thorn in Beijing's side. But Beijing authorities actually want something far more useful.
Back to Ant, which is in negotiations with regulators to reorganize the company after calling off its IPO last year. As part of the restructuring, the People's Bank of China wants Ant to hand over its user data—the most valuable asset of any Internet company—to a state-controlled credit monitoring firm to be managed by the central bank, according to a recent Financial Times report, citing people close to ongoing negotiations.
As a reminder, Chinese consumers have adopted mobile payments at a much higher rate than almost any other country. WeChat and Alipay can be used to pay for many goods and services. China's tech giants have treasure troves of user data on the country's consumers.
Alibaba and Tencent do share user data with Beijing authorities when asked and they have set up internal monitors to the specifications of the regulators. But ultimately the companies still own and control the data. And if data is the ultimate weapon of the information age, then the power of these tech giants could rival that of the CCP. Then if their corporate leaders ever go rogue, that's bad news for Beijing. So the CCP has sought to lessen the influence and power of these platforms.
China's recently tested digital yuan is a major step to compete with these platforms and increase the level of surveillance and data harvesting of consumers.
Legacy payment solutions, even digital ones, don't quite give the CCP the level of control and data it desires. But China's digital yuan could "create unprecedented opportunities for surveillance," according to a 2020 study published by the Australian Strategic Policy Institute's International Cyber Policy Center.
It's still too early to tell what type of conflict will result between the digital yuan and China's consumer tech platforms. But the CCP's road map for control is quite clear.
Beijing will soon roll out its digital currency. It has already implemented the social credit system introduced in 2018. It is putting collars around Chinese Internet and payment giants Alibaba, Tencent, and Baidu, all of which are forced to integrate government trackers into consumer behavioral data. The CCP's recent scrutiny and fines over non-financial tech companies is another warning that they must cooperate with the government—Didi for taxi and location related data, Meituan for dining and grocery data, JD.com for online shopping data, and so on.
In other words, when the China Banking and Insurance Regulatory Commission said in January that it wasn't targeting Jack Ma or Ant Group specifically, the regulator actually meant that it is in fact targeting everyone.
Views expressed in this article are the opinions of the author and do not necessarily reflect the views of The Epoch Times.