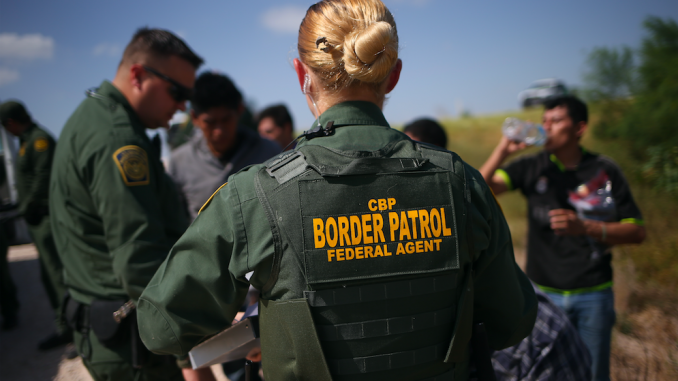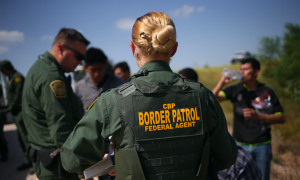 A former Customs and Border Protection (CBP) officer has pleaded guilty to illegally bringing a Mexican woman into the United States, according to the Justice Department.
Rhonda Lee Walker, 40, of Laredo, admitted to federal prosecutors that she helped the illegal immigrant enter the country so that she could work for Walker as a housekeeper and nanny.
The department said in a statement that on Jan. 2 Walker used a colleague's computer login to help the woman, who has no legal status to reside or work in America, pass through the Laredo Port of Entry in Texas by scanning her immigration documents before entry.
When questioned by authorities, Walker falsely stated that the woman, identified as Yadira Yesenia Trevino-SanMiguel, was her biological aunt and denied implementing the scheme to help her enter the country.
According to the criminal complaint, Walker, who initially denied paying Trevino, admitted that she had paid Trevino for childcare and housekeeping duties and that Trevino would stay at her residence for several days to take care of her children.
As a part of the plea deal, the charges of illegally transporting the woman into the United States and lying to investigators will be dismissed, according to The Associated Press.
Walker faces 10 years in prison and a possible $250,000 maximum fine. Her sentencing is scheduled for Aug. 9.
The CBP did not immediately respond to a request for comment.
In the latest 2019 fiscal year, 223 CBP employees were arrested for violating state or federal laws. Among those arrested, drug and alcohol-related offenses make up about half of the arrests, while about 20 percent are related to domestic or family offenses. There were 10 arrests made in relation to corruption. The total CBP workforce had about 61,000 employees in 2019.
"The number of employees arrested continues to be a concern," the CBP said in its report.
"CBP is addressing employee arrests through its ongoing efforts promoting education and resilience services to employees and their families, reducing the use of administrative leave or indefinite suspension when employees are subject to a criminal proceeding, and by ensuring appropriate discipline is applied."