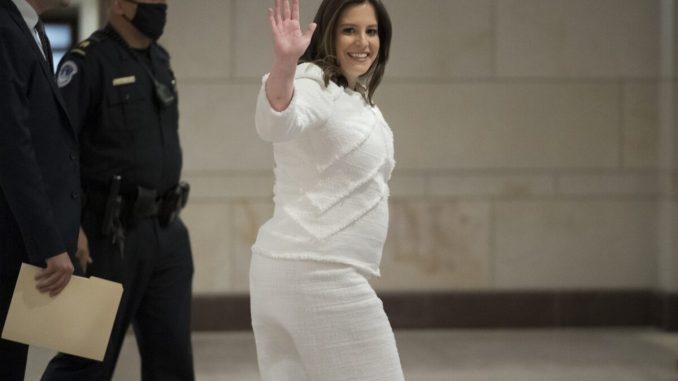 House Republicans on Friday elevated Rep. Elise Stefanik (R-N.Y.) to one of their caucuses' most powerful positions, two days after they ousted Rep. Liz Cheney (R-Wyo.) from the same post.
The House GOP voted Stefanik, 36, as House Republican Conference Chair over challenger Rep. Chip Roy (R-Texas).
The vote, which took place behind closed doors, was 134–46.
"I want to congratulate Elise Stefanik and welcome her to the leadership team," House Republican Leader Kevin McCarthy (R-Calif.) told a press conference.
Roy, a member of the House Freedom Caucus, launched a last-second bid on Thursday, with supporters arguing he would better represent Republicans.
"There's a lot of hunger in the conference for slowing down, thinking through this, doing the right thing, making sure that we're advancing the right policies in the right message," he told reporters before the vote.
Stefanik said she was focused "on unifying our conference" after Cheney rankled most members by continuing to attack former President Donald Trump, who garnered a record-number of votes for a Republican candidate in 2020.
"We are unified at making sure that we win the majority [in 2022] and that we focus on the damage that the Biden-Pelosi agenda is doing across America," Stefanik told reporters late Thursday.
Stefanik thanked Trump in her remarks after winning the GOP Conference Chair slot: "I also want to thank President Trump for his support. He is a critical part of our Republican team."
Trump threw his weight behind Stefanik earlier in the week, calling her a "gifted communicator" who "has experience flipping districts from Blue to Red as we approach the important 2022 midterms."
He also panned the entry of Roy into the leadership race, claiming the Texan "will probably be successfully primaried in his own district."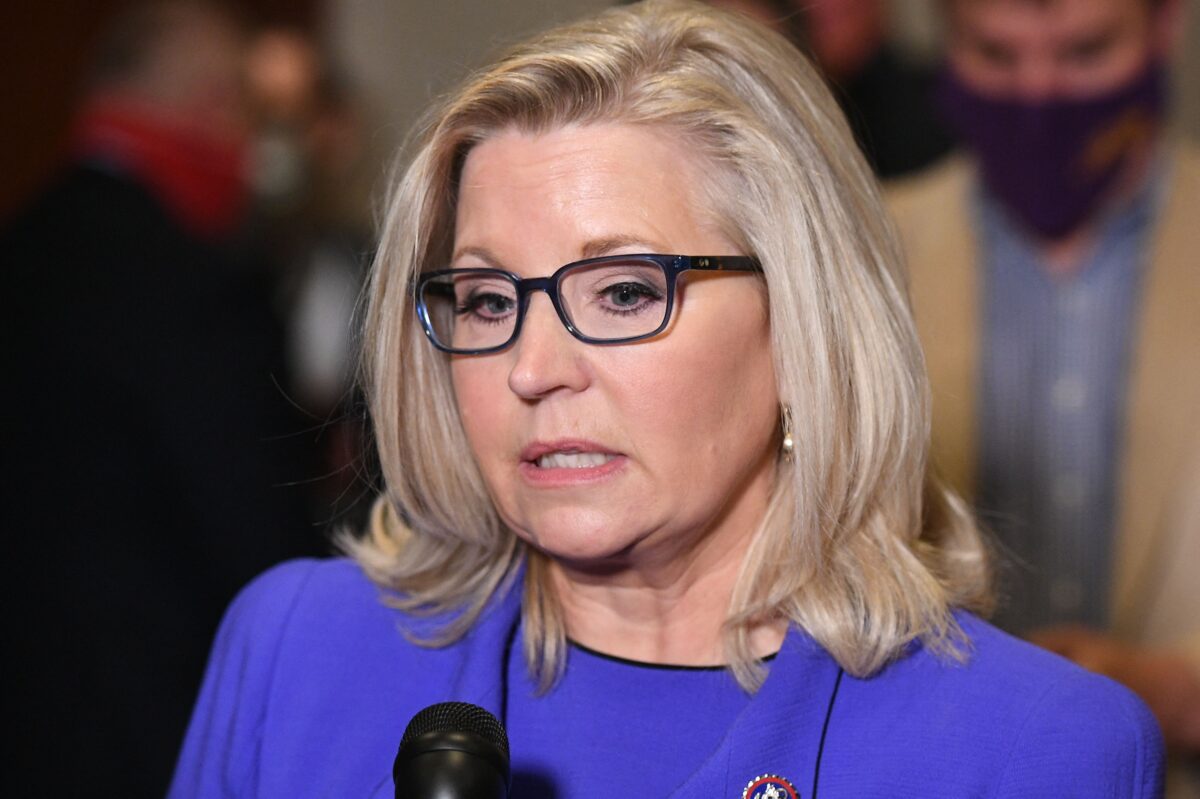 The conference had a "healthy discussion" before the vote, McCarthy said.
She reached out to every member of the conference in the days leading up to the vote and "there is a great feeling coming out of that auditorium today," Rep. Mike Johnson (R-La.), the House Republican conference vice chair, told reporters.
Cheney survived a vote on her position in February but members convened again because she repeatedly attacked Trump.
In a speech on the House floor before she was ousted, Cheney said that dozens of courts and the Department of Justice found no evidence to support the former president's claims of electoral fraud.
"I will not sit back and watch in silence while others lead our party down a path that abandons the rule of law and joins the former president's crusade to undermine our democracy," she said.
Cheney, a daughter of former Vice President Dick Cheney, plans on remaining in the GOP and is mulling a 2024 presidential bid.
The Associated Press contributed to this report.