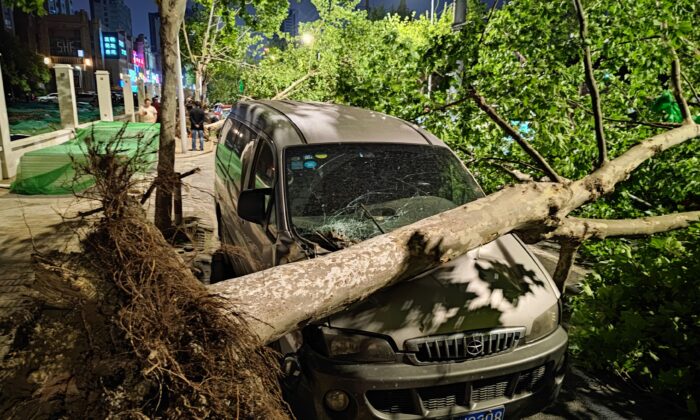 A car was damaged by a fallen tree during a violent storm in Nantong, Jiangsu province, China, on April 30, 2021. (STR/AFP via Getty Images)
Strong winds and hail have killed at least 11 people and injured more than 100 late Friday evening during a storm in China's eastern Jiangsu Province, according to local media.
More than 3,000 people have been affected with trees falling, rooftops collapsing and telephone poles breaking, after winds of nearly 160 kilometers per hour ravaged the city of Nantong, just in 100km north of Shanghai.
Footage from state broadcaster Chinese Central Television showed large debris was strewn across the city and strong winds ripping through the city.