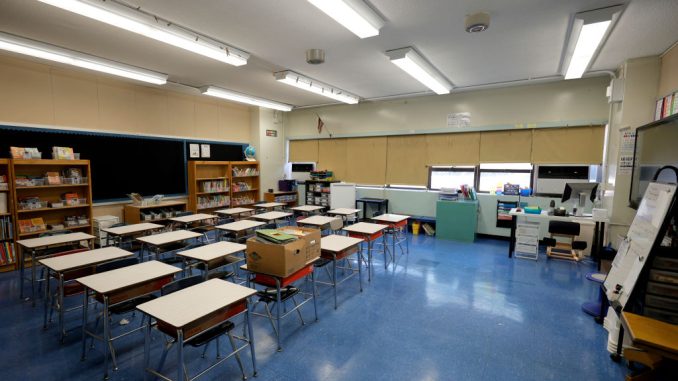 OAN Newsroom
UPDATED 8:20 am PT – Tuesday, December 28, 2021
A new study links Covid lockdowns and mask mandates to lowering intelligence in children.
According to clinical psychiatrists at Brown University forced isolation and face masks will create a generation of children with lower IQ's and deficient social skills.
Doctors found children developing during Covid-lockdowns are showing deficient verbal and motor skills as well as reduced cognitive performance. This compared to childhood development before the lockdowns were in place.
Scientists say forced masking and social deprivation of children are showing effects similar to those of child-abuse.