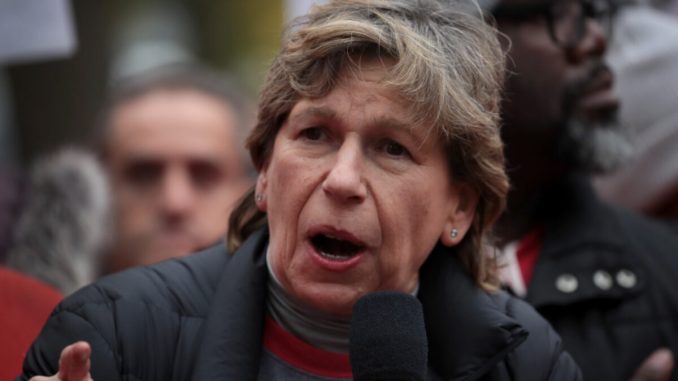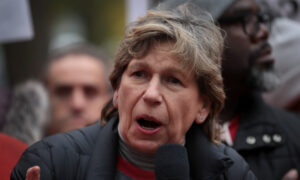 American Federation of Teachers (AFT) president Randi Weingarten on Thursday defended The New York Times' controversial "1619 Project" and critical race theory, saying their opponents have no idea what they are actually about.
During an interview with Black News Channel, Weingarten was asked about how black and Hispanic students returning to classrooms deal with an environment that is "hazardous to them," because the curriculum doesn't necessarily reflect "their history" and "their culture."
Weingarten, who has been pushing back against plans to reopen schools, responded by blaming those who want to ban critical race theory from classrooms. "All of the sudden, you're hearing people talk about critical race theory," she told host Charles Blow. "People who have no idea what that term means."
She moved on to claim that those who oppose the teaching of 1619 Project are actually trying to take away the freedom to teach "a factual version of oppression in America," including the "oppression against people who are in the indigenous nation and oppression against people who were enslaved."
"If we have the freedom to teach, and really are teaching civics and science in a holistic way, so that kids can discern facts from fiction, and that they can know all history with all its complications, I think that will be better for that," Weingarten said.
Weingarten's defense comes amid a controversy around the Education Department's new priority criteria for a $5.3 million American History and Civics Education grant. The proposed new rule, which is currently undergoing a 30-day public comment period on Federal Register, specifically cites the 1619 Project and the works of critical race theorist Ibram X. Kendi as exemplary materials for K-12 educators to use.
The 1619 Project, which centers around the idea that the United States is an inherently racist nation, consists of a collection of essays that argue, among many other controversial claims, that the primary reason for the American Revolution was to preserve slavery. Its historical accuracy has been challenged by numerous history scholars, including the project's own fact-checkers.
Meanwhile, Kendi is best known as a vocal advocate of critical race theory, an offshoot of Marxism, through which one sees racial oppression everywhere in society and considers those who disagree as proponents of the alleged oppression. In his latest book "Antiracist Baby," Kendi uses rhymed verses to teach preschoolers how they can reflect on and purge their "inherent racism" and how their parents can help raise future "antiracist" activists.
Weingarten's comments also come as AFT, the second-largest teachers' union in the United States, faces allegations that it lobbied the Center of Disease Control and Prevention (CDC) to change its school opening guidelines. According to emails obtained by the New York Post, AFT reviewed a draft of those guidelines, and the CDC adopted two of the union's recommendations nearly verbatim in the final release.