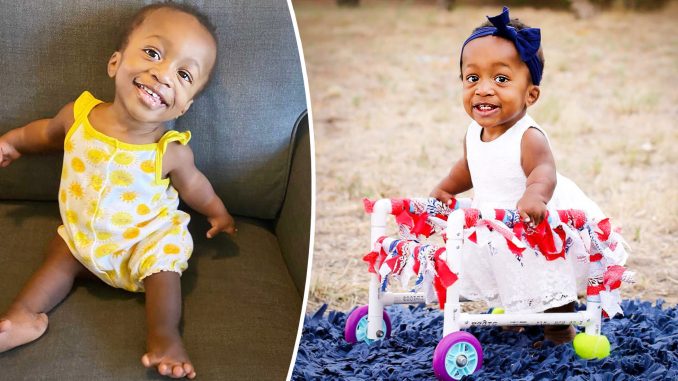 After battling four miscarriages and having two beautiful daughters—Tessa and Ruby—parents Byron and Kari adopted Kamari in 2013 and Emmet in 2017. Wanting to adopt a child with special needs, the couple once again got in touch with the Gladney Center for Adoption in 2018.
"I called our caseworker, Tanya, at the Gladney Center and talked to her about adopting from their Medically Fragile program," Kari told LoveWhatMatters.
"After three adoptions already, Tanya knew our family well and knew this was something we were serious about. We started the home study process once again and 4 months later, we got THE CALL."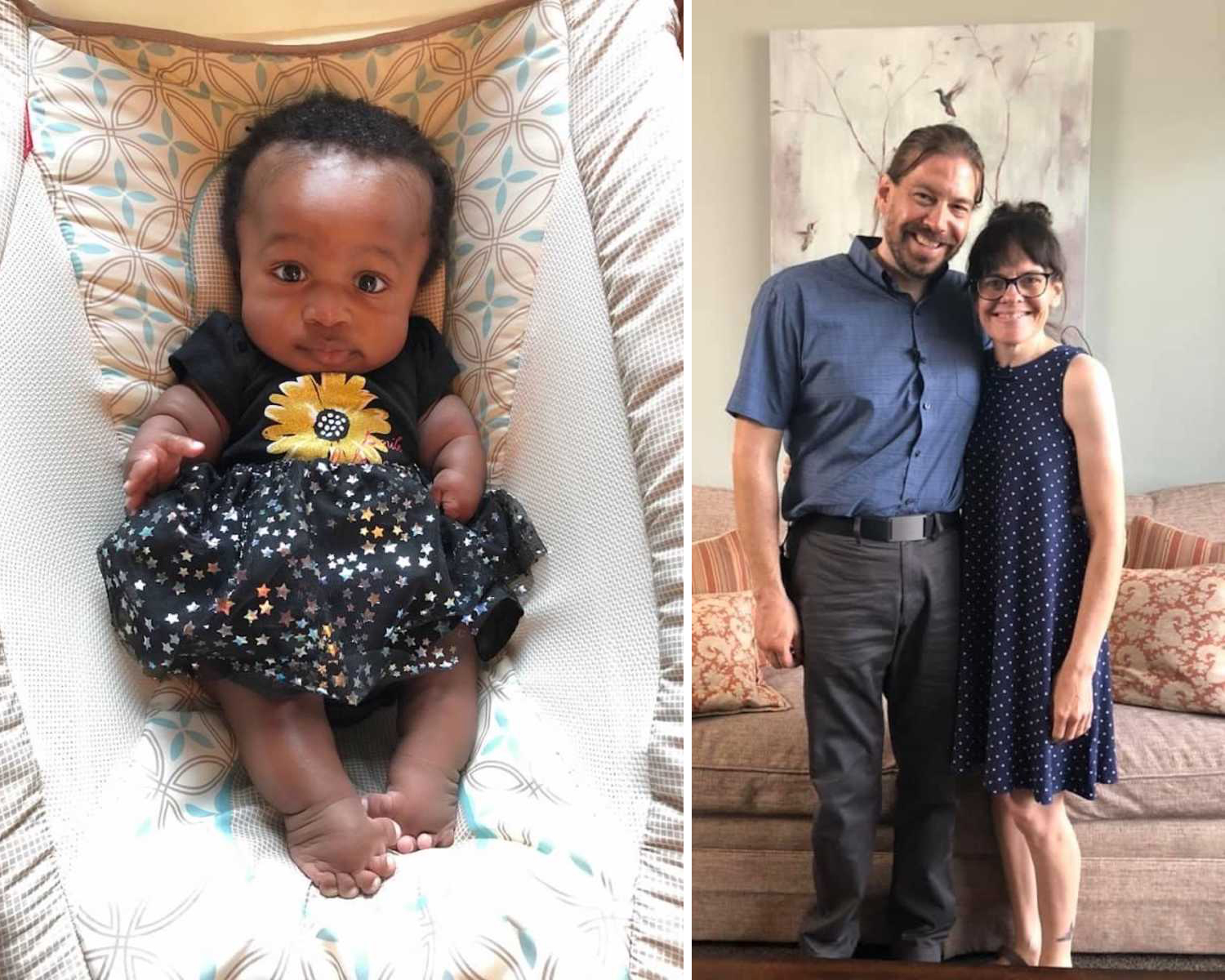 The couple didn't take a second to make a decision when they found out they had been picked to adopt a "4-month-old baby girl with a form of dwarfism."
"After going over her full history and diagnosis, we learned the form of dwarfism Ivy has is called diastrophic dysplasia," the mom explained.
"It's rare, affecting one in 500,000 births. Diastrophic dysplasia affects all areas of the body: bones, joints, cartilage, hands, feet, neck, and spine.
"It causes short arms and legs, but a normal size torso. Mobility will be one of her biggest hurdles due to all of the joint issues and pain."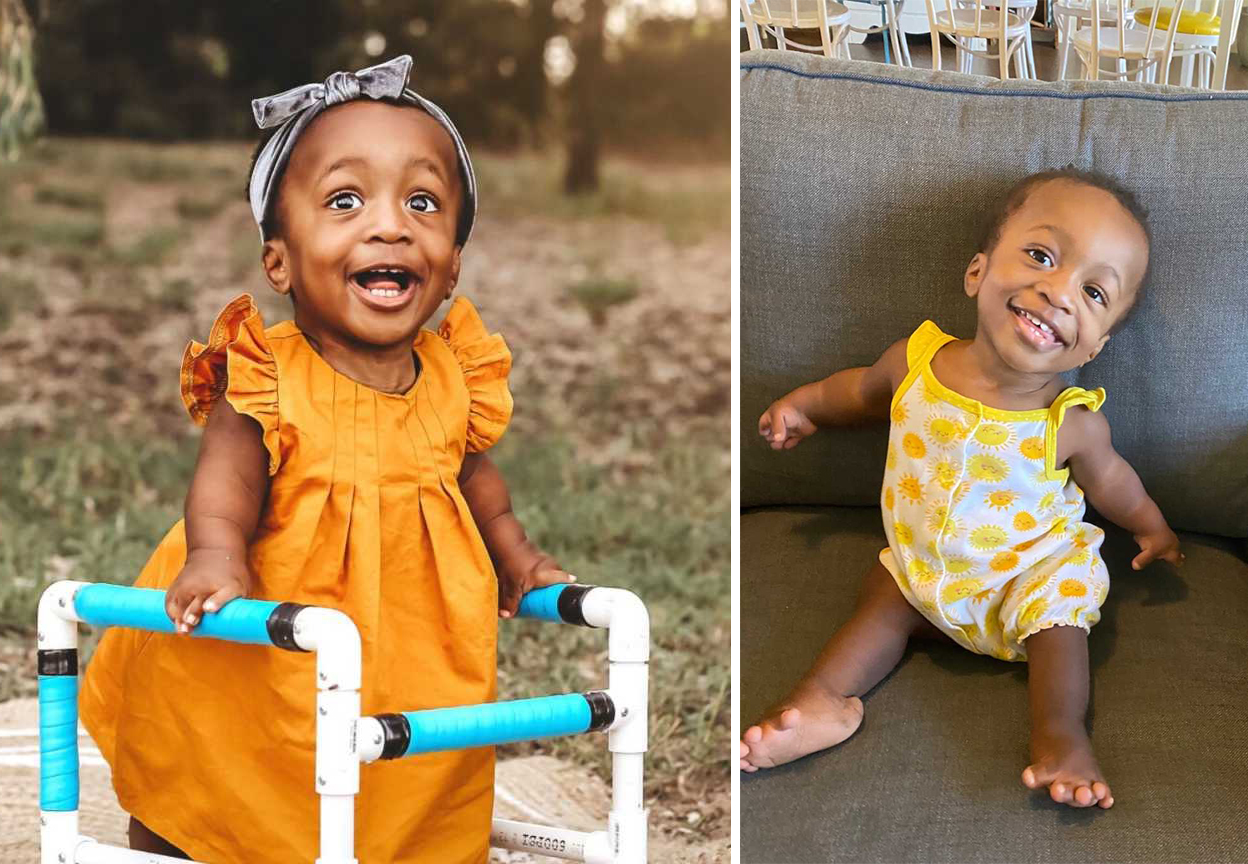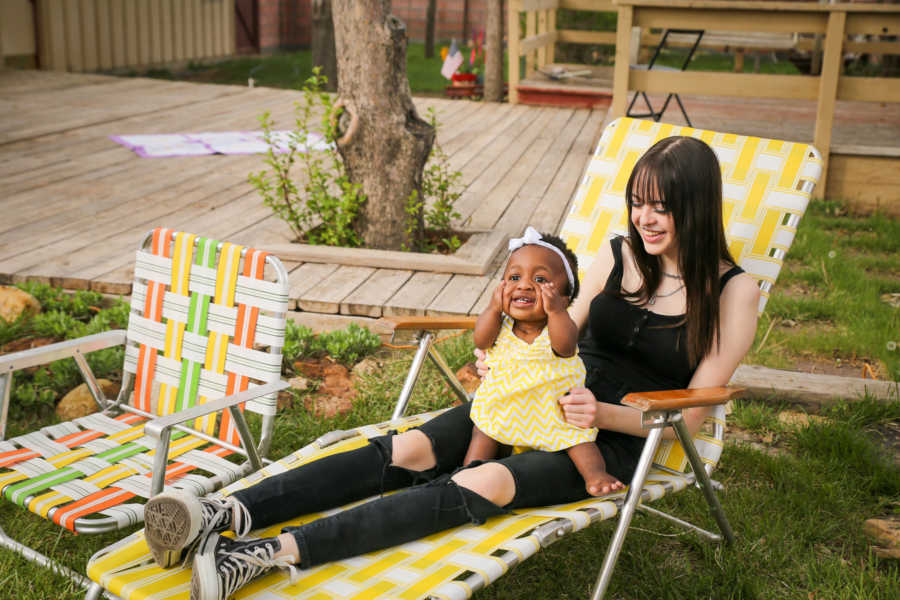 The degenerative disease worsens over time. Byron—who was born with a deformed foot, himself, which he had amputated—knew they had to go forward with the adoption.
They got custody of the little girl, Ivy, on June 4, 2019. It didn't take the family too long to form a bond. Byron and Kari continued to research the condition and met parents and families who understood the disease.
After going to several doctors, they finally found Dr. Mackenzie at Nemours DuPont Hospital in Wilmington through social media.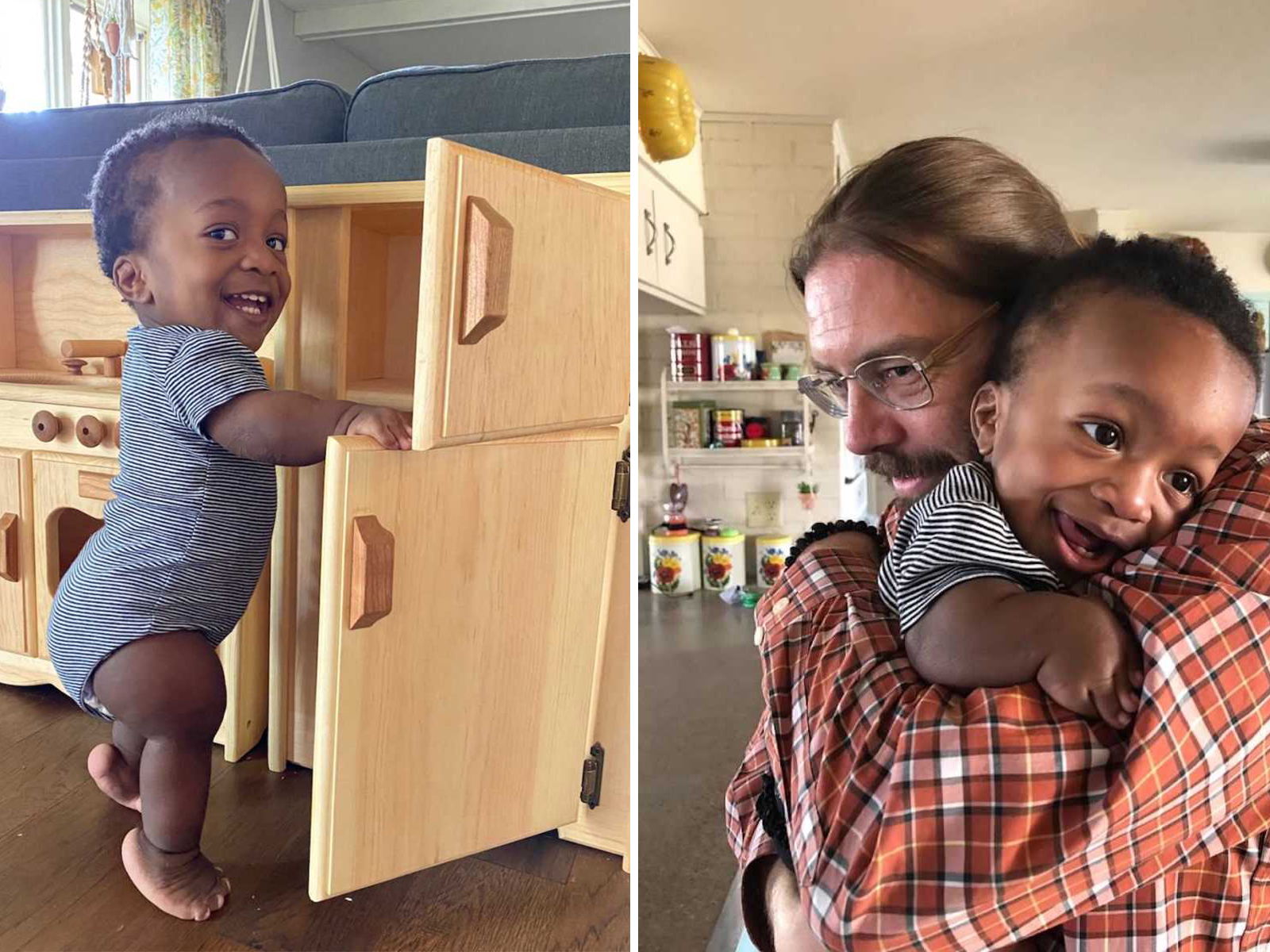 "It's not ideal to fly from Colorado to Delaware for appointments, but it is so worth it, and I would fly around the world to make sure she has the best medical care we can find," said Kari.
Treatment helped Ivy, and she started to respond to physical therapy.
"Then after 7 months, she started sitting up," said Kari. "Watching her hit those milestones and be so proud of herself was a beautiful thing.
"She started being able to put weight on her legs shortly after this and on the advice of her doctor, he told us to get her a little walker to get her 'up and going.'"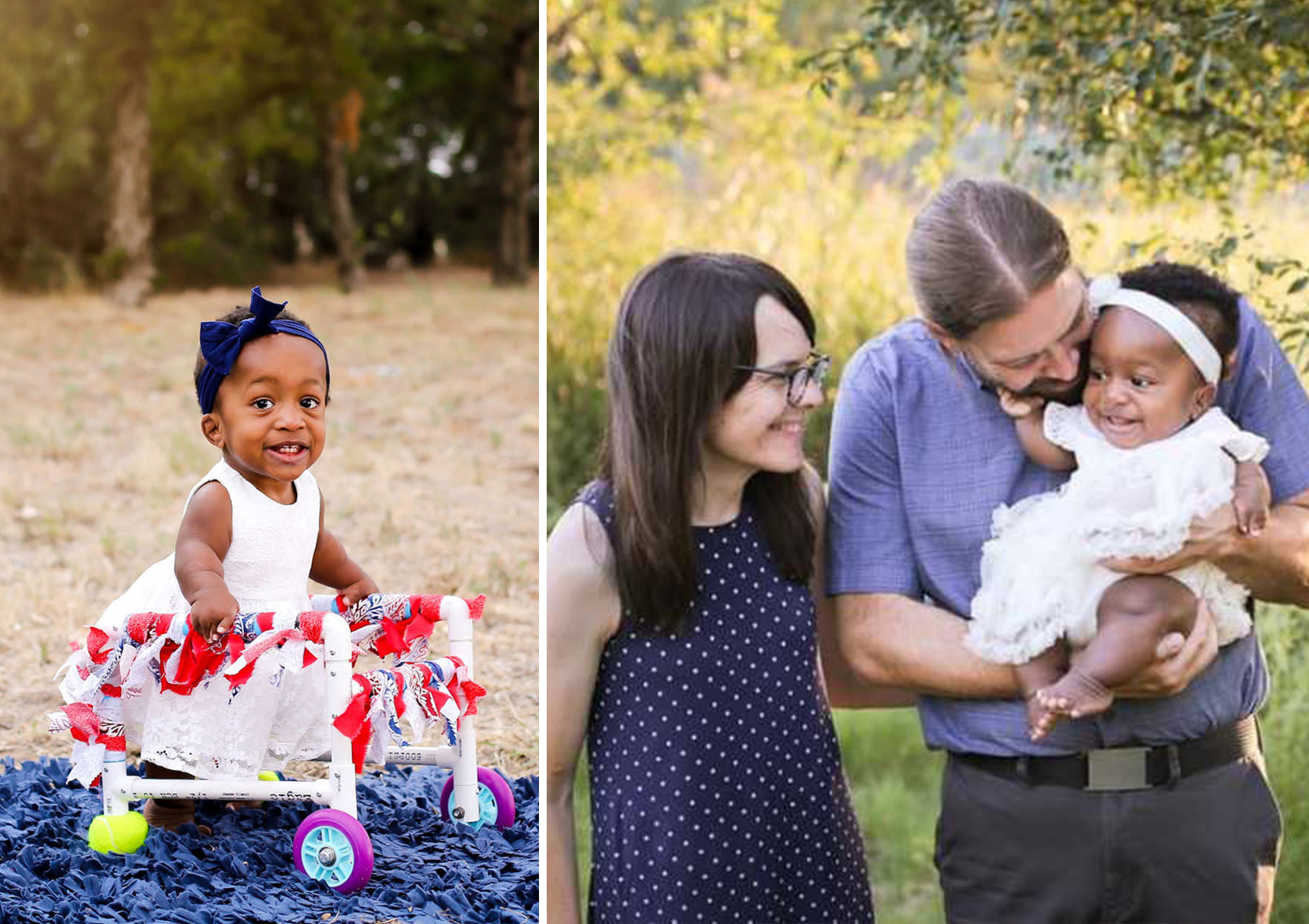 The walker seems to have given Ivy a new lease of life. She is now mobile, enjoying herself, and seeming to have a great time. However, since the disease is degenerative, the couple aren't sure what the future holds for the little girl.
Kari, however, is proud of her.
"When people look at Ivy, I want them to see her ABILITY before her DISABILITY," the mom said.
"She is a very capable, strong, healthy little girl who just happens to have a physical difference. She has shown me to not put any limits on her."
Share your stories with us at emg.inspired@epochtimes.com, and continue to get your daily dose of inspiration by signing up for the Epoch Inspired newsletter at TheEpochTimes.com/newsletter