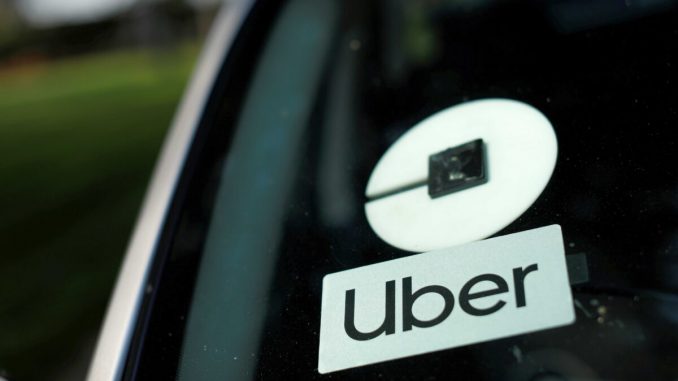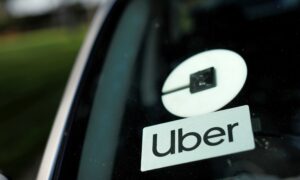 President Joe Biden on Tuesday announced a series of efforts his administration hopes will boosting COVID-19 vaccination rates in the United States, including free or discounted Uber and Lyft rides for people traveling to get their jabs.
"The feature will launch in the next two weeks and run until July 4," the White House said, noting that it is part of a push to get America vaccinated and meet the president's goal for 70 percent of the U.S. adult population to have one vaccine shot by July 4.
Vaccination sites at community colleges will also be set up as part of the push to encourage Americans to get inoculated against COVID-19, the disease caused by the CCP (Chinese Communist Party) virus, the White House said.
The new initiatives come at a time when U.S. demand for vaccines has declined significantly, forcing the administration to figure out new ways to motivate people to get vaccinated. According to the U.S. Centers for Disease Control and Prevention (CDC), as of Tuesday, more than 44 percent of adults are fully vaccinated.
Ride-sharing company Lyft said it will offer anyone in the United States a "ride code" to cover up to $15 of each trip to or from a COVID-19 vaccination site. The company said it expects the code will erase "most, if not all, of riders' fares," noting that people will be able to sign up for their code by May 24.
Details about Uber's plan weren't immediately available, but the company sent a letter to the Biden administration in December offering help with vaccinations.
"By helping Americans get a free ride to a vaccination site, Lyft and Uber are eliminating a potential barrier and driving America closer to the president's goal of getting 70 percent of the U.S. adult population with at least one shot by July 4th," the White House said.
"If we will succeed, we're going to be able to take a serious step toward return to normalcy by Independence Day," the president told a bipartisan group of lawmakers Tuesday of his vaccination goal.
Additional funding through the Federal Emergency Management Agency (FEMA) will also be made available for states to conduct phone banks, door-to-door canvassing, and pop-up COVID-19 vaccination sites in houses of worship and workplaces, the White House said.
Companies have started to offer incentives as part of an effort to encourage Americans to get vaccinated. For example, Krispy Kreme is offering one free glazed doughnut every day for people who show that they have had one or two shots of any COVID-19 vaccine in store.
It comes as the pace of COVID-19 vaccinations has declined in recent weeks, in part following an 11-day pause in administering the single-dose Johnson & Johnson shot as federal health authorities investigated the rare and severe blood clots in the brain in people with low platelet levels.
The CDC and U.S. Food and Drug Administration on April 24 recommended that the distribution of the vaccine continue, but with warnings.
Reuters contributed to this report.