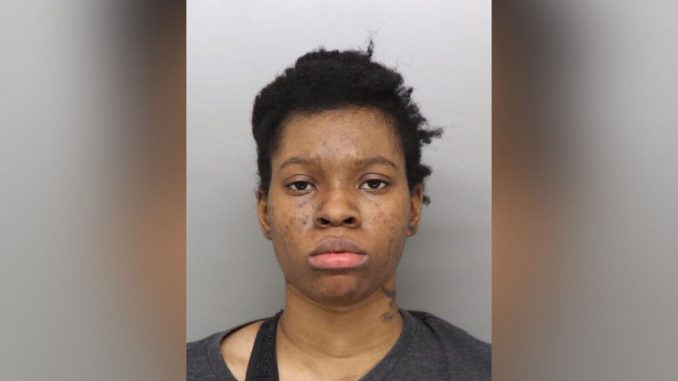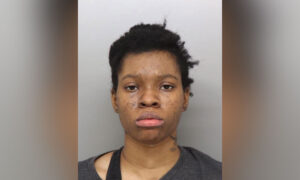 An Ohio mother who was charged with murder in the death of her young daughter will be eligible for the death penalty after she had her charges upgraded to capital murder, according to court documents.
Hamilton County Prosecutor Joseph T. Deters announced the death penalty-eligible indictment against 25-year-old Tianna Robinson in a statement on Monday.
Robinson has been accused of severely abusing her 4-year-old daughter, Nahla Miller. She allegedly beat and strangled the baby girl until her heart stopped.
The woman from Springfield Township was previously charged with attempted murder, two counts of felony assault, and child endangerment before her charges were upgraded to "aggravated murder with death penalty specification," prosecutors announced.
"I have never understood how anyone could hurt a little kid so badly, especially the child's own mother," Deters said in the statement.
"Violence like this goes against every instinct we are born with as humans and as parents," he added. "These cases are exactly why I worked so hard in 1997 to help pass legislation making the purposeful murder of a child under the age of 13 a death penalty eligible offense."
Nahla was transported to a local hospital for children where she was treated for eight days until on April 21, medical officials removed the baby girl from life support.
Robinson reportedly called a police dispatcher on April 13 and allegedly committed the crime, Law & Crime reported. She was arrested the same day and is being held on a $2 million bond, jail records show.
"My daughter's not responding," a voice believed to be Robinson said in the call. "She just passed out."
The girl's cause of death was determined by a coroner's office to be strangulation and blunt force trauma, resulting in significant internal injuries. The office ruled her death a homicide.
Investigators said they believe Robinson had abused her daughter for months before killing her.
The girl's father, 25-year-old Rensley Washington, was also arrested on a charge of obstructing justice and endangering children in connection with the girl's death. Investigators said they believe he lied after claiming the girl fell off a scooter and got injured.
"This year has been especially difficult—with what seems like case after case of horrific acts perpetrated against children," Deters said in the statement. "But rest assured we will not stop until justice has been served for Nahla Miller and her family."
If Robinson gets convicted and sentenced to death, it is unclear how the state will administer the punishment after Ohio Gov. Mike DeWine halted executions by lethal injection in 2019.
DeWine said he still supports capital punishment as Ohio law. But he has come to question its value since the days he helped write the state's current law—enacted in 1981—because of the long delays between crime and punishment.
The state's last execution was on July 18, 2018, when Robert Van Hook was put to death for killing David Self in Cincinnati in 1985.
From NTD News