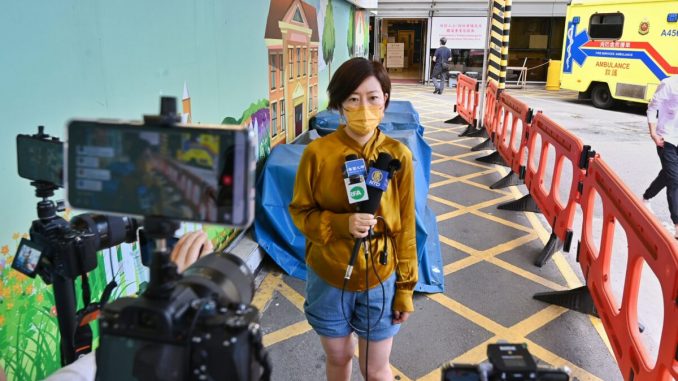 Lawmakers, experts, and organizations worldwide decried the latest brutal attack on an Epoch Times reporter in Hong Kong, voicing their support for The Epoch Times' efforts in speaking the truth about the horrors of the Chinese Communist Party (CCP).
Sarah Liang, a reporter for the Hong Kong edition of The Epoch Times, was beaten by an unidentified man with an aluminum softball bat on Tuesday noon. The attack is believed to be orchestrated by the Chinese regime in its latest attempt to silence the publication's reporting.
"This attack is likely yet another egregious example of the Chinese Communist Party using violence to silence their critics and those seeking to hold them accountable for human rights abuses and oppression in Hong Kong," Rep. Greg Steube (R-Fla.) said in an email to The Epoch Times.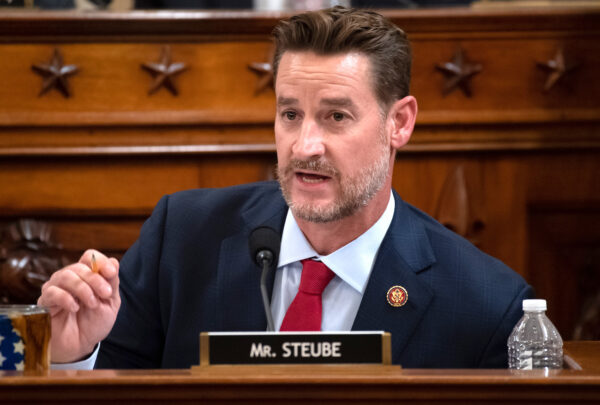 "However, despite having their printing press destroyed and their journalists targeted, The Epoch Times has never backed down from speaking the truth about the horrors of the CCP, and we applaud them for their bravery. The Chinese Communist operatives responsible for this attack need to be held accountable, and we will continue to do our part in Congress to defend Hong Kong's democracy and free press," Steube added.
Last month, the Hong Kong edition's printing plant was also attacked by hammer-wielding intruders, forcing the facility to suspend operations for a few days.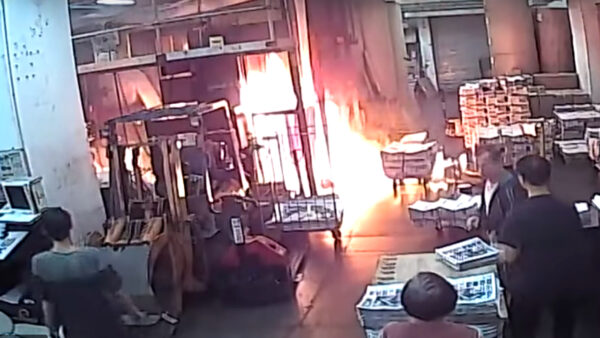 British politician David Alton, Lord Alton of Liverpool, also condemned the attack.
"The reprehensible and brutal attack on Sarah Liang was deplorable. It demonstrates the violent nature of an ideology which seeks to coerce, scare, and terrorise truth-tellers. This attack comes just days after World Press Freedom Day, which marks the fundamental principles of press freedom. Those with the privilege of living in democratic and free societies must always defend the media from attacks on their independence, especially those who have been murdered or attacked while simply doing their job."
"This cowardly attack on Sarah Liang should make us even more determined to uphold those freedoms, celebrated in Article 19 of the Universal Declaration of Human Rights," Lord Alton continued.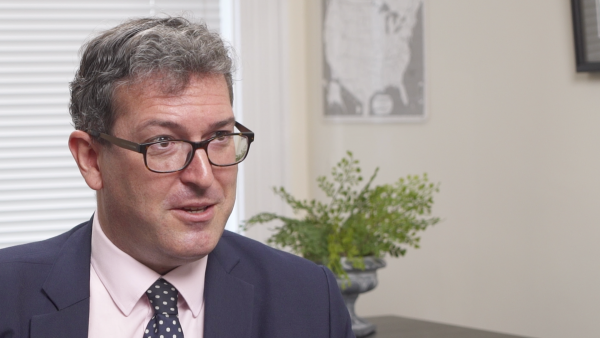 British human rights activist and writer Benedict Rogers condemned the attack as "shocking and outrageous."
"This attack is shocking and outrageous, and yet another illustration of the dangerous threats to freedom of the media, freedom of expression, and freedom of religion or belief in Hong Kong," Benedict Rogers told The Epoch Times in an email. He is the chief executive and founder of Hong Kong Watch and also a co-founder of the Conservative Party Human Rights Commission in the United Kingdom.
"I urge the international community to speak out and to demand that the attacker be brought to justice," Rogers added.
The Committee to Protect Journalists said on May 11 that the Hong Kong police force must undertake a swift and thorough investigation into the attack and hold those responsible to account.
"Hong Kong police cannot allow the brazen and lawless attack on Epoch Times journalist Sarah Liang to go unresolved," said CPJ's Asia program coordinator, Steven Butler, in Washington, D.C. "Authorities must waste no time bringing the perpetrators to justice, and must ensure safety for all journalists working in Hong Kong."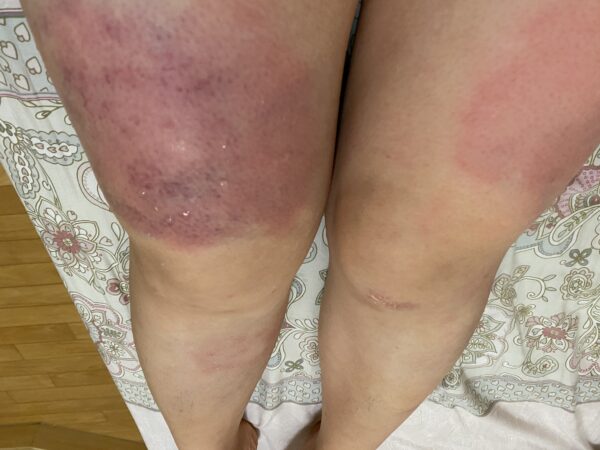 The Hong Kong Journalists Association released a statement condemning the attack and urging the police to launch a serious investigation.
Reporters Without Borders (RSF), an international non-profit organization aiming to defend the freedom of the press globally, condemned the vicious attack in a statement on Twitter.
"@RSF_inter condemns today's attack on @EpochTimesHK journalist @SarahLiangHk1, who was hospitalised after an unknown person assaulted her with a baseball bat in #HongKong. In April, Liang reported that she had been followed by an unidentified man."
"The assault on @EpochTimesHK's journalist @SarahLiangHk1 follows the ransacking of #HongKong @EpochTimes printing warehouse in April. @RSF_inter calls on Chief Executive Carrie Lam to take immediate action to prevent physical attacks on journalists."
In a statement, The Epoch Times "solemnly declares that it will not back down and will continue to report truthfully and to serve the best interests of Hong Kong."
The Epoch Times also thanks all those who have expressed support.
This is a developing story. Please check back for updates.
Eva Fu contributed to this report.