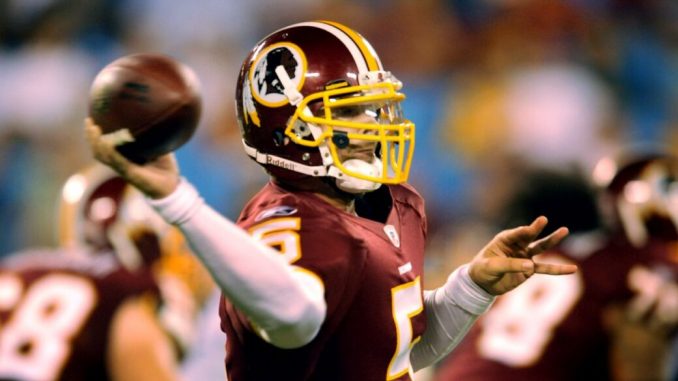 Former Hawaii star quarterback Colt Brennan, a 2007 Heisman trophy finalist, was died at age 37, according to his family members on Tuesday.
His father, Terry Brennan, told the Star-Advertiser newspaper that Brennan had spent the past five months in a rehabilitation facility in California, where he was found unconscious. He died at a hospital in Newport, California, his father said.
"He was doing so well, the spark was back in his eyes, and he was healthy and doing great, and it happened," Terry Brennan told the paper. His family was at Colt's side when he died, his father said.
"He went peacefully," Terry Brennan continued. "He listened to Bob Marley. His sisters had a lei around him when he was unconscious. They had the music of Bob Marley playing near his ear."
It's not clear why he was in a rehab facility. However, Brennan was involved in a severe car crash in November 2010 and was diagnosed with a brain injury in 2014.
"All I know is I woke up, six, seven days later … and I was—and I still am—a different person. I suffered minor TBI—traumatic brain injury. I just have a small scar, you know, on my brain, but it's in an area that makes you impulsive and emotional. I've had to learn how to control that," he was quoted as saying about the crash and injury in 2014.
Brennan is credited with setting several records during his college career and led the University of Hawaii to a 12-0 season in 2007. That year, he was one of four Heisman trophy finalists.
Brennan played two seasons for the Washington Redskins—now called the Washington Football Team—after he was drafted in the sixth round of the NFL Draft in 2008.