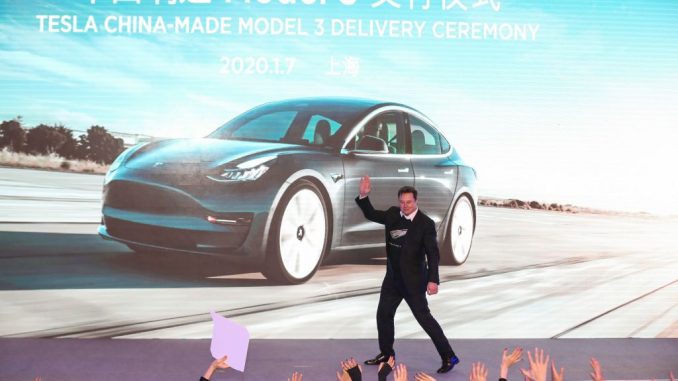 News Analysis
Tesla's bad luck in China has not ended yet. After a woman protested at an auto show in Shanghai against Tesla's "brake failure," followed by a flood of criticism, a higher court could decide to overturn the company's appeal to a previous court order to compensate a buyer of one of its second-hand cars over fraud and damage claims.
On Dec. 4, 2020, Han Chao, a Tesla owner in Tianjin city, received a court verdict for his compensation claim case against Tesla. The verdict stated that the car company had committed fraud and should return 379,700 yuan (about $59,000) to Han for the purchase price of the car, and to pay him 1,139,100 yuan (about $176,000) in damages.
The amount of compensation for damages is three times the purchase price—in China, this verdict is called "refunding one, compensating for three."
Tesla appealed the court order and a verdict will be announced next week.
A Recap of the Case
According to Chinese media, on June 5, 2019, Han purchased an officially certified used Tesla car, Model S P85, from Tesla's official website for 379,700 yuan.
Han said that on Aug. 24, 2019, his car suddenly broke down while he was driving at a speed of about 120 km/h (75 mph) in the highway. He heard a loud bang from the vehicle and both the brakes and throttle stopped working. A number of warning lights on the dashboard went on. Han was able to slow down the car until it stopped on its own. He also said he was lucky that there wasn't a big vehicle behind him, otherwise an accident could have happened.
The car was then sent to a Tesla designated repair center. A test result showed that the vehicle's battery umbrella valve and fuse were broken and needed to be replaced. So, Han asked Tesla for a replacement for the parts, but the company refused.
In November that year, Han went to a local vehicle inspection company in Tianjin to get a second opinion. The inspection company found that the car had structural damage that was caused from a previous accident, and that parts of the vehicle have been welded together.
Han then filed a lawsuit against Tesla for covering up damage that the car sustained in an accident.
Tesla admitted in documents submitted to the court that the car had been dented in an accident in January 2019, but claimed that the car didn't sustain structural damage, according to a report by Caixin Global. Part of its exterior had been cut and welded to fix the dent, and Tesla said that such repair methods were commonly used in the auto industry globally, the report said.
On Dec. 4, 2020, Han won the case.
Tesla appealed the ruling and a verdict will be announced by May 3.
On April 28, Tesla published a statement on its official Weibo account about Han's case. According to the statement, the original owner of Han's car had been involved in a minor accident in early 2019 and commissioned third-party repairs. The accident caused damage to the left rear fender, the edge of the rear bumper and the surface of the wheels, but did not involve the safety structure of the vehicle. The repair of this fender would not cause a safety hazard to the vehicle.
"We appreciate the regret caused by Mr. Han's dissatisfaction after purchasing the car, but believe that this does not constitute fraud," the statement read.
Tesla accused Han of tarnishing the company's reputation.
"However, in the past two years, Mr. Han has published a large number of false negative information about Tesla on social media platforms for a long time, and willfully disseminate unilateral materials outside of court proceedings, affecting public opinion. … We will continue to do our utmost to cooperate with the court's trial, and we also hope to minimize the impact on the industry and car owners," according to the statement.
More Headaches for Tesla
Tesla has been under the spotlight in China recently, targeted by consumers and state-run media.
On April 19, at the Shanghai International Automobile Industry Exhibition, a woman wearing a T-shirt with the words "brake failure" printed in Chinese characters stood on top of a Tesla car and shouted, "Tesla brakes failed!"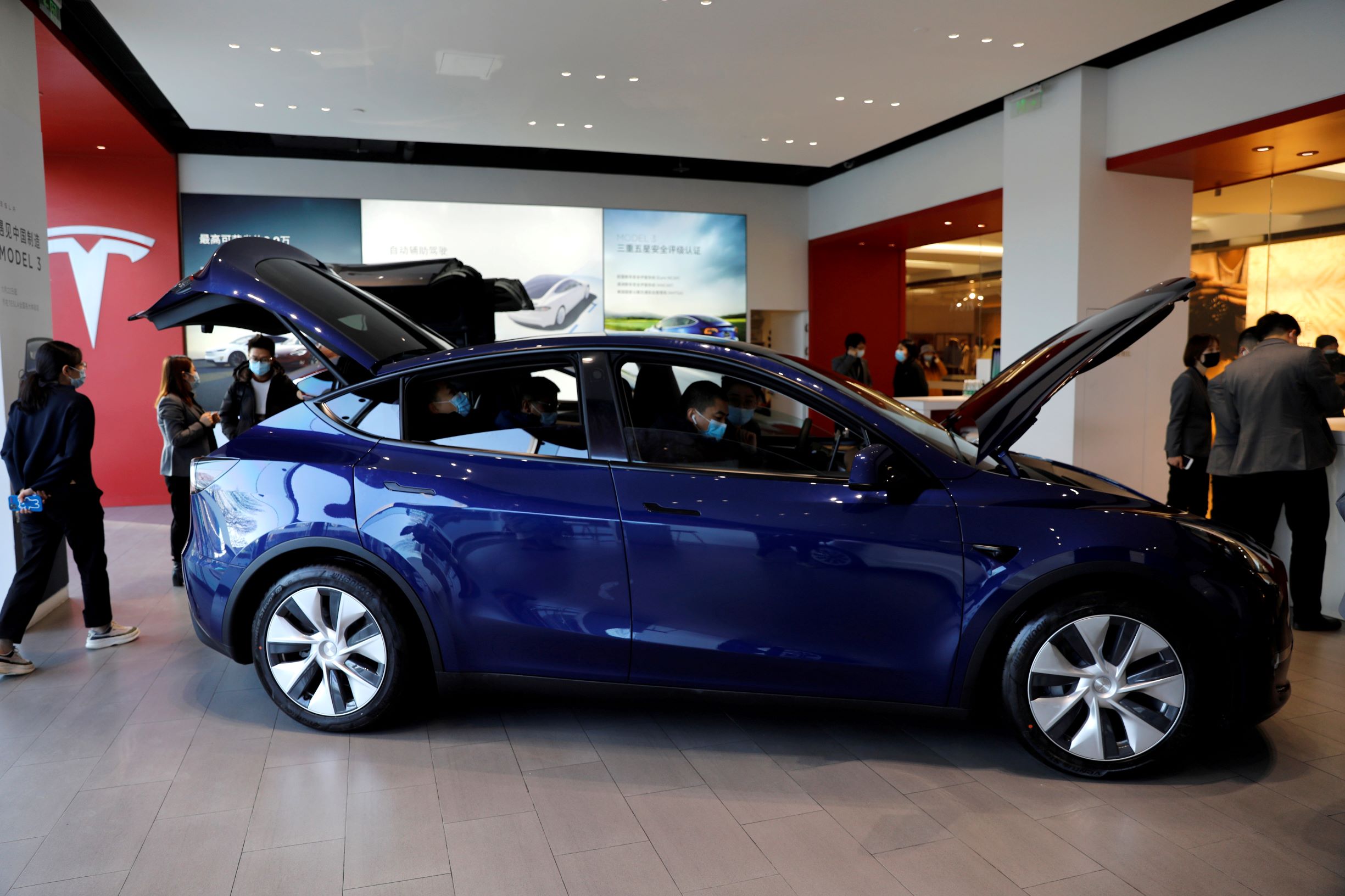 The video went viral and caused heated debates with regards to the safety of Tesla cars, as well as the company's attitude towards its costumers.
State-run media Xinhua published an article titled, "Who Gives Tesla the Confidence to Maintain Its 'No Compromise' Stance," which criticized Tesla for being "arrogant."
The unnamed woman who protested at the Shanghai auto show claimed that the brakes failed when her father was driving a Tesla Model 3 in February, causing the car to crash into two cars and nearly killing four family members. She asked Tesla for a high amount of compensation.
Tesla responded to the woman twice with the statement, "No compromise on unreasonable claims." After being attacked by the Chinese Communist Party (CCP)'s official media, Tesla apologized and released a statement on its official Weibo account on April 28, detailing its dealings with the woman in question.
On April 22, Tesla also released data on the woman's father's driving before the accident, showing that he was speeding and driving at 118.5 km/h (74 mph) before the crash and that Tesla's automatic braking system had slowed the car down significantly, to 48.5 km/h (30 mph).
On the same day of the accident, local traffic police ruled that the woman's father was fully responsible for the accident because he failed to maintain a safe distance from the car in front of him.
After Tesla released the data, the woman's husband complained publicly that Tesla had "violated" their privacy.
However, figures released by China's Passenger Car Association in October 2020 show that in the third quarter of last year, Tesla's Model 3's complaint to sales ratio is the lowest among all the best selling passenger cars in China. While Model 3 received only three complaints out of every 100,000 sales, the average complaint figure of all the best selling passenger cars is 335 out of every 100,000 sales, more than 100 times higher than Tesla's.
Despite those figures, in February this year, the CCP's State Administration of Market Supervision, the Central Internet Information Office, and five other departments sought Tesla for a "talk" and issued a warning to the electric car maker, citing consumer complaints about quality issues.
In March, Tesla vehicles were restricted by Chinese regime from being used by the military and state-owned enterprises associated with sensitive industries and important government departments, due to security concerns over its cameras.
Tesla's Entering China Has Driven the Development of Local Brands
In July 2018, during the China-U.S. trade war, Tesla and the Shanghai municipal government signed an agreement to build a factory solely owned by Tesla.
Over the past five years, Tesla's revenues in mainland China have accumulated to more than $14 billion, according to Chinese news portal Sohu. China became the second largest market for Tesla, next only to the United States.
The success of Tesla in China has also led to the development of Chinese domestic smart electric car manufacturers such as NIO, Li Xiang One, and Xiaopeng Motors.
In addition, companies such as Xiaomi, Huawei, and Evergrande are also getting into the field of new energy vehicles.
As early as 2014, Chinese leader Xi Jinping announced that the development of new energy vehicles was "the only way to go" for China to become a strong country in automobile manufacturing.
To this end, the Chinese government has invested heavily in subsidies for the electric vehicle industry and is suspected of stealing technology.
Last February, William Evanina, director of the U.S. National Counterintelligence and Security Center (NCSC), publicly stated that the theft of U.S. aircraft and electric vehicle technologies are part of the CCP's espionage efforts.