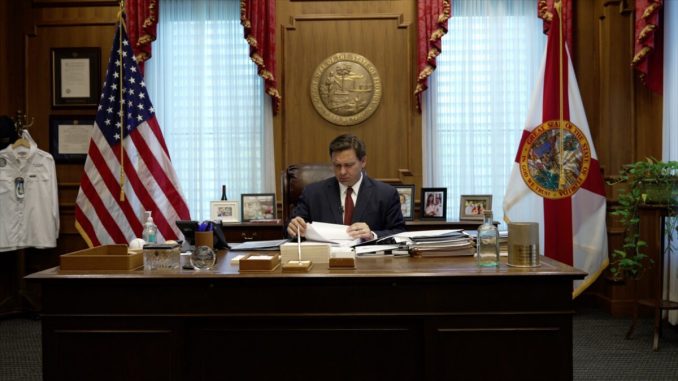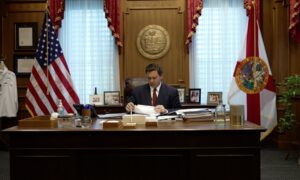 Amidst local governments' legal battle with the State of Florida over a gun law, Republican Gov. Ron DeSantis signed a bill that would expand the prohibition on local firearm regulations.
The bill, known as SB 1884, was signed on May 7 and will take effect on July 1.
It will fortify a law from 2011 that has the potential to make local governments pay up to $100,000 in damages for enforcing firearm regulations. Additionally, local officials could face $5,000 in fines and possible removal if they pass gun regulations.
The final outcome of the ongoing legal battle could be determined by the Supreme Court of Florida.
The bill signed by DeSantis would expand the 2011 law by allowing legal action for unwritten local directives that disregard measures for gun regulation preemption.
Preemption in law refers to the concept of a higher jurisdiction displacing the law of a lower one when both are in conflict.
Additionally, local authorities might face damages and attorney fees if they alter firearm policies after the legal cases are filed.
Local government legal representatives filed a motion last month asking the 1st District Court of Appeal to transfer primary points in the case to the Supreme Court, two weeks after the Tallahassee-based appeals court upheld the 2011 law's constitutionality.
"Thousands of elected officials, irrespective of political party, in hundreds of local governments throughout the state, take oaths of office to serve the public good and represent their constituents; and they do so believing that their quintessentially legislative act of voting in favor of an ordinance will not subject them to either liability or a judicial inquisition into their motives," the introduction of the motion (pdf) states in part.
"In light of the questions of great public importance at issue in subjecting such public servants to dissection of thought and motive in fulfilling their legislative obligation to vote, it is appropriate for the Florida Supreme Court to reconcile the competing constitutional interests in this case, to weigh the pronouncements of the U.S. Supreme Court on the importance of local legislative immunity, and to decide whether the Legislature's desire to punish local elected officials can survive that inquiry."
Rep. Cord Byrd, (R-Neptune Beach), who was the House sponsor of SB 1884, said during a floor debate on April 28 that the measure is necessary to secure Second Amendment rights, reported SunSentinel.
Byrd said that the measure intends to "send a message" to local governments.
"I brought this forward so that local governments will once and for all stop violating the rights and stop wasting taxpayer money," Byrd said.
Democrats, however, contended that local governments ought not to be penalized for attempting to restrain mass shooting incidents, such as the 2016 Pulse nightclub incident in Orlando.
"If the state doesn't want to take any action against the gun lobby, stop prohibiting local governments from doing that," Rep. Anna Eskamani, (D-Orlando) remarked during the debate.