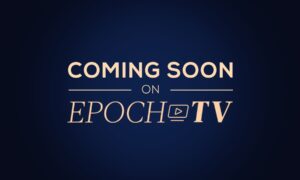 Gordon Chang: Communist China Has Committed 'Mass Murder' of Americans [Coming 5/8 at 7pm ET]
In this episode, I sit down with China analyst Gordon Chang to understand the true scope of Chinese communist subversion of the United States. The Chinese regime is stealing billions of dollars of U.S. intellectual property every year. It's encouraged people to riot on the streets of American cities. It's exploiting sensitivities about xenophobia to make the Chinese regime's human rights atrocities an untouchable subject—even though evidence of genocide in Xinjiang is mounting every day.
And now, one year on, over 3 million people have died globally from COVID-19. Beyond covering up the initial outbreak, did China's communist leaders intentionally spread this virus beyond its borders? And if it did, what does that mean for America and the world?
Subscribe to the American Thought Leaders mailing list so you never miss an episode.
You can also follow us on Parler, Facebook, or YouTube. If you'd like to donate to support our work, you can do so here.