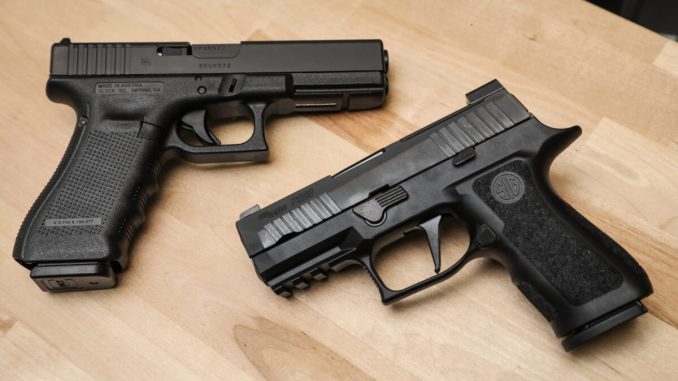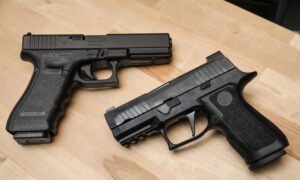 The Oregon Senate on Wednesday passed a bill that would require people to keep unattended guns locked up, ban firearms in the Oregon Capitol building and airports, and would permit schools to ban guns. It now heads to the governor's desk to be signed into law.
After a brief debate, the "safe-storage" bill, Senate Bill 554, passed the state Senate on a vote of 17-7, with all Republicans voting "no."
The bill mandates that gun owners secure unattended weapons with trigger locks or in locked compartments. Those who don't would be strictly liable for any injuries or property damage. If a minor gets ahold of an unsecured firearm, the gun's owner would face a maximum $2,000 fine.
It would also require that a gun owner reports a lost or stolen weapon within 72 hours when they "reasonably should have known" it was missing.
Democratic Sen. Ginny Burdick of Portland, who introduced the bill, said Wednesday that gun violence is a "public health crisis."
"We've lost far too many loved ones to shootings and today we took a meaningful step toward preventing these unspeakable tragedies," she said. "Suicides are increasing. Gun violence is increasing. A firearm that is not safely stored is a threat."
Burdick added, "Whether someone steals that firearm to do harm to another person, or a child is killed because they mistake a weapon for a toy, or someone in an acute mental health crisis accesses a gun—it's a tragedy, and we can help prevent these tragedies. By passing Senate Bill 554 today, we help prevent these tragedies."
Critics of the bill argue that forcing people to keep guns locked up could waste precious moments if they need to defend themselves against armed intruders.
Opponents have also said the bill is an infringement on the constitutional right to bear arms.
"As usual, the Second Amendment is under attack because attacking it is a perennial favorite with Democrats and has been for years," James Purvine of Eugene, Oregon said about the bill in written testimony to the House Committee on Health Care.
States that have passed laws requiring some level of firearms safe storage include California, Connecticut, and New York, Allison Anderman, senior counsel at Giffords, said.
Similar bills this session have failed in Illinois, Kentucky, Montana, New Mexico, and Virginia.
If signed into law by Gov. Brown, the bill will take effect on the 91st day after the legislature adjourns.
Brown's office didn't immediately respond to a request for comment.
The Associated Press contributed to this report.