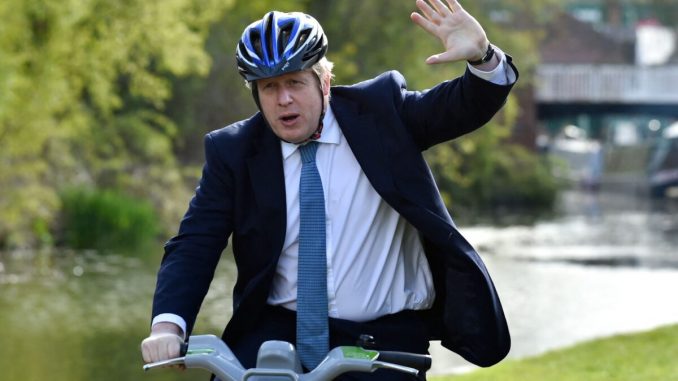 British Prime Minister Boris Johnson said on Wednesday that this is "not the time" for a second referendum on Scottish independence, but Scotland's First Minister Nicola Sturgeon said a new vote cannot be stopped if Thursday's local elections produce a pro-referendum majority in the Scottish Parliament.
Johnson said, "I think most people in Scotland, most people around the whole of the UK, feel that this is not the time, as we're coming forwards out of a pandemic together, this is not the time to have a reckless, and I think irresponsible second referendum."
"We had one only a few years ago. I think what most people want is to focus on the country and taking it forward and rebuilding our economy, getting people into work—that seems to me the priority for the country," he said while campaigning for local elections in Stourbridge, the West Midlands.
In a referendum held in 2014, Scottish voters rejected independence by 55 to 45 percent. Johnson has repeatedly stressed that the independence referendum should be "a once-in-a-generation event."
Also on the campaign trail, Sturgeon, whose Scottish National Party (SNP) supports independence from the UK, said the election "really matters" and "the stakes are high."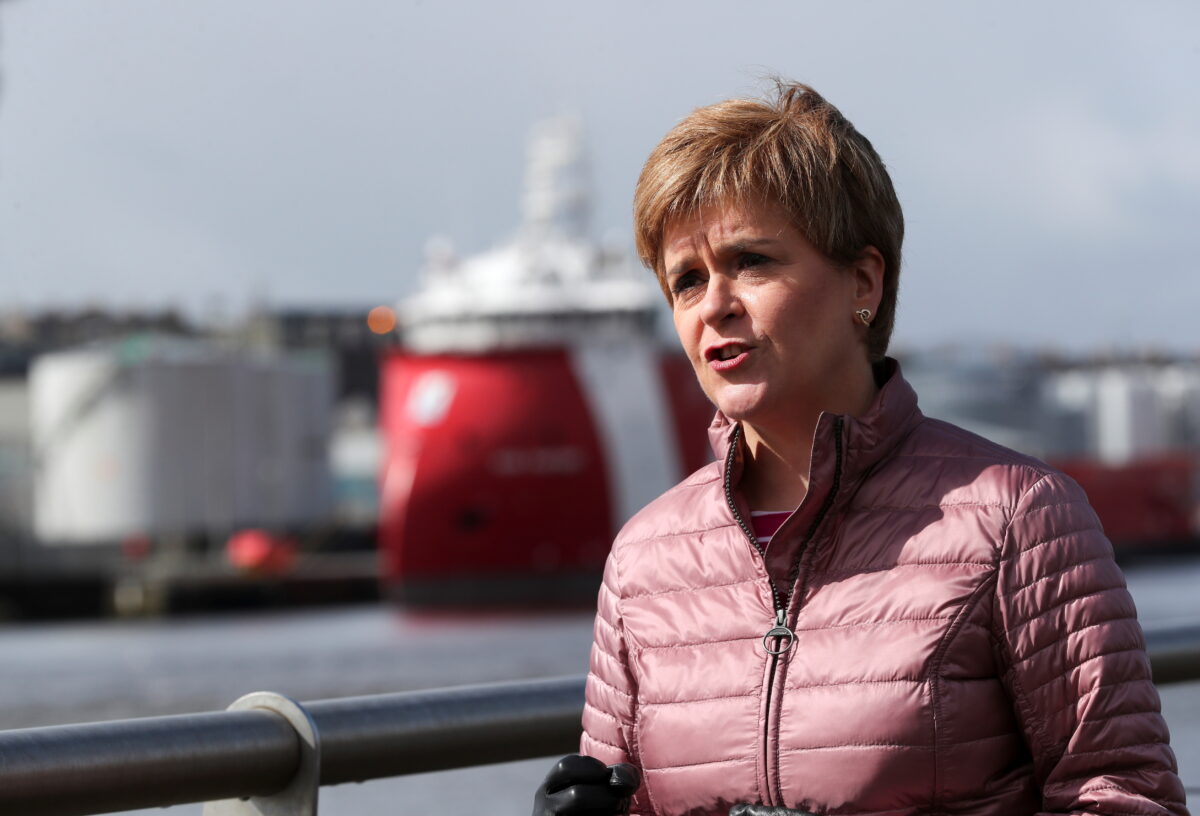 "The country is living through the biggest crisis most of us can remember and it's really important that we come out of this election with strong, experienced leadership ready to take the next decisions, to get us out of lockdown, back to normality, and to build a better country and the only way to secure that tomorrow is to cast vote for SNP, anything else leaves it to chance and this is too serious a time for that," she said in Aberdeen.
Sturgeon said "the basic principle of democracy" will determine whether or not there will be a second independence vote.
"If people in Scotland vote for something, if there's a pro-referendum majority in that Scottish Parliament, then no politician of whatever stripe has any democratic way to stand in its will and I think it's the principle of democracy that should take precedence as we're going into this election, but again let me say it: that comes after the crisis."
According to a poll conducted by Savanta Comres and The Scotsman, the SNP would fall six seats short of winning an outright majority but that the Green Party, which cooperates with the SNP, could win as many as nine seats.
Reuters contributed to this report.