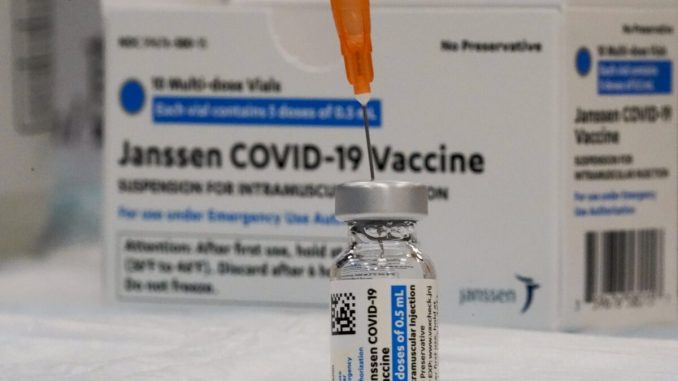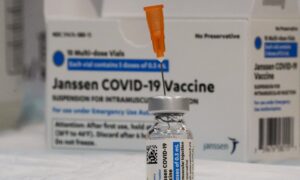 The White House is backing an international plan to suspend some of the intellectual property protection granted to CCP virus vaccines, said U.S. Trade Representative Katherine Tai said Wednesday.
"These extraordinary times and circumstances of call for extraordinary measures," Tai wrote in a statement. "The U.S. supports the waiver of IP protections on COVID-19 vaccines to help end the pandemic and we'll actively participate in [World Trade Organization] negotiations to make that happen."
In a separate interview, Tai noted that talks will "not be easy" due to the complexity of the issue and since the World Trade Organization (WTO) can only make decisions based on consensus.
"In terms of how soon the WTO can deliver—that literally depends on the WTO members, collectively, being able to deliver, and so I am the first one to admit that what we are leaning into is a process that is not going to be easy," Tai told Bloomberg News, adding that WTO Director-General Ngozi Okonjo-Iweala should "take this opportunity and see what is the WTO capable of."
Okonjo-Iweala, in remarks posted on the WTO website, said it was "incumbent on us to move quickly to put the revised text on the table, but also to begin and undertake text-based negotiations."
"I am firmly convinced that once we can sit down with an actual text in front of us, we shall find a pragmatic way forward," that is "acceptable to all sides," she said.
The issue has become more pressing with a surge in cases in India, the world's second-most populous country and a key producer of vaccines—including one for COVID-19 that relies on technology from Oxford University and British-Swedish pharmaceutical maker AstraZeneca.
Proponents, including WHO Director-General Tedros Adhanom Ghebreyesus, note that such waivers are part of the WTO toolbox and insist there's no better time to use them than during the once-in-a-century pandemic that has taken over 3.2 million lives, infected more than 437 million people, and devastated economies.
More than 100 countries have come out in support of the proposal, and a group of 110 members of Congress sent President Joe Biden a letter last month that called on him to support the waiver.
Stocks of major pharmaceutical companies that have produced the vaccine, including Moderna, BioNTech, Pfizer, and Johnson & Johnson dropped Wednesday after news of the possible waivers broke.
COVID-19 is the illness caused by the CCP (Chinese Communist Party) virus.
The Associated Press contributed to this report.