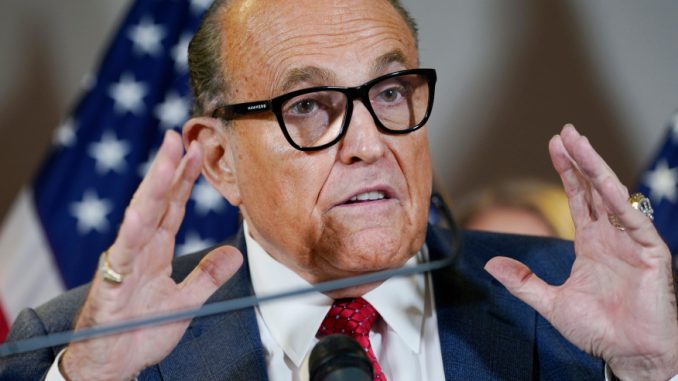 OAN Newsroom
UPDATED 2:34 PM PT – Tuesday, May 18, 2021
Rudy Giuliani's attorneys have denounced how the former New York City mayor is being treated by federal authorities. In a letter to a Manhattan federal judge, Giuliani's attorneys criticized the April raids of his home and office stating it was unnecessary. They also addressed the covert warrant used on his iCloud account in November 2019.
They argue prosecutors are choosing to treat Giuliani like the head of a drug cartel or terrorist in order to try to create prejudicial coverage of him and President Donald Trump.
The FBI Invaded Trump's Attorney-Client Privilege, AGAIN.

How are they able to do this?

Listen to the latest episode of Rudy Giuliani's Common Sense on Apple Podcasts or get the full video experience here: https://t.co/ji1KxC0K2L pic.twitter.com/EtSIZSoGSN

— Rudy W. Giuliani (@RudyGiuliani) May 6, 2021
The attorneys are asking the court to unseal affidavits used to support the warrant, saying it will help them argue it was illegal. Giuliani has not been charged with any crimes and has continued to fully maintain his innocence.