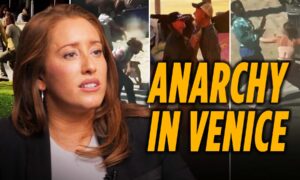 Los Angeles Homelessness Worsens After California Spends Billions | Soledad Ursua
Venice Beach homelessness and crime are skyrocketing and could be reaching a breaking point. My returning guest is Soledad Ursua. She lives in Venice and is the chair of the Public Health and Safety Committee that is trying to tackle this problem. She discusses how the city has been dealing with homelessness and why residents in the rest of Los Angeles need to be concerned.
California Insider is an Epoch Times show available on YouTube, Rumble, Youmaker, and The Epoch Times website. It also airs on cable on NTD America. Find out where you can watch us on TV.