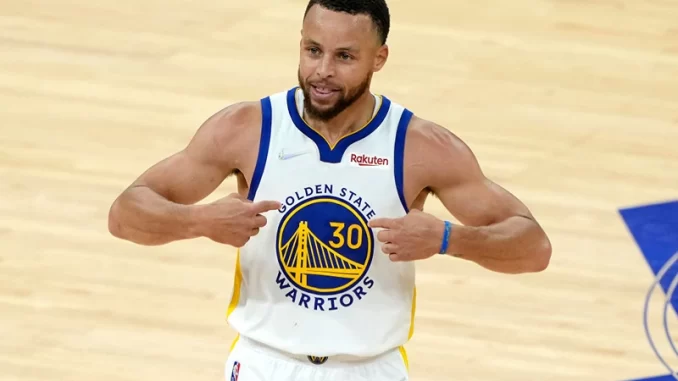 OAN Roy Francis
UPDATED 1:36 PM PT – Tuesday, January 31, 2023
NBA star Stephen Curry, who has publicly endorsed President Joe Biden on multiple occasions, is actively opposing a "low-income" housing development near his $30 million home.
The star and his wife, Ayesha Curry, sent a letter to officials in Atherton, California in which they voiced their opposition to the planned community.
"We hesitate to add to the 'not in our backyard' (literally) rhetoric, but we wanted to send a note before today's meeting. Safety and privacy for us and our kids continues to be our top priority and one of the biggest reasons we chose Atherton as home," the letter read.
Atherton is a highly exclusive community, with Forbes having it ranked as the "most expensive" zip code in the United States this year.
The letter was an attempt by the NBA star, who is the fifth highest-paid athlete in the world, to stop the city from letting low-income families move into his community.
The family also petitioned the local government to build higher fencing and shrubbery to block the family from watchful eyes in case their opposition to the low-income housing community was unsuccessful.
"Should that not be sufficient for the state, we ask that the town commits to investing in considerably taller fencing and landscaping to block sight lines onto our family's property," the family asked.
This is a contradictory move by one of the highest profile Democrats in the country. At the 2020 Democratic National Convention, Curry and his family had made an appearance to endorse Joe Biden for president.
The NBA star had also led his team in a visit to the White House for a press event where Joe Biden had kneeled in front of the team, eliciting a lot of criticism and reactions.
He had also joined in a solo photo-op with Biden outside of the White House, where the picture was captioned "Team Captains."
The low-income housing project will most likely not happen according to council member Rick DeGolia, because the land is too expensive.
"It's not possible to build low-income housing in Atherton since land is worth about $8 million per acre," he said.