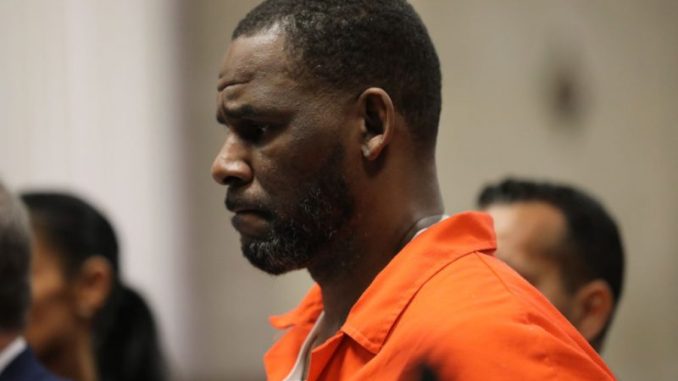 OAN Geraldyn Berry
UPDATED 2:08 PM PT – Tuesday, January 31, 2023
Illinois Cook County prosecutors have dropped state sex-crime charges against singer Robert Sylvester Kelly, known as R. Kelly.
The charges that have been dropped are aggravated criminal sexual assault and aggravated criminal sexual abuse counts involving four accusers, three of them minors.
On Monday, County State's Attorney Kim Foxx said that they are being dropped in part because of the prison sentences he is already facing for his federal convictions. Kelly had been charged in federal courts in New York and Chicago after Foxx's office filed charges in 2019.
"Mr. Kelly is potentially looking at the possibility of never walking out of prison again for the crimes that he's committed," the prosecutor said, referring to his federal convictions. "While today's cases are no longer being pursued, we believe justice has been served."
In a 2022 New York case, the singer was convicted of child pornography charges. It had been anonymous testimony from a woman who said that Kelly had sexually abused her and recorded the interactions when she was as young as 14. The conviction faces a minimum of 10 to 90 years in prison.
Journalists had purportrated Kelly of exploiting young admirers, including children, and coercing them into illicit sexual encounters since the 1990s.
Kelly was charged in 2002 by the Cook County State's Attorney with child pornography, but a subsequent trial in 2008 ended in a mistrial.  
Until the 2019 documentary television program, Surviving R. Kelly, revisited claims of Kelly's sexual assault with kids, Kelly avoided serious repercussions. Kelly's contract with RCA Records was terminated as a result of the backlash.
Following the documentary, victims were encouraged to come forward. and Kelly was the target of several criminal investigations in New York, Chicago, and Minneapolis. In July 2019, Kelly was detained on federal accusations. Kelly has been a federal prisoner since being denied bail.
The 56-year-old is an inmate of Metropolitan Correctional Center, Chicago and will not be eligible for release until he is around 80 years of age.