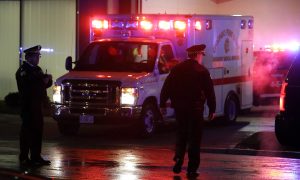 A civilian plane came into collision with a Mississippi home late Tuesday night, causing four deaths, according to police.
Hattiesburg city authorities rushed to the scene of the small plane crash at around 11:20 p.m.
"Emergency personnel responded to a report of a downed aircraft on Annie Christie Drive around 11:20 p.m. When emergency crews arrived on the scene, it was confirmed that a civilian aircraft had crashed into a home," police stated.
Only two deaths were said to have been caused at the outset, but on Wednesday morning, the death toll increased to four.
The victims were not identified and it's not clear if they were on the plane or in the residence.
Police contacted the Federal Aviation Administration to take care of the aftermath.
"The Federal Aviation Administration and the National Transportation Safety Board has been contacted to handle the investigation, and are enroute to the scene," the Hattiesburg Police Department said in a statement.
They further asked people who find debris or wreckage not to handle it and contact the police for investigation.
According to Injury Facts, commercial air travel is one of the safest modes of transportation, the odds of being killed in an aircraft as a passenger in the United States were too minute to calculate.
Accidents related to registered civilian aircraft decreased from 1,347 to 1,302 between 2018 and 2019.
Civil aviation fatalities increased from 395 to 452 between 2018 and 2019, four were related to a commercial airline and only 8 out of the total deaths were people who were not on the planes.