Minneapolis prosecutor and Hennepin County Attorney Mike Freeman has urged state lawmakers to adopt eight major changes to policing in Minnesota, including limiting the use of no-knock warrants and prohibiting traffic stops for non-safety-related infractions.
Freeman outlined the proposed policing reforms in a Friday letter (pdf) as the Minnesota Legislature moved into the final three weeks of its session and lawmakers put the final touches on legislation that is poised to have a big impact on law enforcement in the state.
Among Freeman's proposals are fully funding the criminal division of the Attorney General's office, limiting the use of no-knock warrants, modernizing police training, and prohibiting traffic stops for non-safety-related infractions.
The issue of police traffic stops has come into the spotlight more forcefully since a police officer fatally shot a man during a traffic stop last month.
Former officer Kim Potter had pulled her handgun during the arrest of Daunte Wright, 20, on April 11 in Brooklyn Center, a suburb of Minneapolis. When Wright resisted and hopped back into his driver's seat, Wright shot him.
Potter believed she was firing the Taser she also had on her, former Brooklyn Center Police Chief Tim Gannon told reporters in a briefing.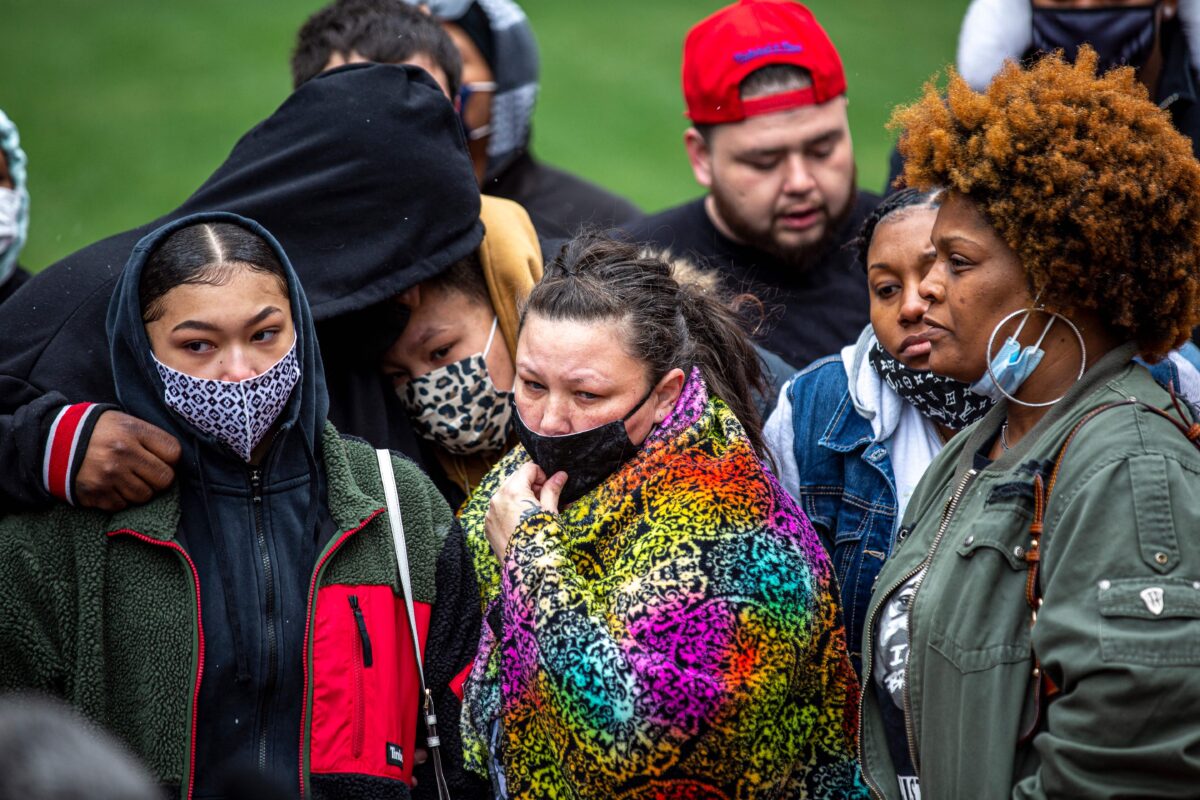 Many of Freeman's proposals are contained in a $2.7 billion omnibus public safety bill that focuses on police reform, which passed both the state House and Senate in mid April and is now in conference committee to work out the differences.
State Rep. Carlos Mariani, a member of the Democrat-aligned Minnesota Democratic–Farmer–Labor (DFL) Party and sponsor of the House version of the bill, HF1078, said in a statement on April 22 that police reforms featured in the bill are needed to keep neighborhoods safe, increase police accountability, and address alleged systemic racism in the criminal justice system.
"At its core, this bill is about building trust among all of us," Mariani said in a statement. "By advancing greater police accountability, funding to make reforms possible, and centering equity and the voices of those who've experienced crimes, House DFLers are delivering guidance for a public safety system that reinforces strong and healthy community life for all Minnesotans."
"This bill makes systemic changes to reduce bias inherent in our current systems," added Rep. Jamie Becker-Finn, of the DFL party.
One provision of the bill would limit police officers' authority to stop or detain drivers solely for minor motor vehicle equipment violations, like having expired license tabs or a broken turn signal.
Rep. Cedrick Frazier, of the DFL party, said this would reduce the number of police interactions that can lead to deadly encounters like the one that led to Wright's death. Wright was pulled over for expired tags but police attempted to arrest him after discovering he had an outstanding warrant. The warrant was for his failure to appear in court on charges that he fled from officers and possessed a gun without a permit during an encounter with Minneapolis police in June 2020.
Rep. John Petersburg, a Republican, unsuccessfully sought to have the provision deleted, arguing that it would threaten public safety as it asks police officers to "look the other way" when seeing vehicle violations.
The traffic stop prohibitions would not apply to commercial vehicles and would not prevent officers from stopping a motorist operating a vehicle under evidently dangerous conditions, such as with a shattered windshield that obstructed visibility.
Minnesota Senate Majority Leader Paul Gazelka, a Republican, said on April 13 that the Senate would be holding fact-finding hearings and receive public input on police reform within two weeks. He said passing budget bills before the Legislature adjourns by May 17 is his top priority.
Gazelka later said that he supports a "pattern and practice" review of the Minneapolis Police Department, something Freeman called for in his letter.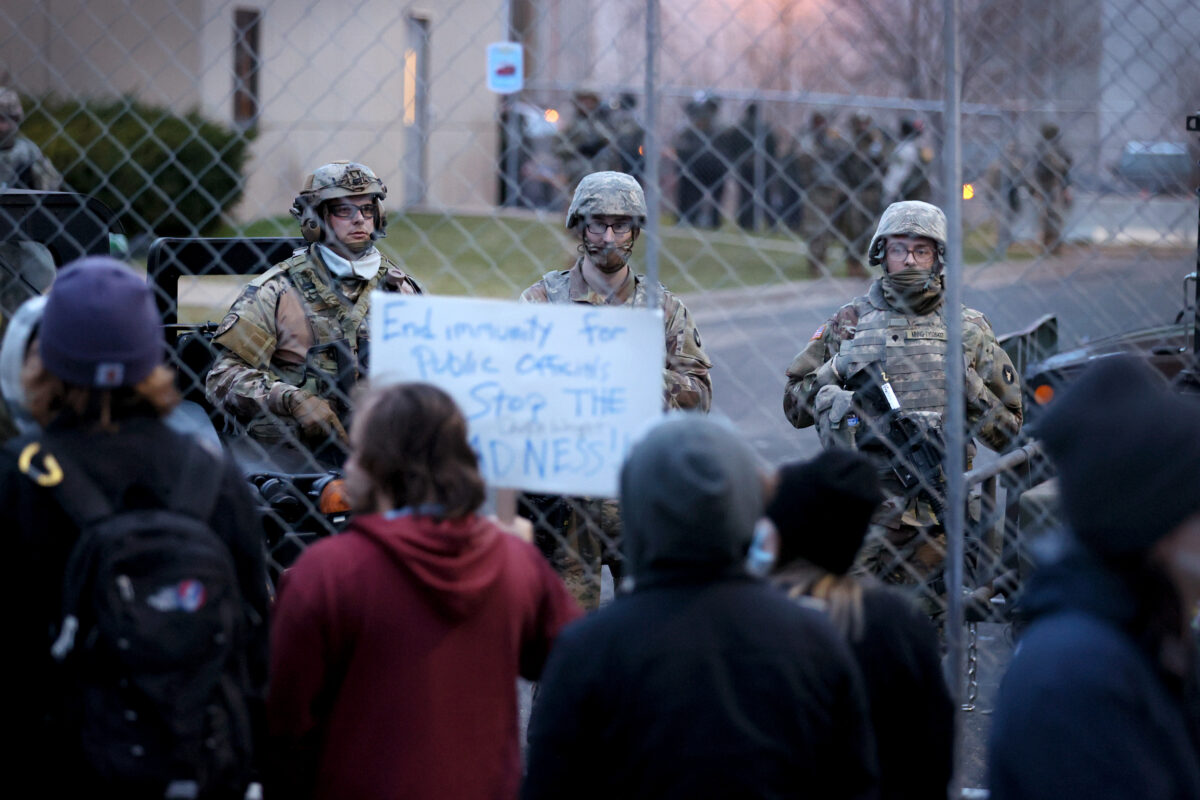 "We believe most police officers are dedicated to keeping the peace, protecting the community, and ensuring victims of crime get the justice they deserve. However, recent events have shown how easy it is to lose the trust of a community," Gazelka said.
"We also believe that law enforcement leadership as well as civic leadership needs to be held accountable for the actions of the rank and file. The entire department should be reviewed, from the beat cop all the way up to leaders at city hall," he added.
In his letter, Freeman called for more funding for the Attorney General's Office criminal division to assist counties in officer-involved use of deadly force cases, while seeking to prohibit the use of no-knock warrants for drug crimes and limiting their use to only "the most serious crimes."
He also called for engagement with the Justice Department's Civil Rights Investigation unit to "fully disclose the patterns and practices of the Minneapolis Police Department and adopt reforms resulting from the investigation."
Freeman also made an appeal to modernize training, including "additional training on racial profiling, implicit bias, and the duty to intervene when another officer uses excessive force."
"We support these initiatives as the package that we think is the best combination of tools on the table for police reform. Will it perfect the use of force in policing? No. Will it substantially improve careful use of force in policing? Without a doubt," Freeman said.
His letter came on the same day that Hennepin County public defenders, joined by a state legislator, rallied in downtown Minneapolis to condemn the alleged disproportionate number of black drivers stopped for minor infractions compared to white motorists.
Zachary Stieber and Jack Phillips contributed to this report