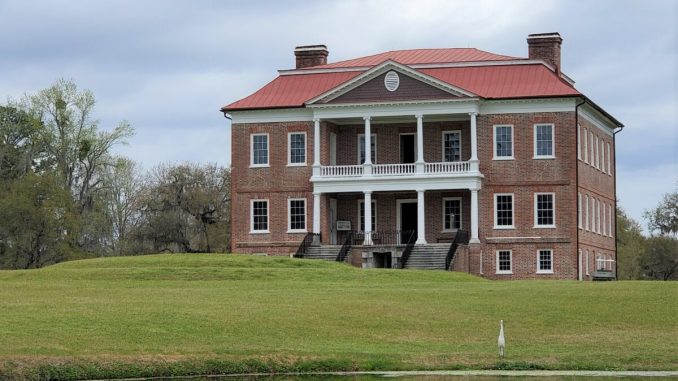 In a series, master woodworker Brent Hull will introduce readers to the different architectural styles that were popularized throughout American history, explaining their significance and unique design features.
In the early 1920s, two men of great wealth were investing their time and money into large restoration and preservation projects. These two men, H. F. DuPont and John D. Rockefeller Jr., both heirs to great fortunes, felt a nostalgic and patriotic pull to the architecture and ideals of colonial America.
Many things were happening in the 1920s culturally. The United States was fresh out of World War I, a war that established the United States for the first time as a major world power. This newfound status caused Americans to reflect deeper on their history. Also, 1926 was the 150th year anniversary of America's founding in 1776—a milestone many were eager to celebrate. It was a glorious time.
DuPont, in his fervor, began to collect historic rooms of all ages from across the country. Today, his collection, totaling over 175 rooms, is open to the public via a museum converted from his estate, called Winterthur. These rooms represent a tremendous cross-section of American style and taste from 1640 to 1860, from high-style Philadelphia mansions to simple New Hampshire taverns. They demonstrate a level of craft and skill that are amazing, considering that there were no power tools or Pinterest boards for inspiration at the time.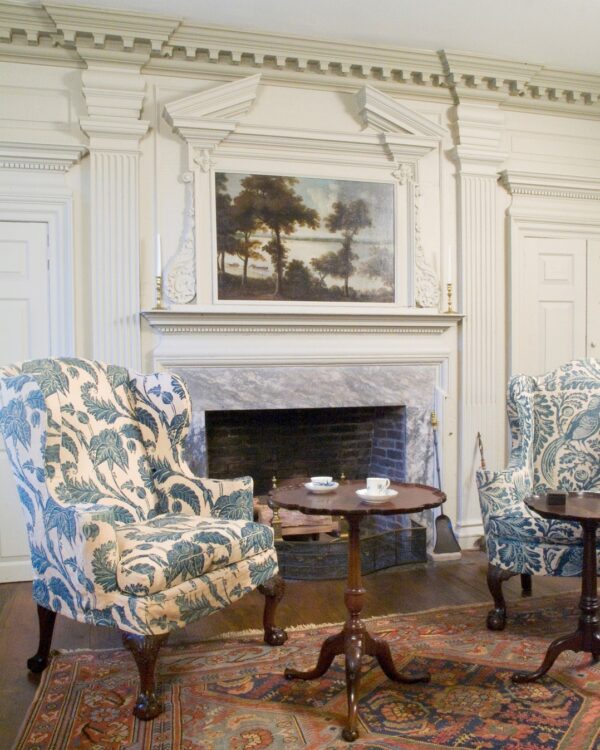 Meanwhile, Rockefeller poured his focus into rebuilding the early capital of Williamsburg, Virginia. Colonial Williamsburg, as it is known today, is a national treasure. I was there a couple of years ago on a sketching tour and was blown away by the charming and beautiful architecture. These buildings stand with a wonderful confidence. There's no attempt to be showy, but rather, with humble elements and simple decoration, these buildings inspire.
It's been nearly 100 years since DuPont and Rockefeller invested in and were enraptured by the Colonial Revival style. The Colonial Revival era spans from 1920 to 1940, an architectural style that takes the best of Georgian and Federal-era homes and blends them into a successful aggregate. When strolling through the cobblestoned streets of Colonial Williamsburg or the halls of Winterthur, it's hard not to long again for the wonderful detail and simple beauty of these homes and rooms. Unfortunately, we can't seem to build homes with the same level of execution, and our faster and cheaper homes appear disposable and no longer timeless.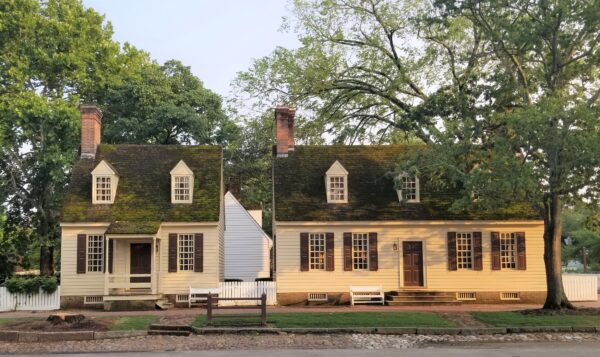 I was consulting with a client recently who was building a new home and had hoped to capture the spirit of her 1920s neighborhood. She shared her current plans with me and wondered what was missing. They had attempted to capture the past but had missed. "What is it about these houses?" she asked me. Why are we not able to capture it today in our home? I find this is a common sentiment among homeowners, and yet there is a fix.
When my company builds period houses, we're focused on authentic details and subtle elements. Sometimes doing less is more impactful. It requires breaking habits of the last 50 years of building.
In truth, there are dozens of important decisions that need to be made when building a house. However, these decisions are much easier to make if you have a clear focus of what you're building. I often ask our clients, is this home from 1760, 1820, or 1850? I'm asking for specific dates because that will help determine the styling, the hardware, the moldings, and a myriad of other details.
A recent home we built was inspired by Drayton Hall, the great Southern home built outside of Charleston, South Carolina in the 1740s. By tethering our client's house to this historic home, we were able to determine many details such as the brick, the windows, the entryway, and the aesthetic of the home. There was no intention of a direct copy, but rather a desire to capture the spirit of this home and its authentic details.
Attention to historical detail allowed us to enliven the character of the home.
The windows are scaled and sized very carefully. Windows are the eyes of the home and the most important element to get right. We used graduated fenestration (the arrangement, proportioning, and design of windows and doors in a building) here, meaning the first floor windows are slightly bigger than second-floor windows. This establishes hierarchy and helps proportion the home with a heavier base and a lighter top.
Historically, houses made from brick were solid masonry, meaning the exterior walls were made of bricks two to three layers thick. The layers were tied together with bonding bricks, meaning bricks that tied the layers together. The layers were essentially woven together, unlike today, where the brick is a single layer or veneer in front of a wood framing. On our client's house, we used this historic knowledge and introduced a historical bonding pattern. This means that every 5th course was laid up with header bricks. This breaks up the running bond of the brick face (brick that faces the outside world) by creating a subtle coursing pattern.
We also made sure the windows and doors were capped with a brick arch. A brick arch is a historic structural trick that physically spans an opening. While today, a steel lintel is used, historically the brick arch kept the brick above from collapsing. True brick arches are rare today and require a custom order from the brick manufacturer.
Louvers (window shutters with horizontal slats) used to be a working part of home air circulation systems. Closed in the morning to block sun and heat, they would be opened to allow light and air movement. With the arrival of air conditioning in the 1950s, windows gradually become non-operable, and large picture windows were introduced. Shutters were turned into a decorative feature, and on many homes, they're screwed or nailed to the wall. Working shutters is a small thing that makes a big difference, because the authentic hardware and shadow lines add depth to the face of the home.
These are just a few of the examples of what makes for charming Colonial Revival homes. Remembering and practicing these historic building elements makes for a more beautiful home. In order to build great Colonial Revival homes today, we must be students of the past. We live in an age where the art of building has been lost. With careful work and attention to details, we can build better again.
Brent Hull is the owner and founder of Hull Works, a workshop dedicated to building period millwork, crafting houses, and restoring historic buildings. He consults and works all over the country.
For more information or to continue studying traditional building practices, follow Brent on his Instagram, @hullmillwork_hullhomes; his YouTube page YouTube.com/brenthull; or the Build Show www.buildshownetwork.com/go/brenthull.