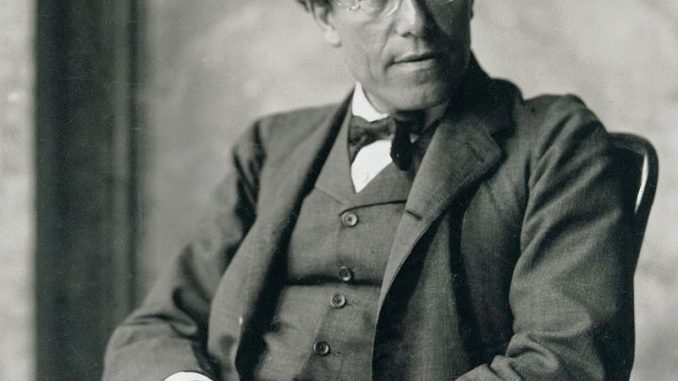 A myth about music, made popular by modern and postmodern 20th-century critics, is that it consists merely of certain frequencies deployed in various rhythms by a range of sources. This positivist view of music holds that music alone, without the aid of words or visuals, cannot refer or point to some experience outside itself. This is averred with nearly self-evident smugness by, for example, Igor Stravinsky in his "Poetics of Music."
Taken literally, this means that a funeral march would do for a wedding celebration, while a sunny scherzo could serve to commemorate a tragedy. It is nonsense even on the face of it.
Like all nonsense, though, it stems from a self-evident truth: Unlike words, music denotes nothing. That is what the modern critic means by "meaning," the indication of specific physical or mental objects in the manner of verbal signifiers. Music does not fit that definition because its mode of meaning is vastly different.
Felix Mendelssohn knew this. "It's not that music is too imprecise for words, but that it is too precise," he said. To confirm this, one has only to listen to Mendelssohn's F minor String Quartet, composed after the death of his beloved sister. It is grief expressed, to be sure, and grief in its many forms—from confusion and anger to sweet memories to outright sorrow. But it is none of these things generalized; rather, it is precisely the composer's experiences and no one else's. Its communication to us listeners is the very heart of the miracle that is music.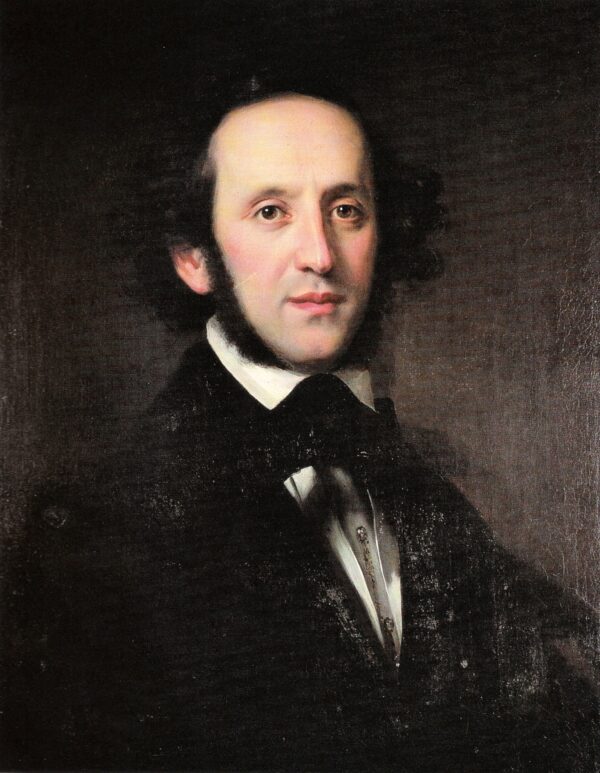 Reflections on a Life
Can a symphony relate a man's entire life, foreshortened to fit a snug time frame? On Feb. 24, 1901, Gustav Mahler suffered an intestinal hemorrhage and nearly died. He later wrote:
"While I was hovering on the border between life and death, I wondered whether it would not be better to have done with it at once, since everyone must come to that in the end."
Little wonder, then, that Mahler's next symphony opens with a funeral march. Mahler started sketching Symphony No. 5 in the summer of 1901. He had just turned 41, was lucky to be alive, and doubtlessly felt inclined to meditate on the meaning of a life that had nearly ended mere months before. What better way to address this than in a symphony that opens with death and then proceeds—in reverse chronology—to consider the episodes in the dead man's life, ending in a triumphant finale that represents the protagonist's blazingly optimistic beginning.
I recommend Claudio Abbado's magnificent rendition of Mahler's Symphony No. 5, from the 2005 Lucerne Festival.

Symphony No. 5
Movement 1: 'Trauermarsch (In gemessenem Schritt. Streng. Wie ein Kondukt)'
A solo trumpet announces death on a C-sharp minor arpeggio. The orchestra takes up the funereal cry, which leads to a lament intoned by the strings. At length, the trumpet, with its distinctive triplet figure, reasserts itself, and again the song of lamentation ensues, varied this time and lengthened into something more personal than mere ritual.
Movement 2: 'Stürmisch bewegt, mit grösster Vehemenz'
Looking back on the protagonist's life, we hear in the opening bars the tortuous defeat and stormy rage that dominated the last years of his life. And then, a surprise: The strings intone a variant of the lament from the first movement. Near the end, the brass latch onto a subject that becomes a triumphant chorale, known in English as "How Brightly Shines the Morning Star," in pure, clear D major.
Movement 3: 'Scherzo (Kräftig, nicht zu schnell)'
The scherzo, in bright and confident D major, is a folkish "ländler" or country dance, dominated by a solo obbligato horn in F that is one of the great bravura parts for that instrument. Mahler tosses around many related themes in masterful counterpoint. The protagonist is at the peak of his life, and even the thought of death is distant.
Movement 4: 'Adagietto (Sehr langsam)'
A relatively brief intermezzo, the famous Adagietto for strings and harp is a tender, romantic moment in the protagonist's life. He has found love and intimacy.
Movement 5: 'Rondo-Finale (Allegro – Allegro giocoso. Frisch)'
The horn, instrument of joy in the scherzo, announces at the start the optimistic blossoming of the protagonist's life. Mahler displays the polyphonic knowledge he had recently acquired in his study of J.S. Bach. The Adagietto theme is recalled, a portent of the protagonist's love life. At the very end, we hear "How Brightly Shines the Morning Star" from the second movement, the logic of its earlier appearance now made clear: It is the young protagonist's assertion of newfound power in the world. The symphony ends with the protagonist on the cusp of his youth, unaware of the tragedy that will befall him.
Former music critic for the Arizona Republic and The Kansas City Star, Kenneth LaFave recently earned a doctorate in philosophy, art, and critical thought from the European Graduate School. He is the author of three books, including "Experiencing Film Music" (2017, Rowman & Littlefield).