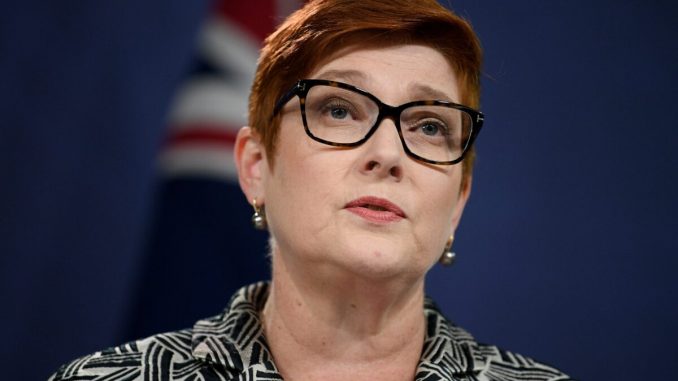 Australian Foreign Minister Marise Payne has taken aim at Beijing's efforts to "buy influence" and "pick off" individual countries just prior to meeting with democratic world leaders at the upcoming G7 Plus meeting in Europe and with leaders in the United States.
Payne spoke in glowing terms about her visit to London, Geneva, and Washington D.C., where issues such as COVID-19, human rights, climate change, and security in the Indo-Pacific region are set to be discussed.
She noted, however, that Australia's foreign relations were focused on creating "regional and global stability" and were not targeted influence operations.
While she did not mention the Chinese Communist Party (CCP) directly, her comments come following last month's cancellation of two controversial Belt and Road Initiative (BRI) agreements signed by Victorian Premier Daniel Andrews.
"Our focus and our ability to solve practical problems stem from our understanding that these efforts create regional and global stability, not because by doing so we expect to achieve targeted influence in individual countries that we pick off as notches on our belts," she wrote in an op-ed published in The Australian.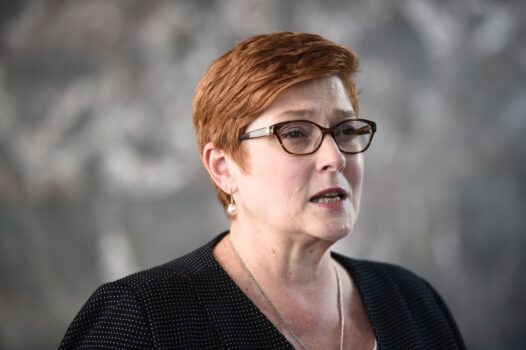 "We do not try to buy influence to advantage our individual countries; rather, we know that a stable, secure neighbourhood of sovereign states, in which we have networks of familiarity and trust, are good, safe places for our people to live and thrive," she added.
"If there is a spreading of influence here, it is the spreading of openness, freedom and trade that benefits everybody because we compete fairly based on rules," she said. "It is not a mercantilist approach, rather one that seeks to support a productive and peaceful inter­national community."
"A nation whose people are healthy, socially cohesive, resilient to negative outside influence and open to international cooperation is a country with whom others can work with confidence."
In April, Payne exercised powers granted to her by the newly legislated Foreign Relations Act to terminate Victoria's BRI with Beijing's National Development and Reform Commission.
"I consider these four arrangements to be inconsistent with Australia's foreign policy or adverse to our foreign relations," Payne said.
The BRI is Chinese leader Xi Jinping's trillion-dollar global infrastructure building fund and arguably the "crown jewel" of the CCP's geopolitical ambitions.
However, it has been accused of being a "trojan horse" and leaving developing countries heavily in debt due to predatory loan practices.
For example, in 2017, the Sri Lankan agreed to hand over the entire Hambantota Port to the CCP on a 99-year lease after the government agreed to convert its $1.4 billion debt into equity.
While in April, the European Union refused to bail out small eastern European nation Montenegro who is struggling to pay off a massive EU $1 billion (AU$1.5 billion)loan from Beijing for the first phase of its Bar-Boljare highway.
Australian politicians, meanwhile, had been eyeing off the controversial leasing of the Port of Darwin by the Northern Territory government to Chinese state-owned company Landbridge in 2015. Landbridge paid $506 million (US$391 million) for a 99-year lease of the Port.
Prime Minister Scott Morrison has left the door open for the possible termination of the deal but has maintained the government would act on advice from the Defence Department.
Termination of the deal would likely occur under new powers granted to the treasurer last year and could potentially see the government payout Landbridge to cancel the lease.
Another stumbling block is the heavily indebted Northern Territory government reportedly spent the $506 million paid by Landbridge—just a year after receiving it.