The New South Wales government is looking to build Australia's longest tunnel road under the Blue Mountains west of Sydney as part of a "history-making" infrastructure project.
If completed, the 11-kilometre tunnel would help shorten the commute between Blackheath and Mount Victoria, as the final stage of the 130 kilometres of planned Great Western Highway upgrades.
The government has already committed to a 4.5 kilometre and 4 kilometre tunnel under  Blackheath and Mt Victoria, respectively, and are now looking into the feasibility of connecting the two.
"This proposal would see those tunnels joined together, creating the longest road tunnel in the country," Deputy Premier John Barilaro said.
"This is an immensely complex and ambitious plan, but we're working hard to make it happen because we know what a difference it will make to the lives of commuters, to regional businesses who need access to Sydney and vice versa, to freight companies, to families visiting relatives, and to holidaymakers," Barilaro said.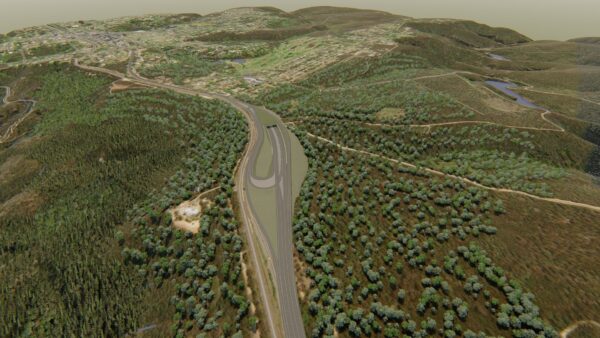 Regional Roads Minister Paul Toole said the heavy traffic over the Easter weekend had highlighted the importance of the Great Western Highway.
"This is an immensely challenging project, but, once complete, it will deliver dual carriageway in both directions for over 100 kilometres," Toole said. "Should our investigations into a long tunnel determine that it isn't viable, the community can be assured that we would proceed with a tunnel at Blackheath and a tunnel at Mount Victoria."
He said he was optimistic that the record long tunnel would gain approval and that the "history-making project" would be a "game-changer" for residents and visitors alike.
"Great Western Highway is congested, and the areas around Mt Victoria and Blackheath build up," Toole told 2GB radio. "Cars actually come to a crawl. Something really needs to happen in those areas."
"In that section that we're duplicating, from Lithgow to Katoomba, it sees the road being closed every four days on average for about 78 minutes," Toole said. "That can be just cause of a simple collision or a breakdown, and it causes a massive… congestion in that area."
The government has already committed $2.5 billion for the construction of the two separate tunnels.
Construction is expected to start in Medlow Bath in 2022, with the full upgrades scheduled to be completed in 8 to 10 years.