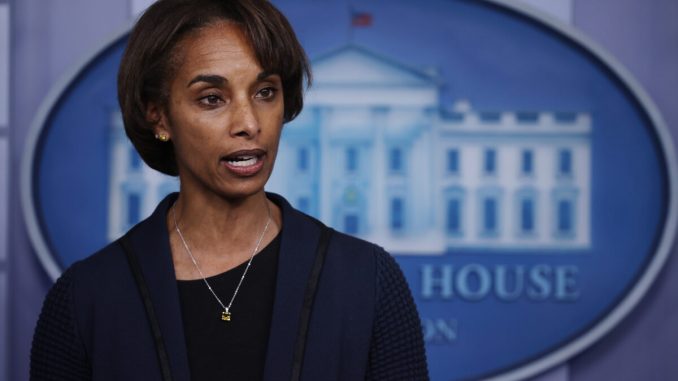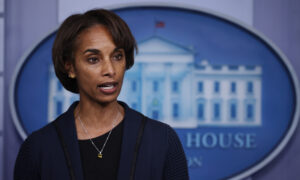 A White House official on Sunday said the administration expects to see some "transitory inflation" as the United States emerges from the COVID-19 pandemic.
Speaking to Fox News, Council of Economic Advisers chair Cecilia Rouse was asked about whether the trillions of dollars in new and proposed spending will lead to inflation.
"These are very serious concerns, and we know that coming out of an extremely deep recession that there are going to be bumps along the way. We expect that there is going to be supply chain disruptions. That will cause some transitory increases in prices," Rouse responded.
There have been fears that with the considerable amount of spending, starting with last year's CARES Act stimulus package and subsequent packages, higher inflation won't be transitory.
"When we get to the other side of this pandemic, I fully expect that our labor market will come back and be flourishing. That said, we do expect some transitory price increases," Rouse said. "The Fed expects that as well. We do not see evidence at the moment that those have become what we call de-anchored so that we expect runaway inflation. That said, we know we have to be vigilant, and we are watching the data. We expect, at the most, transitory inflation. That is what we expect coming out of a big recession."
Meanwhile, Treasury Secretary Janet Yellen echoed her sentiments in a "Meet the Press" interview, also broadcast Sunday. The reason why, she said, is because it is spread out over years.
"I don't believe that inflation will be an issue. But if it becomes an issue, we have tools to address it," Yellen, the former Federal Reserve chair, said in the interview. "It's spread out quite evenly over eight to 10 years. So, the boost to demand is moderate," she said of the proposed spending.
Yellen and Rouse made their comments after President Joe Biden revealed his latest policy item, proposing a combination of $1.8 trillion in spending and tax credits on provisions including paid family leave, child care, and education. That would be added to the nearly $2.3 trillion proposal on infrastructure—as well as the $5 trillion in pandemic stimulus plans that were passed by Congress.
Republicans have balked at the price tags for the bills.
"The amount of spending for roads and bridges is so slow and split over 50 states over five years. You're not getting your bridge," Sen. Bill Cassidy (R-La.) told "Fox News Sunday," referring to what he tells his voters of the infrastructure package.
"If you want to fix roads and bridges, come where Republicans already are," Cassidy told host Chris Wallace. "If you're talking about spending hundreds of billions of dollars on public-sector unions, we're far apart."