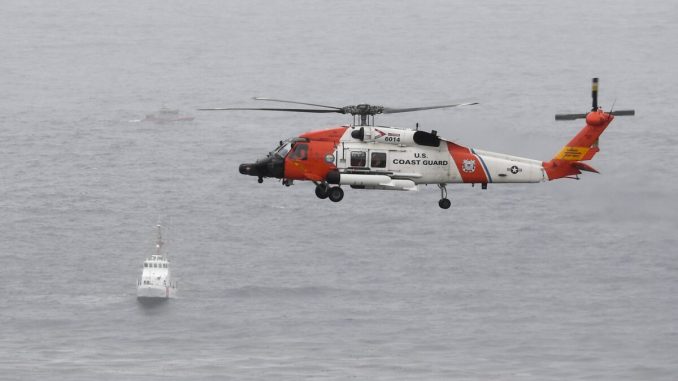 At least three people died and 27 more were injured after a suspected smuggling boat capsized off Point Loma in San Diego on Sunday, authorities confirmed.
Crew members pulled 25 people from the water, said the San Diego Fire-Rescue Department on Twitter earlier on Sunday. Officials said that 23 were injured and two died.
Later, Jose Ysea, a spokesman with the San Diego Fire-Rescue Department, told The Associated Press that 27 people were injured and three died.
Chief Patrol Agent Aaron M. Heitke said the capsized boat was part of a "suspected maritime smuggling event."
Federal officials are still searching the water in vessels and aircraft for anyone else in the water, according to the fire department.
Border Patrol officials told KPBS that the boat, which overturned off Point Loma, is suspected of being part of a human smuggling operation. And a San Diego fire official also said the boat was suspected of being used by smugglers to bring people illegally into the United States, according to the Los Angeles Times.
"It is very rocky over there, and the waves, while they weren't too high, they looked pretty strong," Ysea told the Union-Tribune.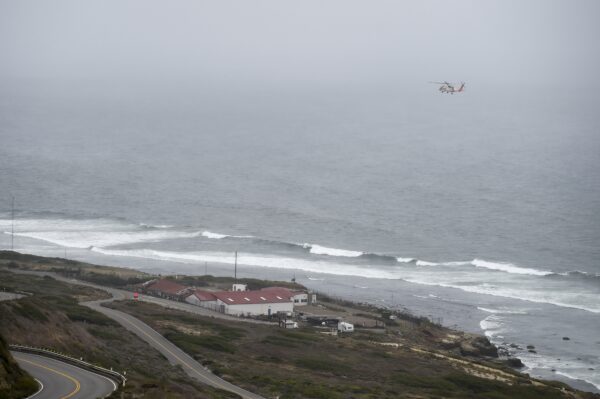 Several Coast Guard vessels were deployed and were searching for victims, Supervisory Border Patrol Agent Jeffery Stephenson told the paper.
San Diego City Councilmember Jen Campbell, who represents the district including Point Loma, wrote on Twitter that she was monitoring the situation.
"While we wait for an official update, my thoughts are with those impacted and the many emergency personnel responding to the scene," she added.
On Thursday, border officials intercepted a panga-type vessel traveling without navigation lights 11 miles (18 kilometers) off the coast of Point Loma with 21 people on board. The crew took all 15 men and six women into custody. Agents determined all were Mexican citizens with no legal status to enter the U.S., according to a statement released by Customs and Border Protection. Two of the people on the boat, the suspected smugglers, will face federal charges, it said.
Border Patrol on Friday said law enforcement officials would be ramping up operations to disrupt maritime smuggling off the coast of San Diego this weekend.
As warmer weather comes to San Diego, there is a misperception that it will make illegal crossings safer or easier, the agency said in a statement.
The Epoch Times has contacted the Department of Homeland Security for comment.
The Associated Press contributed to this report.