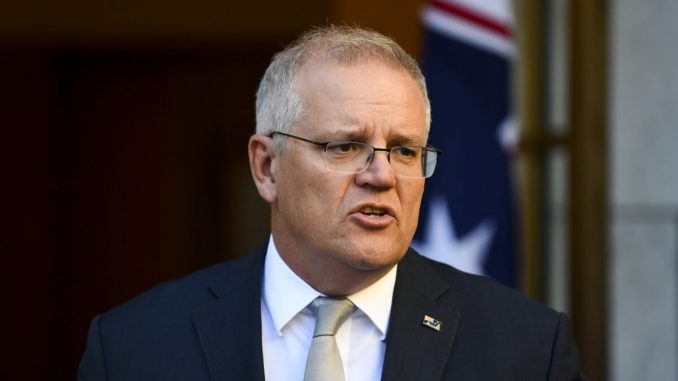 Prime Minister Scott Morrison has appealed for Australians to embrace values such as individual responsibility, agency, and community to safeguard against the harmful spread of identity politics and cancel culture in Western society.
The prime minister made the comments during a speech to a United Israel function in Sydney on Thursday night, saying "human dignity" was at the heart of Australia's Judeo-Christian heritage.
"Everything else flows from this," he said. "Seeing the inherent dignity of all human beings is the foundation of morality. It makes us more capable of love and compassion, of selflessness and forgiveness."
Morrison said understanding the dignity and worth of another person would also diminish the chances of disrespecting, hating, or seeking to "cancel" others.
"We must never surrender the truth that the experience and value of every human being is unique and personal," he said. "We are more individually, more than the things others try to identify us by, in this age of identity politics."
"You are more than your gender, you are more than your race, you are more than your sexuality, you are more than your ethnicity, you are more than your religion, your language group, your age," he added, noting that identifying people based on class would degrade the complexity of the individual.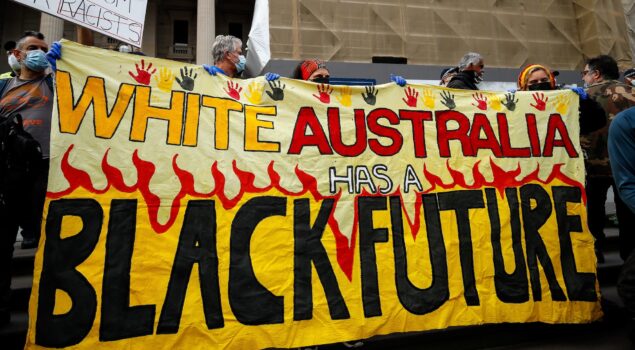 "Throughout history, we have seen what happens when people are defined solely by the group they belong to, or an attribute they have, or an identity they possess. The Jewish community understands that better than any in the world," Morrison said, alluding to the Holocaust.
The prime minister also pointed out that communities were a tremendous source of strength in democracies, and it was the reason why foreign actors sought to sow discord online, divide communities, and undermine the foundations of the country.
Cancel culture is a recent phenomenon where groups target individuals or groups with different views—via activism—to "cancel" them. The practice is also facilitated by the spread of identity politics, which classifies society into different groups based on factors such as race, gender, political views etc.
According to psychologist Jordan Peterson, both approaches are offshoots of Marxism, who explained that the genesis of the theory emerged in the 1960s when it became obvious traditional Marxist regimes, including those ruling Russia or China, were struggling to survive.
In response, Marxist intellectuals in France began rebranding and morphing the theory and then spreading it throughout the West.
"From there, the communists played a 'sleight of hand game,' in some sense and rebranded their ideology under a postmodern guise," he said. "That's where identity politics came from."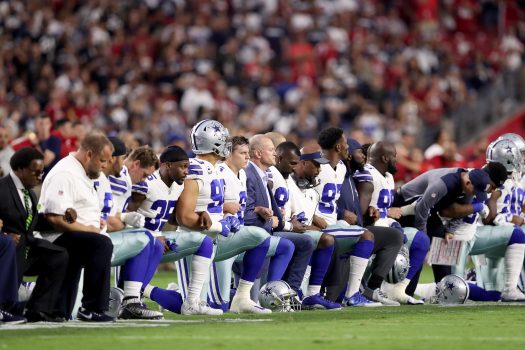 Peter Kurti, director of the Culture, Prosperity, and Civil Society program at the Centre for Independent Studies (CIS), said the prime minister's speech was timely and "very significant."
"Identity politics, and the ideas behind it, such as critical race theory, are now dominating public discourse and promoting the false idea that all minority groups are oppressed by a system built on white supremacy," he told The Epoch Times.
"Polling shows identity politics is not popular in Australia, but so dominant are the voices of identity politics that many people are cowed into silence for fear of being humiliated and vilified on social media," he added.
"It is essential that our political leaders take a firm stand on this issue and actually lead the nation away from this divisive and harmful ideology."
Kurti said the prime minister's speech was likely spurred by the emergence of identity politics in recent public debates over misogyny, gender equality, and Indigenous recognition.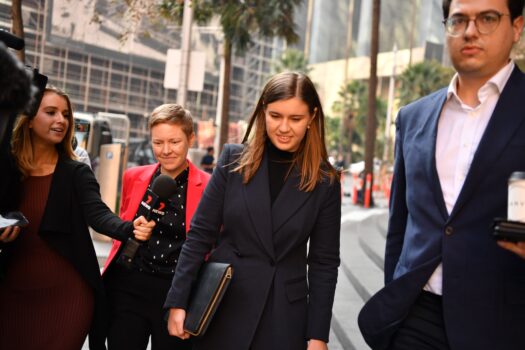 "I think Morrison—who has come under attack for his own religious faith—does think it's getting out of hand and is now beginning to make speeches about identity politics and cancel culture," he said. "This speech is the one of two made recently. I am sure there will be more to come."
Earlier this week, a video emerged of Morrison speaking at an Australian Christian Churches event on the Gold Coast, where he warned that social media was facilitating the spread of identity politics and that young Australians were at the greatest risk of being negatively influenced by it.
Morrison also spoke about his own faith and the inspiration he received from his Christian beliefs.