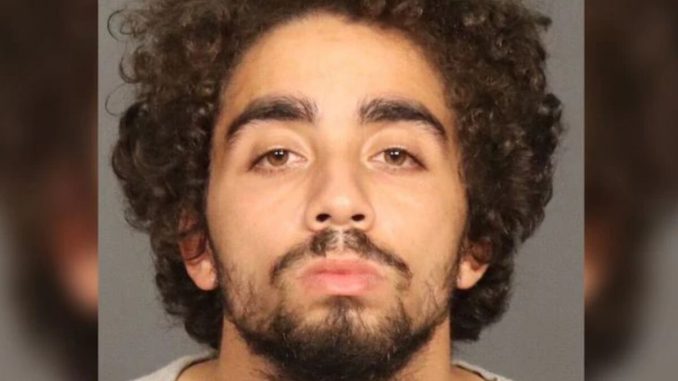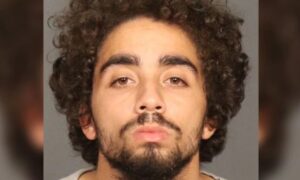 A Brooklyn man pleaded guilty after he was accused of trying to cut the brake lines on an NYPD vehicle amid the George Floyd protests and riots last year.
Jeremy Trapp, 25, pleaded guilty in Brooklyn Federal Court on Friday to one count of destruction of a vehicle, said the Department of Justice (DOJ) in a news release. Trapp also pleaded guilty to unrelated charges of wire fraud.
Prosecutors said Trapp on July 17, 2020, crawled under a marked NYPD van in Sunset Park, Brooklyn, before he partially severed "a line that is part of the NYPD Van's anti-lock braking system, which is similar in appearance to, and in the same location as, the NYPD vehicle's main brake line," said the DOJ. "A malfunctioning anti-lock braking system adversely impacts a driver's ability to stop and maintain control of a vehicle in an emergency."
The incident occurred amid anti-police protests and riots in New York City and around the country following Floyd's death.
"I knowingly damaged an NYPD police van. I cut the wire," Trapp told a judge, according to a New York Daily News reporter.
According to a criminal complaint, Trapp had spoken with a federal informant during a Brooklyn demonstration. Trapp then called the police racist and expressed a desire to "to harm police officers and their supporters," the complaint said.
"Trapp expressed excitement to the [informant] about having severed the brake line on the NYPD Van and stated that he wanted to do the same to more police cars," the complaint stated.
The DOJ also said that a month before, Trapp submitted a fraudulent Economic Injury Disaster Loan and grant application that provides small businesses with low-interest loans.
Trapp alleged he was the sole proprietor of a car wash business located at an address Brooklyn, which was actually a multi-unit residential building, among other false statements about the nonexistent business, said officials. The Small Business Administration, nonetheless, approved a $42,500 loan and $10,000 grant to Trapp, which were then deposited to his bank account, the agency said.
"I filled out paperwork where I made false statements and representations about a car washing business. I received money in my bank account for this loan," Trapp also admitted in court on Friday, according to the NY Daily News.
"With his admissions of guilt today, Trapp will face the consequences of his flagrantly lawless and fraudulent conduct, first, in endangering the lives of police officers by sabotaging one of their vehicles, and second, by lining his pockets with stolen government funds intended to provide relief during the COVID-19 pandemic," Acting U.S. Attorney for the Eastern District of New York Mark Lesko said in a statement Friday.
"This office and its law enforcement partners will bring to justice any individual who deliberately jeopardizes the safety of the police and steals funds from government programs intended to help deserving recipients."