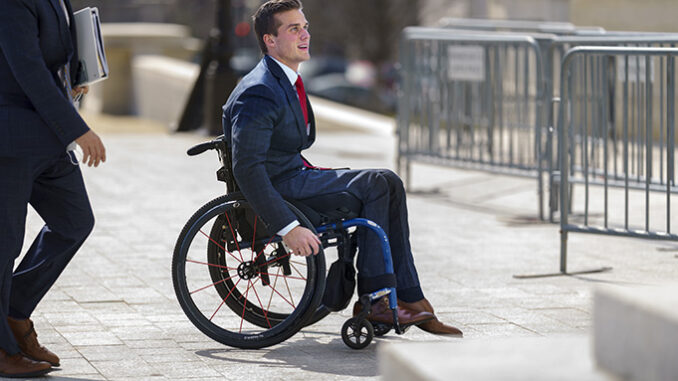 OAN Newsroom
UPDATED 11:36 AM PT – Wednesday, April 21, 2021
Rep. Madison Cawthorn (R.N.C.) recently called out the current administration for its concerning lack of transparency. During an interview Monday, the Republican said Joe Biden wants to continue using smoke and mirrors. He also suggested it's time to get the Democrat out of office.
Cawthorn went on to question whether Biden is really in charge. He stressed how even as a member of Congress, he can hardly get answers to what's going on and can only imagine how frustrated the American people must be.
"The question we're really all asking…who is behind the curtain pulling the strings of their Joe Biden puppet pal?" asked the North Carolina lawmaker. "Who are we dealing with? Can we trust what the President says? Do we have to go off of what Kamala Harris says?"
Meanwhile, the Biden administration has continuously been accused of downplaying the situation at the southern border with Biden refusing to acknowledge it for what it is — a crisis.
"The president does not feel that children coming to our border seeking refuge from violence, economic hardships and other dire circumstances is a crisis," stated White House Press Secretary Jen Pskai.
Cawthorn weighed in by asserting the Biden White House is simply hiding away from what's actually happening in this country. He went on to claim the border crisis is something the Biden administration wants to happen as a way to take over elections and maintain cheap labor.
"I absolutely think that's exactly what it is: I think the cartels want to make the money and I think the Democrats want to profit off the power," Cawthorn continued. "So I genuinely believe that this border crisis is something they are actually promoting to keep them safe."