New Jersey Assemblyman Gerry Scharfenberger, a Republican, proposed in April a bill urging the governor to reconsider diverting $40 million in federal economic relief funds to illegal immigrants and instead use the funds for property tax relief to New Jersey's struggling homeowners.
Homeowners in New Jersey have been struggling for years to pay their property taxes, even before the COVID-19 pandemic started, Scharfenberger told The Epoch Times in an interview. The problem was compounded by the impact of pandemic restrictions on the state economy, he added. "We have the highest property tax burden in the union."
Moreover, renters who lost their jobs due to the COVID-19 pandemic cannot pay their rent, which impacts landlords who cannot pay their bills because they have not been receiving their revenue, the lawmaker said.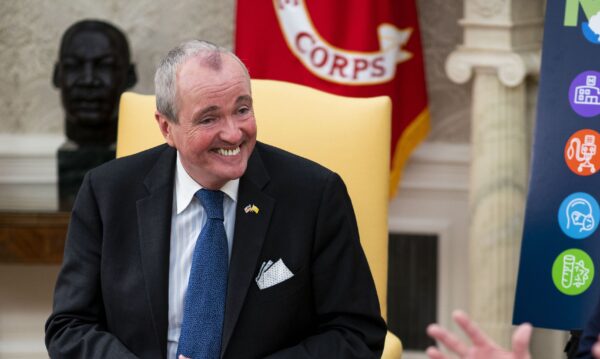 New Jersey Governor Phil Murphy has considered using $40 million in federal funds to give illegal immigrants in the state stimulus payments or unemployment benefits, according to Politico. The funds were apportioned to the state by a $2.2 trillion rescue package, also known as the Coronavirus Aid, Relief, and Economic Security Act (CARES Act), which provided economic relief amid the CCP virus pandemic.
The CARES Act also provisioned for a 120-day moratorium on eviction for tenants. The governor has extended this moratorium for New Jerseyans, but when it gets eventually lifted, thousands of New Jersey residents will be confronted with the possibility of becoming homeless, Scharfenberger said.
The governor makes decisions on how the funds are distributed, but his intention to give stimulus money to illegal aliens raised concerns, Scharfenberger said.
"If we have $40 million to give, literally give, to people who aren't supposed to be in the country in the first place, then certainly we could use that money. The money would be better spent providing property tax relief or helping renters who've lost their jobs through the COVID pandemic, or helping landlords to recoup some of the loss of revenue because their expenses continue on," Scharfenberger explained.
"This is not to take away [funding] from any humanitarian programs, where even if people who are here illegally, they need medical attention. … This is just cutting a check, a stimulus check to people who are here illegally. That's where I think it's unfair to the legal residents of the state," he continued.
Many of those who pay property taxes lost their jobs due to the COVID-19 pandemic; and many landlords, especially small landlords who own a two-family house, have not been receiving their rent but still have to pay their utilities and property taxes, Scharfenberger said.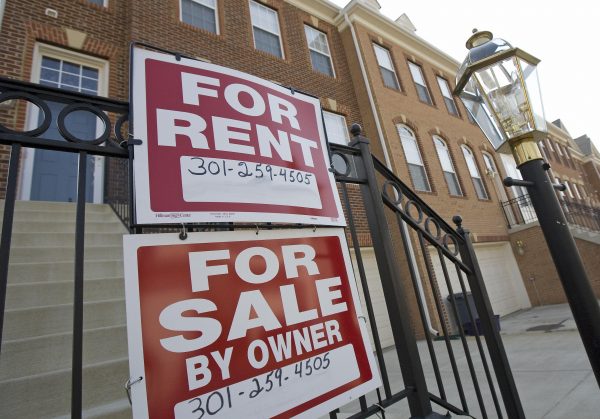 "American citizens in New Jersey here are struggling. So either we're a country of laws, or we're not, and for the governor to circumvent those laws to give to people who have broken laws by virtue of coming here illegally–I don't think it's fair to the New Jersey taxpayer," Scharfenberger explained. The money should be used first to support citizens who reside in the state, he added.
New Jersey has the highest property tax burden in the union; it is "a perennial problem," Scharfenberger said, so any time the state government has an opportunity to give relief to property taxpayers, it should do it.
For the state as a whole, it is detrimental to have this wave of illegal immigration, Scharfenberger said. It costs the United States about $200 billion a year, he added. "Whatever monies are allocated to illegal aliens through direct payments—stimulus payments—however you want to term it, will pale in comparison to the cost of illegal immigration overall."
Illegal immigration is a large federal problem, but in this particular instance, the focus should be on the New Jersey taxpayer, Scharfenberger said.
"In fairness to people who are here illegally, your heart has to go out to them. But still, we're a country of laws. And either we are a country of laws, or we're not. We can't pick and choose which ones we decide to enforce and which ones we decide to overlook. Otherwise, you'll have anarchy."
"I believe that we have to start governing that way, that we have to respect the law, as we ask everyone else to respect the law," Scharfenberger concluded.
The CARES Act funds allocated to New Jersey included direct payments to families and individuals with income below certain thresholds, additional unemployment benefits, various benefits for small businesses, and grants for hospitals, New Jersey's health centers, and other health care entities. In addition, assistance for the homeless, funding for low-income residents to offset their energy expenses, support for affordable housing, funding for expansion of early voting and vote by mail, and online registration to prepare for the 2020 election, as well as support for the New Jersey education system, according to a joint statement by U.S. Senators Cory Booker (D-N.J.) and Bob Menendez (D-N.J.).
New Jersey has the highest effective tax rate on owner-occupied property at 2.21 percent of a home's value, followed by Illinois (2.05 percent) and New Hampshire (2.03 percent), as of 2018, according to Tax Foundation, a Washington-based think tank. The lowest property tax rate in the nation went to Hawaii (0.30 percent), followed by Alabama (0.40 percent), Louisiana (0.52 percent), and Wyoming (0.55 percent), the Tax Foundation said.
The U.S. Census Bureau estimated the total number of housing units in New Jersey in 2019 at 3.6 million, of which almost 64 percent were occupied by their owners. The population of the state exceeds 9 million, according to the 2020 Census (pdf).
The number of illegal immigrants living in New Jersey as of 2019 was estimated at 644,000 by the Federation for American Immigration Reform.
Illegal immigration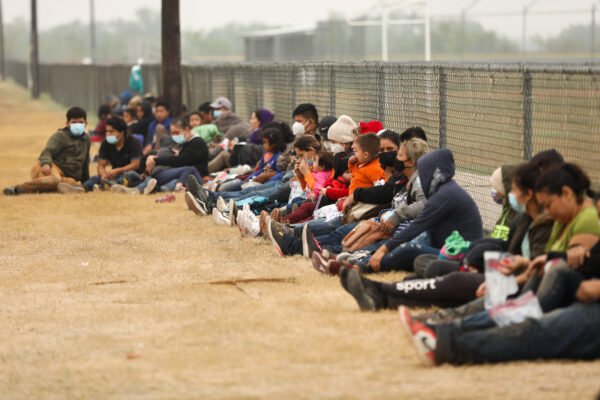 "I think that Governor Murphy's proposal to allocate $40 million out of the CARES Act funding to undocumented immigrants is a good proposal and a good starting point," said Chia-Chia Wang, organizing and advocacy director for American Friends Service Committee's (AFSC) Immigrant Rights Program in Newark, New Jersey.
"To be able to provide some relief for undocumented immigrants and their families, we actually need more than $40 million," Wang told The Epoch Times in an interview.
Redirecting that funding to property tax relief is not a good idea because it only benefits a small number of people, she said. "And most of them probably have more income than undocumented immigrants and their families," Wang explained, adding that undocumented immigrants do not qualify for any federal economic relief due to the COVID-19 pandemic.
Immigrant families struggle to pay their rent; they do not have enough money to provide food and clothing to their children, pay their medical expenses, and they more often than anybody else lack the means to satisfy their basic needs, Wang continued.
Some of AFSC's clients have medical bills to pay or need to buy prescription drugs, and these expenses are substantial compared to their income, Wang said. Without the drugs that someone needs to take, someone's health can be hurt, and this can have "a sort of devastating consequence" to the wellbeing of that person, she added.
Providing assistance to undocumented immigrants in the form of a check will give them more flexibility in spending the funds, Wang said. They can use it according to their needs, such as paying rent, buying food, or covering their medical expenses, she added.
New Jersey is a pretty wealthy state, and therefore any extra resources should be used to alleviate the difficulties that poor families face during this very difficult time, Wang continued.
Wang also mentioned a need to provide some unemployment benefits to illegal immigrants. This way, people who do not qualify for unemployment benefits under the existing system but lost their jobs due to the COVID-19 pandemic or family hardship could receive unemployment payments.
The AFSC's Immigrant Rights Program integrates providing legal services to immigrants, organizing in immigrant communities, and advocating for immigration policy changes. It offers a wide range of free humanitarian-based immigration services such as fighting immigrants' deportation, helping them to obtain legal immigration status, and bringing their families to the United States, Wang explained.
The primary reason why people cross the border illegally or overstay their visas is that "they want to stay [in the United States] and start making money, and send money back home because there's no way of making a living back in [their] home countries," Wang said.
"I don't think we believe that [those] people actually broke the immigration law. I think the immigration law is basically dysfunctional and broken," Wang said. The focus should be on how the policies at the federal and local level can be changed rather than on "how people broke the law because people come [to the United States] for better opportunities," she added.
Wang thinks that services to people such as health insurance should be based on needs and income regardless of the person's immigration status.
"People who have income—no matter what their status is—can afford private providers, and they should be able to buy out of their pocket, and government resources should go to people who need them the most—[to] people who make very, very minimum income. They're not going to have any extra money to pay benefits, to buy health insurance," Wang continued.
This way, "we can really create a better and more equitable access to services that everybody needs," Wang said.
The Epoch Times reached out to the Office of New Jersey Governor Phil Murphy for comments.