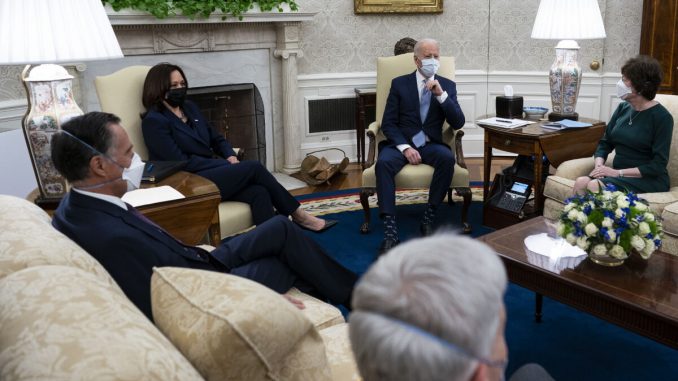 Moderate Republicans, many of whom have met with President Joe Biden to negotiate the administration's pandemic relief bill, came away from the president's address to the joint session of Congress doubtful about his calls for bipartisanship and unity.
After the first 100 days, many of those GOP lawmakers who were hopeful about Biden's desire to work with them across the aisle are now more cynical about how much input Democrats actually want from Republicans.
"I was very hopeful with the tone he set that [Inauguration] day, and I said so at the time. And yet that rhetoric has not been matched by action. It hasn't been matched by action when it comes to key policy initiatives they've already put forward, including the latest COVID-19 spending bill that passed in March. Remember, despite a 50-50 Senate and very tight majority in the House of Representatives, there was no outreach to Republicans on the COVID-19 legislation," said Sen. Rob Portman (R-Ohio) in a speech on Thursday.
Sen. Lisa Murkowski (R-Alaska) said in a statement, "As I sat and listened to the remarks tonight, I'm left with a strong concern at the lack of bipartisanship shown in the first 100 days. I call on President Biden to follow through on his inaugural promise to work in a bipartisan manner, and to spend the next 100 days working to build consensus across the aisle."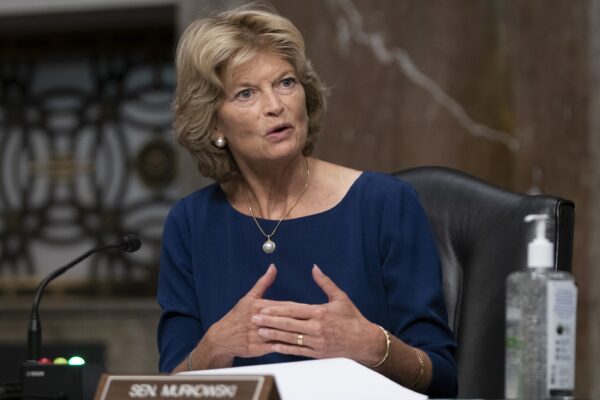 "That is the only way to truly bring people together, make progress for the betterment of our nation, and craft enduring solutions for generations to come," Murkowski added.
During his joint address to Congress, Biden praised the Democrat leaders for coming together with Republicans to pass the $1.8 trillion American Rescue Plan, but no Republican senator voted in favor of the bill, which passed through budget reconciliation with 50 votes.
Republicans are concerned that Biden is going to continue with his approach to getting his legislation passed with the simple majority, and many top Democrats including Biden have hinted that they would be willing to go it alone by getting rid of the 60-vote rule in the Senate.
The White House did not immediately respond to a request for comment concerning Republican sentiment about lack of bipartisanship.
Republicans have been critical of non-pandemic-related items being pushed into Biden's rescue package and the soon-to-be-voted infrastructure package—criticized by the GOP for having very little to do with core infrastructure.
Portman, who has also been involved in past talks with the administrations, also criticized Biden for lack of GOP input on another of his legislative packages.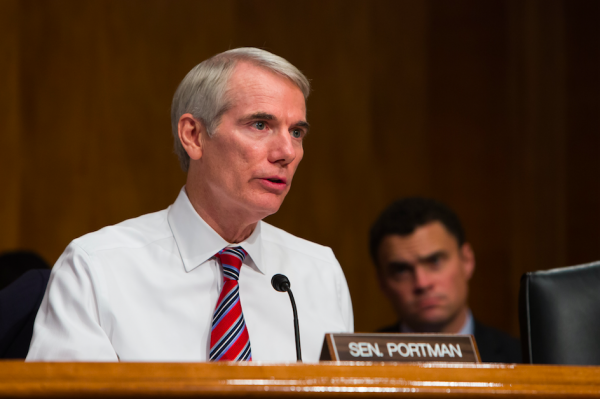 "Right now, the Biden administration is repeating this same mistake, as far as I can tell, because they've introduced their $2.3 trillion infrastructure package without consulting, again, any Republicans. And we now hear that White House and some Democratic leaders may want to pass this latest partisan proposal by reconciliation as well," said Portman.
Sen. Pat Toomey (R-Pa.) said Biden's call for unity and working for all Americans have just been words.
"To date, these words have rung hollow. The Biden White House has focused most of its energy on forcing through aspects of the left-wing wish list, either by executive order or partisan legislation while stonewalling most Republican ideas and input," Toomey said.
Beyond bipartisanship, Republicans are concerned about the spending in the last three packages, adding up to almost $6 trillion dollars, and how that will impact the economy down the road.
"Now President Biden is continuing this unprecedented spending spree by proposing another $4 trillion for a Jobs and Families plan. Rather than touting ways to create new industries, I want to see the President reverse decisions he has made that cost good-paying jobs and the families they support in Alaska," said Murkowski.
Sen. Mitt Romney (R-Utah), who was one of the GOP senators who went to the White House in February to work on pandemic relief, was critical of the spending in Biden's new proposals.
"Well, I think, with the experience we've had with the $1.9 trillion rescue plan, he would like Republicans to vote for his plan. But in terms of meeting in the middle, that hasn't been something the administration has shown," Romney added.
"I'm sure Bernie was happy," he told reporters, referring to outspoken liberal Sen. Bernie Sanders (I-Vt.).
Romney also called on Biden to "get back to the job of bipartisan governing."
"The president says he wants unity, but it's impossible to unify America if you're only appealing to the liberal wing of your own party," he said in a written statement.