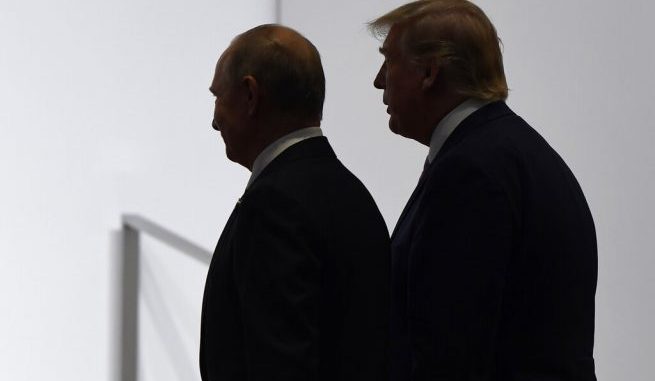 OAN Newsroom
UPDATED 1:27 PM PT — Thursday, May 21, 2020
President Trump has confirmed he is prepared to withdraw from the 1992 Open Skies Treaty, which was designed to reduce conflict with Russia.
On Thursday, the president said based on their deal with the arms treaty, Russia and the U.S. have had a good relationship. However, when they break a deal, he said the U.S. must "pull out."
President Donald Trump says until Russia adheres to the Open Skies treaty 'we will pull out' pic.twitter.com/8xhgGEgTZ2

— Reuters (@Reuters) May 21, 2020
This followed concerns from the White House, which claimed Russia has repeatedly violated the pact's terms.
Senior officials said the pullout will formally take place in six months, based on the treaty's withdrawal terms.
"When we have an agreement where we have a treaty and the other side doesn't adhere to it – in many cases, they're old treaties, old agreements – then we pull out also. So I think what's going to happen is we're going to pull out, they're going to come back and want to make a deal. We've had a very good relationship lately with Russia. You can see that with respect to oil and what's happening with oil."
– Donald Trump, 45th President of the United States
The president also mentioned there's a "very good chance" there may be a new agreement moving forward.
WATCH: 'New Start' Set To Expire, U.S. Pushes To Regulate Chinese Stockpile