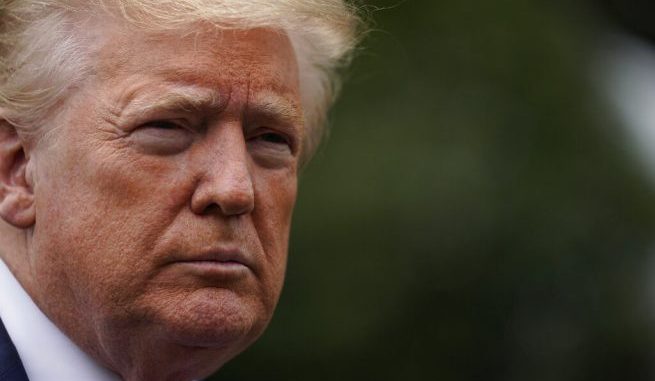 OAN Newsroom
UPDATED 4:50 PM PT — Thursday, May 21, 2020
President Trump recently announced CDC guidelines on reopening places of worship could be announced by Friday. On Thursday, the president reiterated the importance of churches and claimed the country will be "broken" if they remain closed.
The guidelines have yet to be released due to a disagreement between the Trump administration and the CDC.
The White house has revised the guidelines after deeming them overly strict.
"I think churches, to me, they are so important in terms of the psyche of our country. …I think churches are essential. It's wonderful to sit home and watch something on a laptop, but it can never be the same as being in a church and being with your friends. They want to have it opened and I think that's going to be happening very shortly." – Donald Trump, 45th President of the United States
BREAKING: @realDonaldTrump says "One of the other things I want to do is get the churches open. The churches are not being treated with respect by a lot of the Democrat governors. I want to get our churches open, and we're going to take a very strong position on that very soon." pic.twitter.com/w2ebpLrplC

— Toby Capion (@TobyCapion) May 21, 2020
Some of the guidelines approved by the White House included wearing gloves while distributing communion, social distancing and virtual services.
RELATED: More Than 1,200 Calif. Religious Leaders To Open Churches On May 31st, Despite State Order