The Returned and Services League (RSL) has welcomed the Australian government's announcement of a royal commission into veteran suicide rates, saying it was supremely important and a matter of urgency.
RSL National President Major General Greg Melick said the organisation looked forward to providing input, advice, and support to the federal government on this issue.
"The issue of veterans' mental health and veteran suicide is supremely important and must be addressed as a matter of urgency; the RSL is calling for immediate action with no further delay," Melick said.
"The RSL and its veteran members will continue to provide support to find solutions that deal with the scourge of veterans' suicide which impacts severely on the entire veteran community."
Mellick noted that in previous inquiries past federal governments had only managed to implement one-quarter of their recommendations, which had no significant impact on the rates of veteran suicides.
"While the suicide rate in the armed services is well below the national average, among veterans, it is four times the national average. That is unacceptable and cannot be allowed to continue," he added.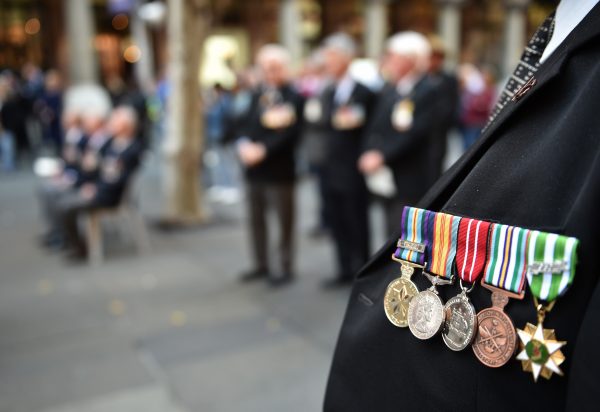 Prime Minister Scott Morrison announced the federal government's Royal Commission into Defence and Veterans Suicide on Monday, after community calls for a national inquiry to focus on the systemic issues faced by Australian Defence Force members and veterans.
"Every single day, the service of our veterans is something that has pressed on my mind because the very fact that we can live in a country that we can live in here in Australia is as a result of their sacrifice," Morrison said.
"It's as a result of their service. It's as a result of the decision they took to join the Defence Forces and to serve and to defend our values."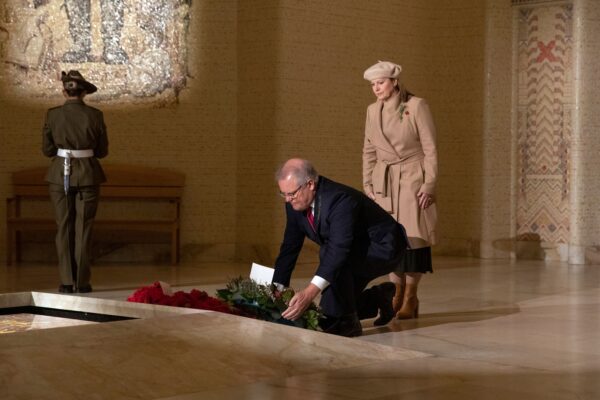 Morrison said this meant that the death of any Australian Defence Force member or veteran is one death too many, and this includes when that death is from suicide.
"We have always recognised that the rate of suicide of Australian Defence Force members and veterans is unacceptably high," the prime minister said.
"In recognising the sacrifices made by our serving and former members and their families on behalf of the nation, we owe it to members, veterans and their families to continue to take action."
The royal commission will be given the mandate to look into any systemic issues and themes in past deaths by suicide of Australian Defence Force members and veterans. It will also look at the experience of members and veterans who may still be at risk of suicide.
The Commission will also look into all aspects of the Australian Defence Force and the experiences of ADF members who are transitioning from active service. This includes the impact on veterans by the availability and quality of health and support services, the effect of social and family issues, as well as housing and employment.
A spokesperson from the Department of Veterans Affairs (DVA) told The Epoch Times that the Royal Commission provides veterans and their families an opportunity to tell their story and a chance for families to heal.
The spokesperson also noted that the DVA would continue to provide all support and services and reminded any veteran and their family members who are currently struggling and need help to contact DVA to access support.
"The Government provides more than $230 million a year to support veteran mental health—which is uncapped and driven by demand—part of an $11 billion annual spend for services and support for veterans and their families," the DVA spokesperson said.
DVA provides access to free comprehensive mental health care services to anyone with a single day of continuous full-time service in the ADF, as well as reservists with disaster relief or border protection service or those injured in a service-related training accident. The clinicians and counsellors are also all specifically equipped to understand the unique nature of military service.
In Australia, if you are a veteran or serving member of the Australian Defence Forces, you can reach out to Open Arms on 1800 0011 046, or you can contact Lifeline on 13 11 14.  You can also visit the Lifeline website at lifeline.org.au.
Australian youth can contact the Kids Helpline by phoning 1800 551 800 or visiting headspace.org.au/yarn-safe. Additional organisations include beyondblue 1300 22 4636, and 1800 RESPECT (1800 737 732).
If you are a veteran or a serving member in the U.S. you can contact the Veterans Crisis Line on 1800 273 8255 or call 911. You can phone the National Suicide Prevention Lifeline on 1 800 273 8255. Youth can call the Kids Help Phone on 1800 668 6868.