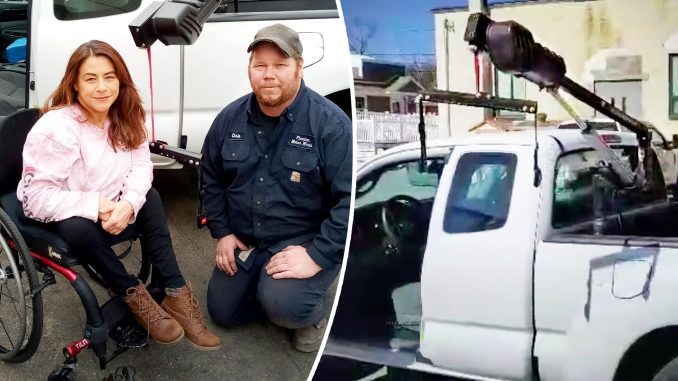 In a world where examples of "humanity" are few and far between, a kind act from a neighbor can go a long way. A Rhode Island mechanic changed the life of a disabled woman, making her daily routine more manageable, by offering a helping hand.
Christian Barber, a resident of North Smithfield, went the extra mile for one of his customers, Linda Abrants.
According to Abrants, she suffered an accident about 20 years ago when she was in California, about 3,000 miles away from where she lives now.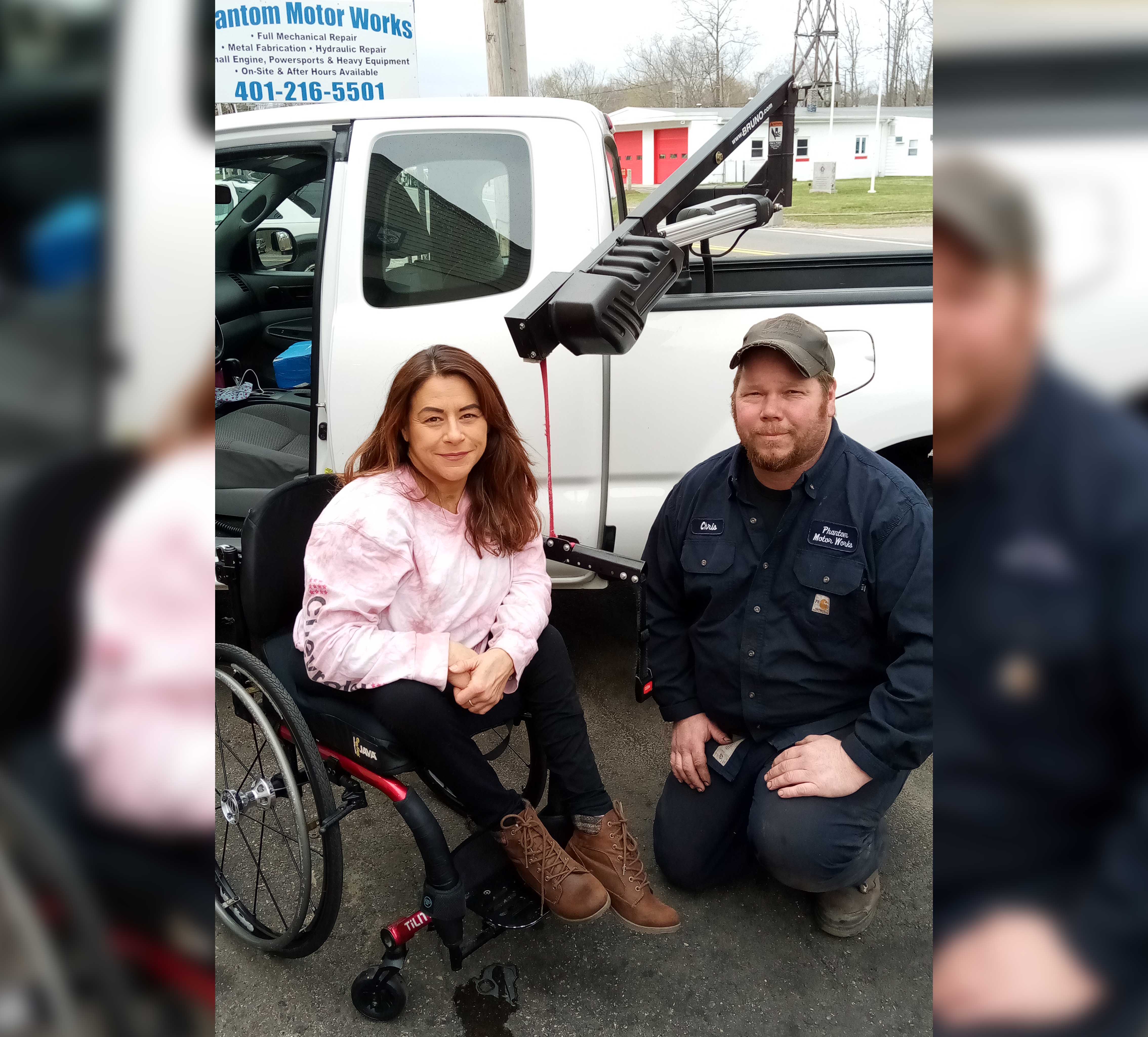 "Because of the accident, I am a T-6 paraplegic. I am numb from the waist down," said Abrants while talking to NBC 10 about her injuries." At the time after my accident, I was in California and then I was in and out of nursing homes for my entire life. I knew no one was coming for me. I did what I had to do to get out of there and once I did, for two years, I rented rooms from strangers."
Unable to perform some day-to-day tasks, Abrants is wheelchair-bound and uses a lift to enter and exit her truck. When that failed, she had to get it fixed.
Barber, who works at Phantom Motor Works, took on the task and spent weeks fixing the lift in Abrants's truck.
He had a difficult time finding parts for the lift but he didn't give up. He says he could understand his customer's situation due to personal reasons.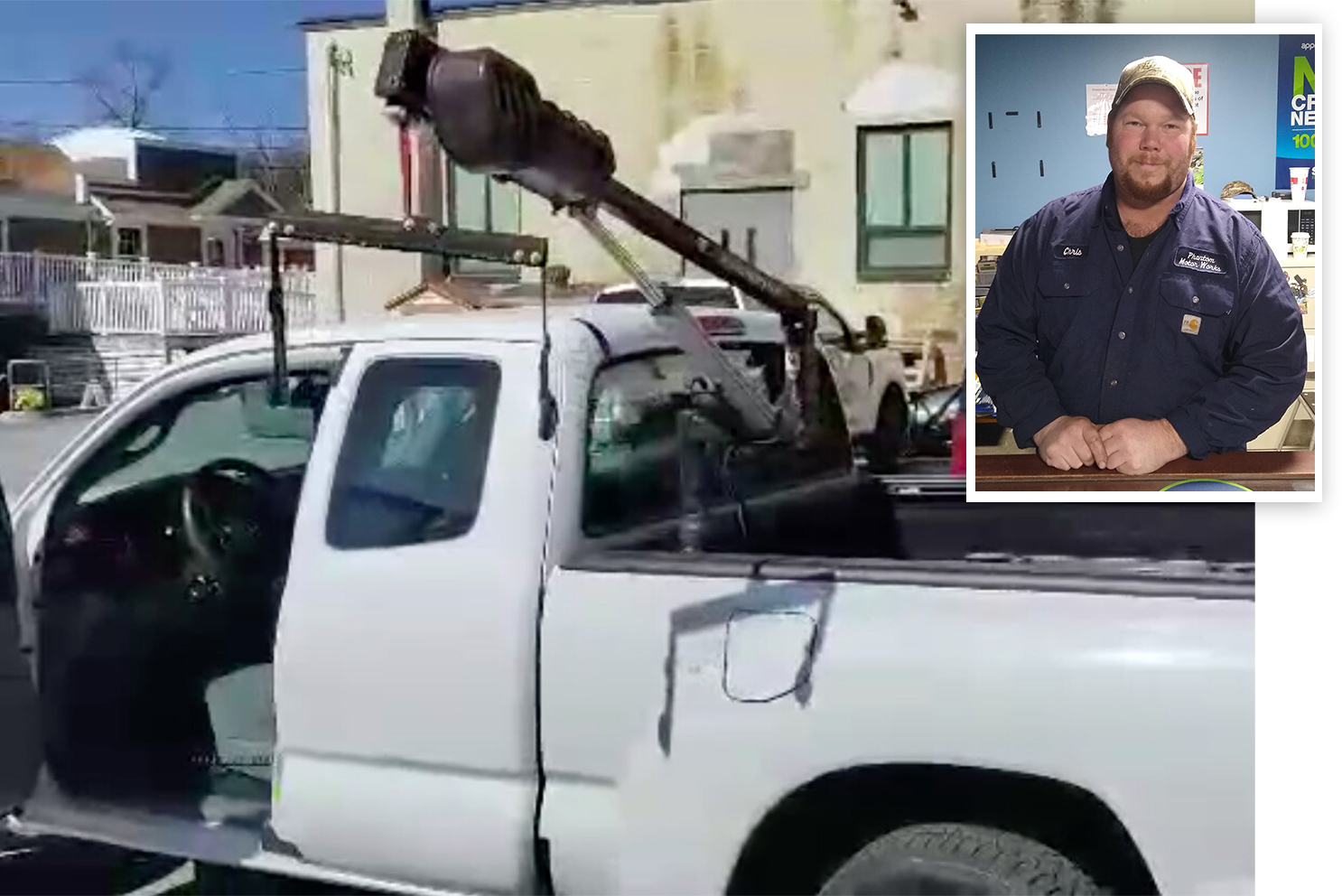 "My wife is disabled so I understand the struggle. I don't mind stepping in," he explained.
Barber got the lift repaired and only charged a nominal fee for the task.
"It's the way I was brought up. One hand washes the other," he said.
Abrants is highly appreciative and glad that "there are good people in the world."
The two met a few weeks earlier while Abrants was exercising in her wheelchair in the open due to gyms being closed.
Barber helped Abrants with her wheelchair and the two formed a connection. Having difficulties with the wheelchair lift, Abrants took it to Barber to get it inspected after failing to receive a response from the makers.
"I trusted him and it's really hard to find a mechanic that you trust," she said.
"If a human put it together, a human can fix it," Barber said, glad that he could be of help.
According to Abrants, others took notice of the mechanic's good deed and took it a step further. Another local business, Ideal Lawnmower, set up a bike and run to help raise money for a wheelchair-accessible van for her.
"How great is that?" she told The Epoch Times. "I was just looking to get my lift repaired." She said the local Rotary club also decided to chip in for the van, which costs $35,000—more than she can afford.
"The story kind of has a ripple effect of good things happening," Abrants added.
Share your stories with us at emg.inspired@epochtimes.com, and continue to get your daily dose of inspiration by signing up for the Epoch Inspired newsletter at TheEpochTimes.com/newsletter