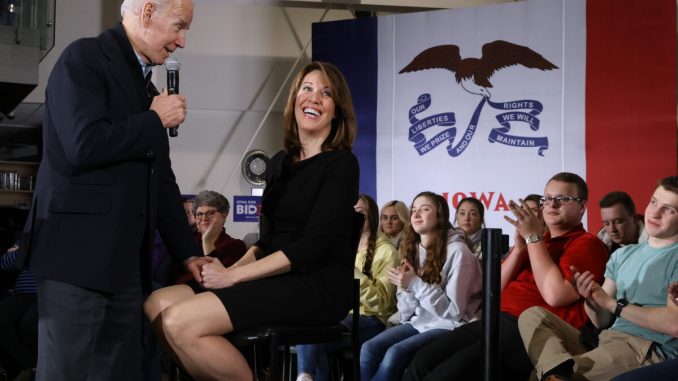 Rep. Cindy Axne (D-Iowa), one of the more vulnerable Democratic incumbents heading into the 2022 midterm elections, told Iowa Public Radio in an interview last week that she agrees with House Speaker Nancy Pelosi's (D-Calif.) remarks that the situation along the southern border is "on a good path," even as the number of illegal immigrants has continued to surge.
Asked about Pelosi's comments, Axne said she agrees with the speaker "because we now have a president in office that actually wants to tackle this issue that's been before us for years."
"We have a broken immigration system in this country. This has been an issue for a long time," she said.
"Congress first promised to address comprehensive immigration reform over a decade ago. And unfortunately, broken Washington politics and partisanship has meant there hasn't been a fix," she added.
Axne's remarks come as the GOP has intensified its criticism of the Biden administration for its handling of the border surge, with the issue likely to weigh on the minds of voters and, potentially, have ramifications in tight races like hers, when Iowans consider who to cast a ballot for in 2022. In November 2020, Axne defeated challengers David Young (R-Iowa) and Bryan Holder (I-Iowa), receiving 48.9 percent of the vote.
Her support for Pelosi's comments is a political risk, according to National Republican Congressional Committee (NRCC) spokesman Mike Berg, who told Fox News that, "Axne and Pelosi's open borders agenda may play well in San Francisco, but it doesn't work for Iowa."
Pelosi faced blowback from Republicans after telling reporters at her weekly press briefing earlier in April that the federal approach to managing immigration at the southern border was improving.
"The fact is that we're on a good path at the border under leadership of President Joe Biden," Pelosi said. "It's about restructuring how we do what is happening there, because we were in a very bad situation under the Trump administration. It's about a refugee plan."
The Biden administration has repeatedly said it inherited a broken immigration system that will take some time to fix, while blaming the border surge on seasonal factors and on dire conditions in immigrants' home countries. Part of Biden's strategy is to address the "root causes" of migration by providing aid to Central America.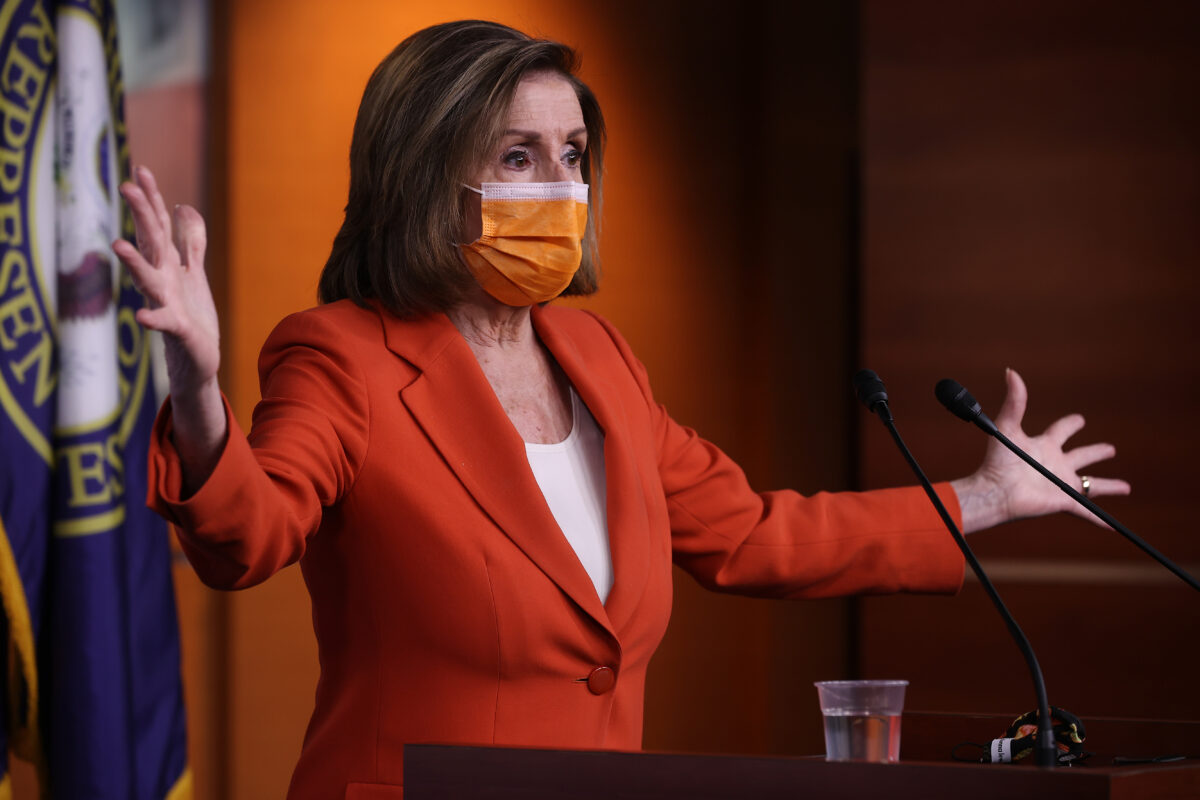 Reacting to Pelosi's remarks, the House GOP said in a statement, "There's no question that the crisis unfolding on the border is real, it's getting worse, and it's happening because of President Biden's policies."
Another pushback to Pelosi's remarks came from fellow Californian and House Minority Leader Kevin McCarthy (R-Calif.), who said in a statement that a number of metrics—including record numbers of unaccompanied minors apprehended crossing the border—flies in the face of her assessment.
"The United States is on track to have 2 million migrants cross our border by the end of September—about twice the population of Delaware, President Biden's home state," McCarthy said.
"Despite all of these red flags, Speaker Pelosi just last week claimed that the United States is on a 'good path' at the border. The question I ask the speaker [is] if we are breaking all records—more fentanyl, terrorists, and people illegally entering than in 20 years—if that's a good path, what does a bad path look like?" the California Republican said.
During the month of March, Border Patrol apprehended 172,000 illegal aliens, according to statistics released on April 8 by U.S. Customs and Border Protection (CBP), the most in a single month in 20 years. Also in March, almost 19,000 unaccompanied minors—a record number—were apprehended by Border Patrol, with the number doubling from February, when 9,400 were apprehended, while the preceding three months that figure hovered around 5,000 per month.