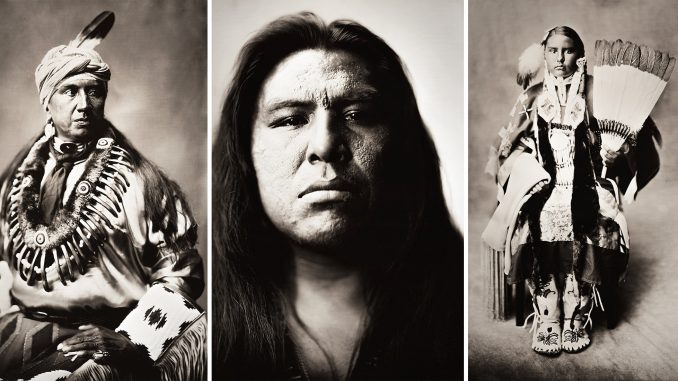 Stumbling across an archaic photography technique known as "wet plate," artist Shane Balkowitsch began a 20-year project to portray the Northern Plains Native Americans in the modern day. The nostalgic process would allow the North Dakotan photographer to display their spirit, pride, and enduring culture in a manner like no other technique.
Balkowitsch's series of 1,000 portraits called "Northern Plains Native Americans: A Modern Wet Plate Perspective" is being donated in its entirety to the State Historical Society of North Dakota.
Inspired by photographer Edward Curtis, whose dry plate photography immortalized Native American culture at the turn of the 20th century, Balkowitsch's first series subject was Ernie LaPointe, the great-grandson of Sitting Bull. The image remains the artist's favorite to this day. It set the tone for his future endeavors.
It "just seemed right," he told My Modern Met. "It is now my life's work."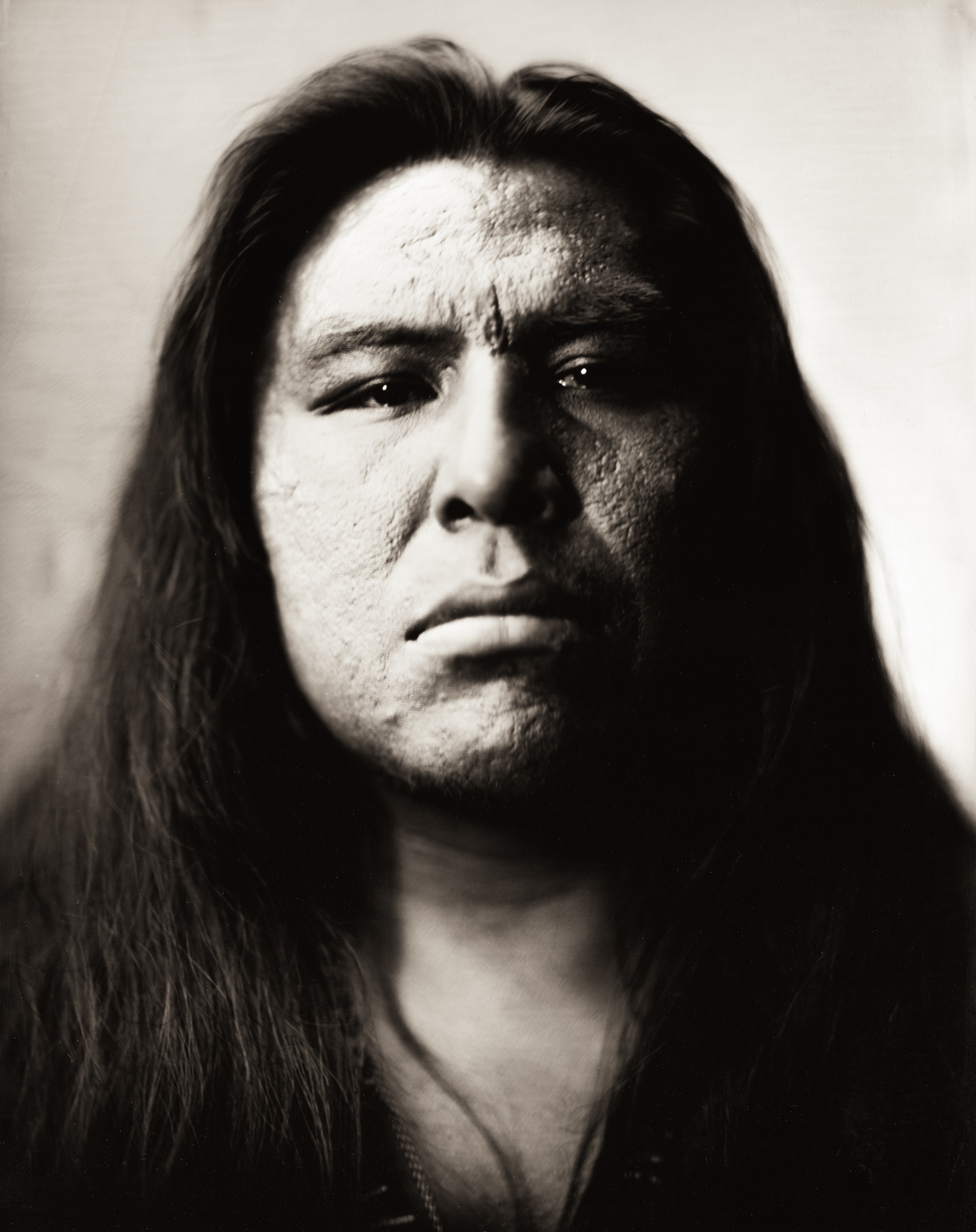 Holding photoshoots on Fridays, Balkowitsch invites his subjects to his Bismarck studio to sit, in traditional dress, for the 10 to 12 seconds in natural-light exposure needed to capture each image. It's not really a photograph, he reflects, but more a 10-second movie in which "there are heartbeats, a couple of shallow breaths, all captured on the plate."
Balkowitsch nurtures relationships with all of his subjects. By virtue of word of mouth, his studio is fully booked months in advance.
Entirely self-taught, the artist first picked up an 8×10 camera in 2012. Drawn to a wet plate image he saw online, he cut his first plate by hand within 45 days, and his brother Chad became his first subject.
Balkowitsch lauds wet plate as "the most romantic photographic process that has ever been created." Invented by Frederick Scott Archer in 1848, the process involves coating black glass plates in collodion and silver nitrate solutions that, while still wet, will render an image when exposed to bright light.
The result is a distinctively dignified, seemingly unselfconscious still, harking back to a bygone era.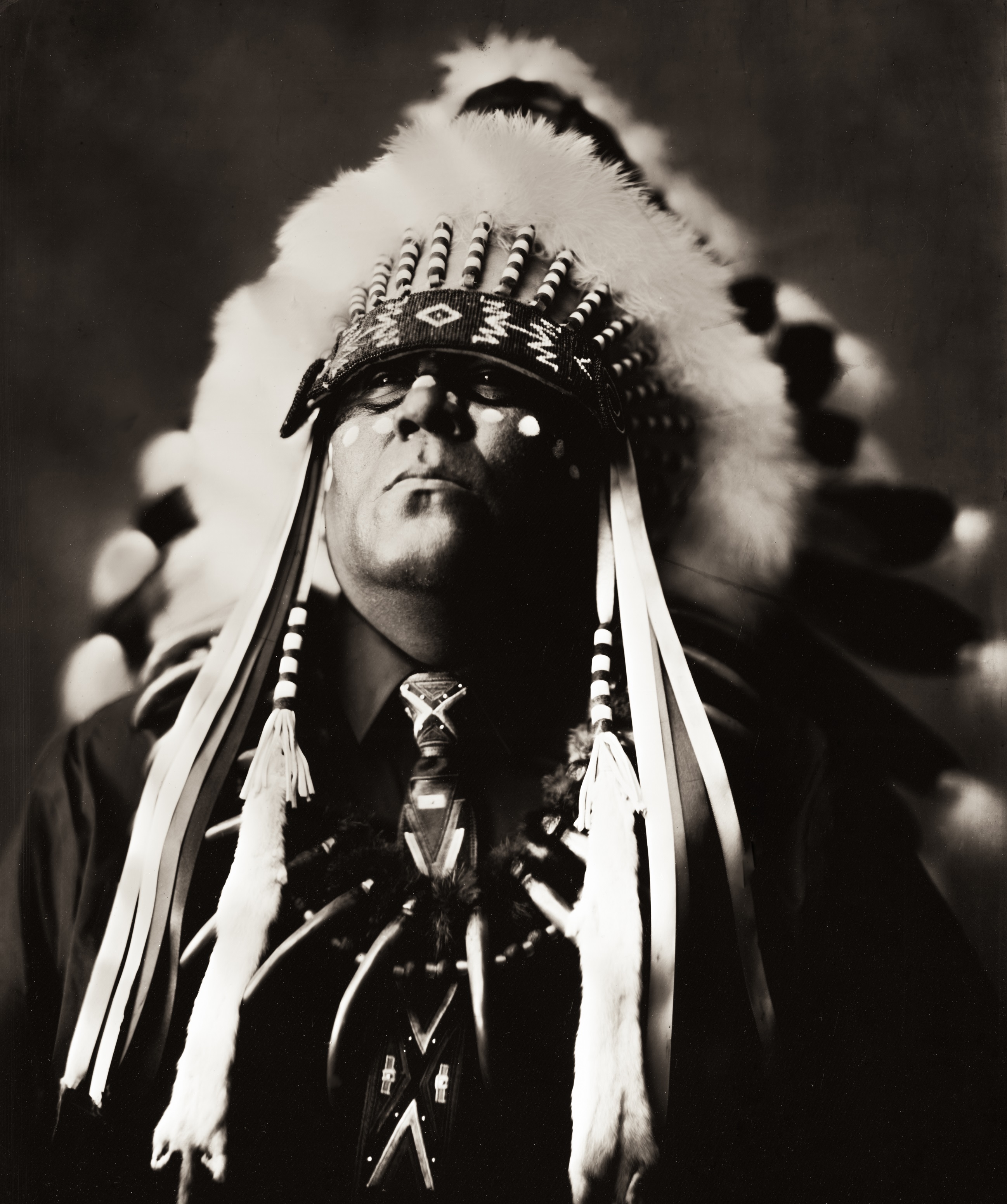 "I think it is very important that as technology moves forward, we embrace and continue to celebrate, and not forget, important processes from the past," Balkowitsch shared with The Epoch Times in an artist statement.
His first series exhibition of 145 plates, held at the Bismarck Art and Galleries Association in November 2017, broke the gallery's 25-year attendance record. That same year, Balkowitsch built and opened his Nostalgic Glass Wet Plate Studio in Bismarck.
The 1,800-square-foot space, with UV windows and skylights, allows Balkowitsch to replicate the studio photography conditions of his predecessors.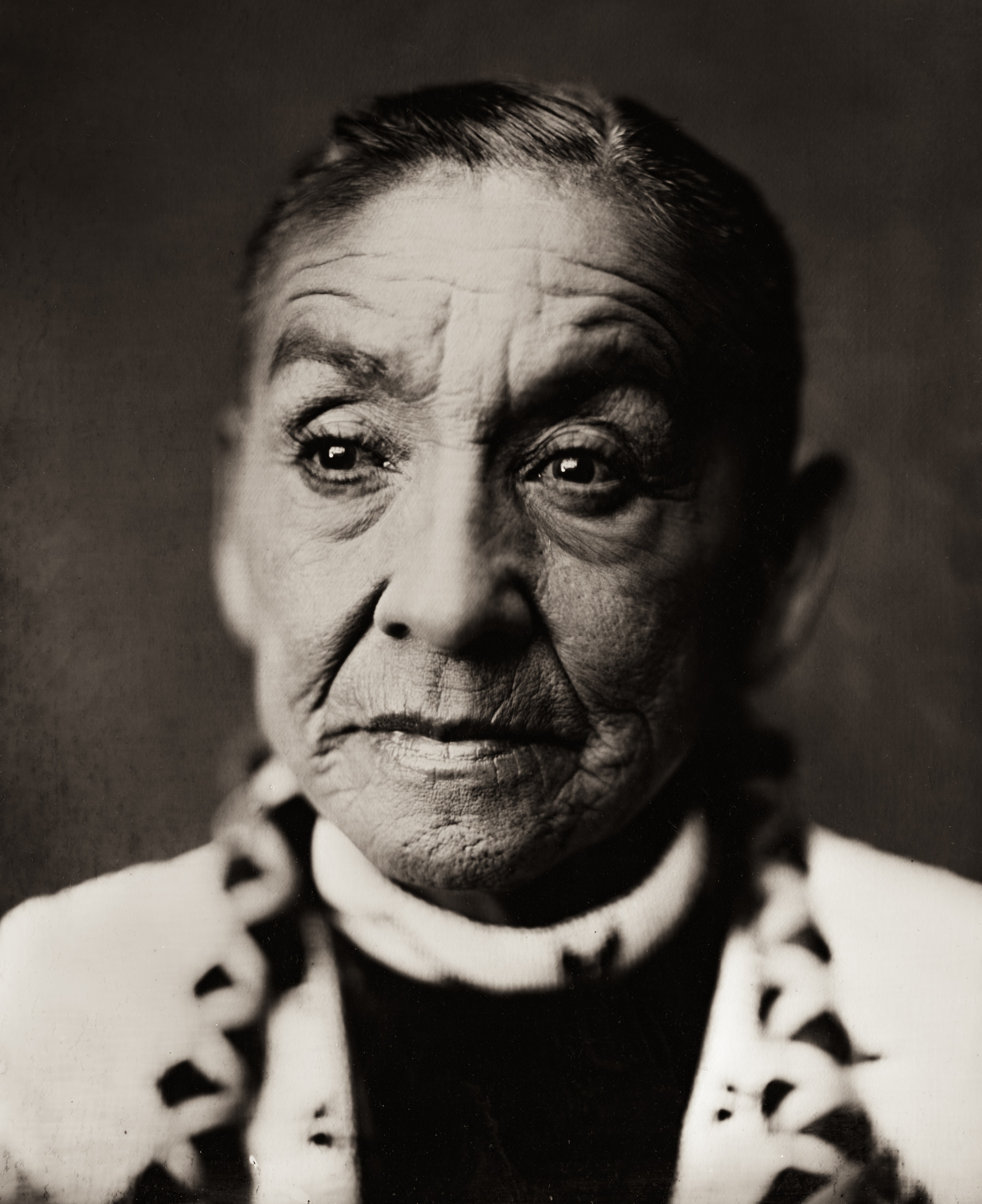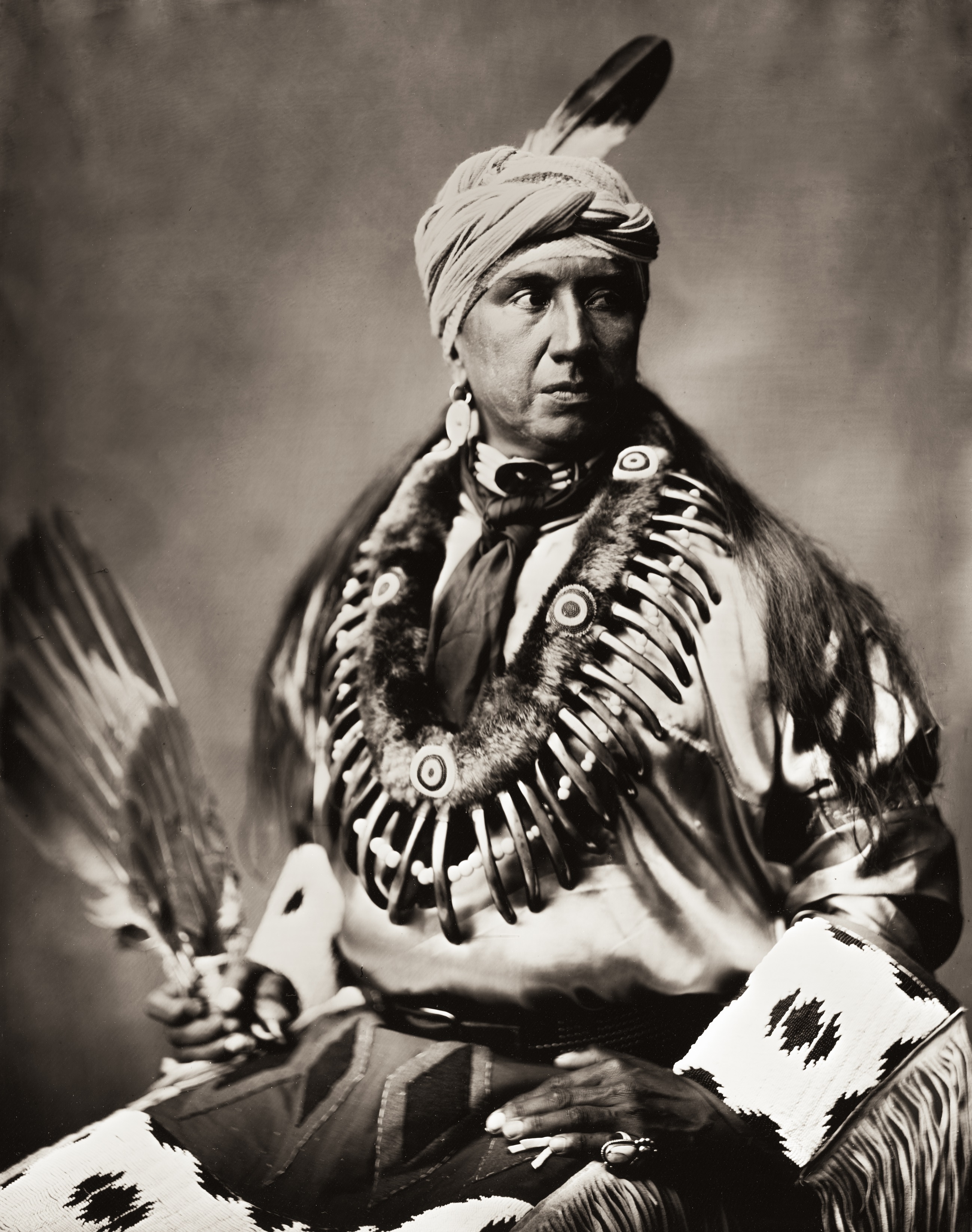 Completing his 20-year journey, Balkowitsch, currently the only wet plate photographer in North Dakota, intends to publish four books, each containing 50 of his favorite works. In the foreword to his first volume, Dakota Goodhouse of the Hunkpapha Lakota Tribe describes seeing his own wet plate portrait develop before his eyes.
"It was more than looking in the mirror and seeing a reflection. It was more than looking at a painting and recognizing one's self. It was like a dream, and that self-recognition woke something inside me," he wrote.
"I could understand in that one moment what it must have been like for relatives to have had their portrait taken as a wet plate long ago."
In October 2018, Balkowitsch was given the name "Shadow Catcher" by Hidatsa elder Calvin Grinnell in a formal ceremony held in his studio. He calls it the largest honor of his life.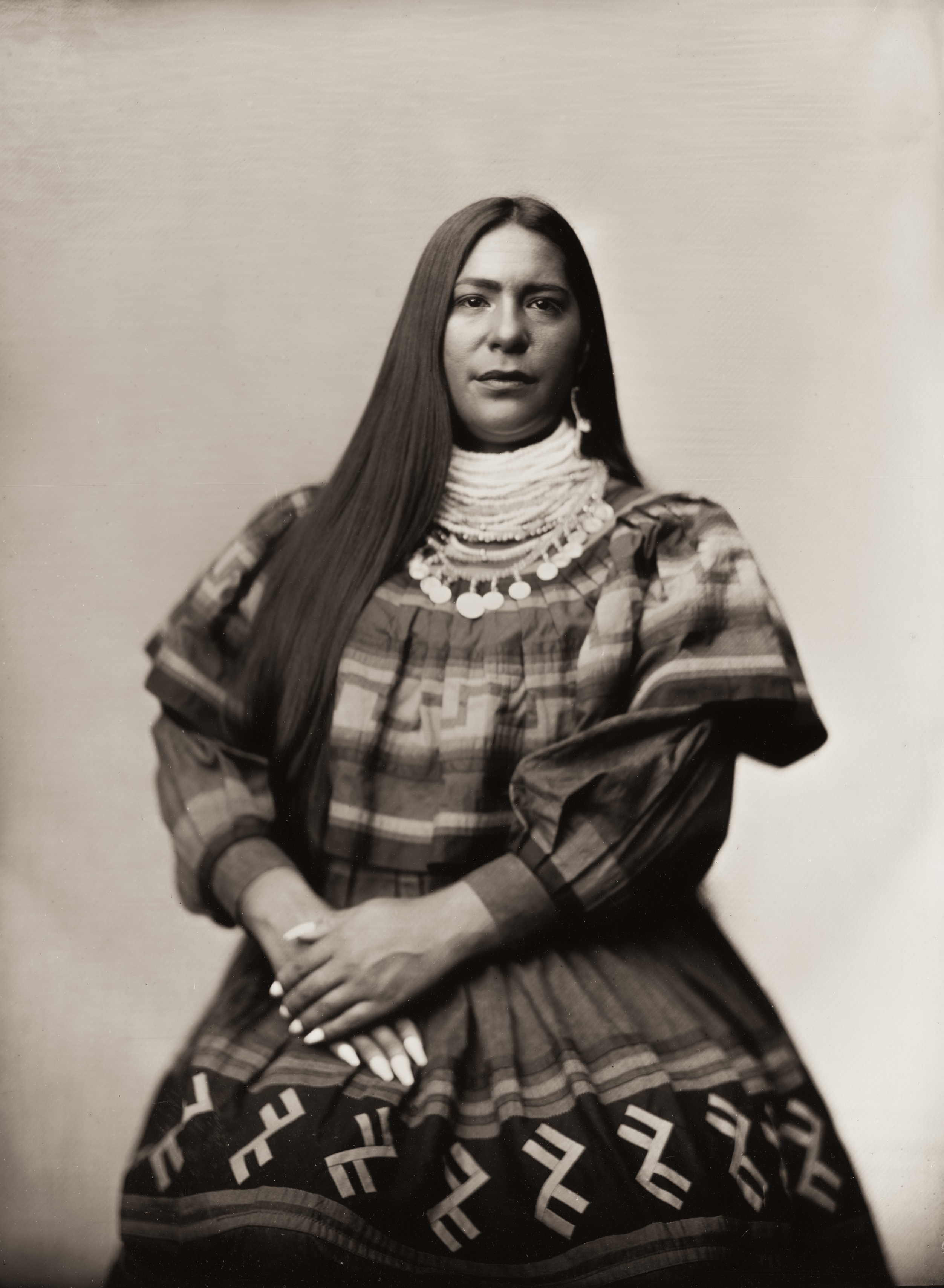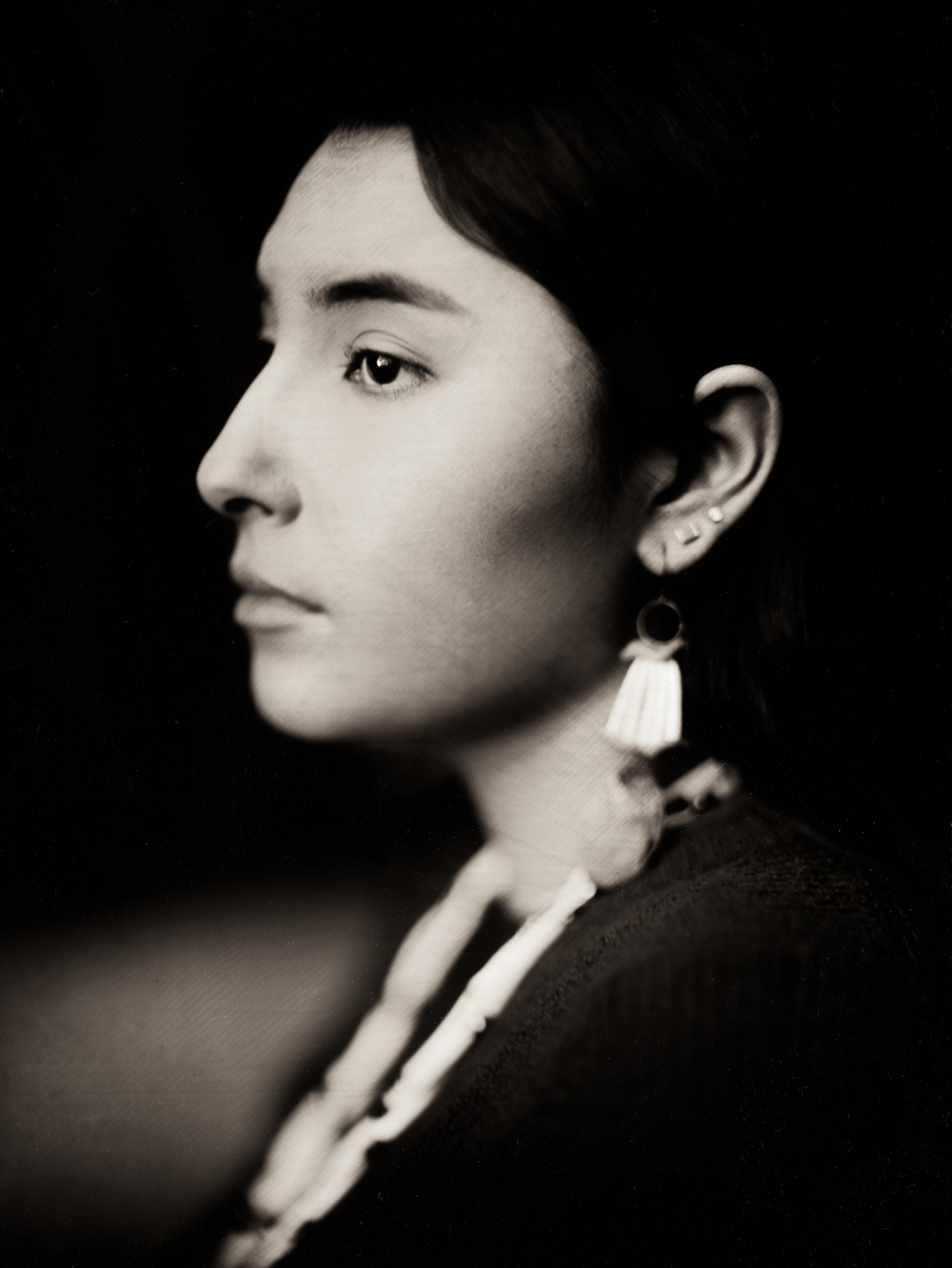 The artist shares updates of his work on Facebook and on his website. An award-winning documentary "Balkowitsch" chronicles the artist's extraordinary journey to the present day.
In a digital world, he reflects, history can easily be lost to the ether. Wet plate, as a tangible analog record, shall endure.
"I want people to understand that Native Americans are still here. They still have their heritage, they still have their regalia, they still have their language and song," Balkowitsch said.
"They have endured. No matter what we have done to them, they are still here in front of us, reminding us who the first people really are."
Share your stories with us at emg.inspired@epochtimes.com, and continue to get your daily dose of inspiration by signing up for the Epoch Inspired Newsletter at TheEpochTimes.com/newsletter