Detroit Police chief James Craig said on Monday that it was "reckless and disgusting" for Rep. Rashida Tlaib's (D-Mich.) to say that policing in the United States is "inherently & intentionally racist."
In an appearance on CNN, the police chief was asked about Tlaib's fiery tweet, in which she claimed that the recent police-involved shooting of Duane Wright "wasn't an accident" and that "policing in our country is inherently & intentionally racist."
"Daunte Wright was met with aggression & violence. I am done with those who condone government funded murder," Tlaib wrote, adding, "No more policing, incarceration, and militarization. It can't be reformed."
Wright was killed April 11 during a traffic stop and attempted arrest on an outstanding warrant in Brooklyn Center, a Minneapolis suburb. He was shot by officer Kimberly Potter, who later said she mistook her gun for a Taser. Potter was charged with second-degree manslaughter and faces a maximum sentence of 10 years in prison.
Craig told CNN in the interview that Tlaib's comments were "reckless and disgusting," adding that there has been an increase in the number of assaults against law enforcement officers across the country. While he didn't directly blame Tlaib's comments for the rise in violence against officers, Craig said, "the anti-police rhetoric is too much," lumping into this category Rep. Maxine Waters' (D-Calif.) recent remarks about getting "more confrontational."
Waters spoke on Saturday in a Minneapolis suburb not far from where Derek Chauvin is on trial, accused of murder in the death of George Floyd. The California Democrat said that if there's a not guilty verdict, "then we know that we got to not only stay in the street, but we have got to fight for justice."
"We've got to get more confrontational. We've got to make sure that they know that we mean business," Waters added.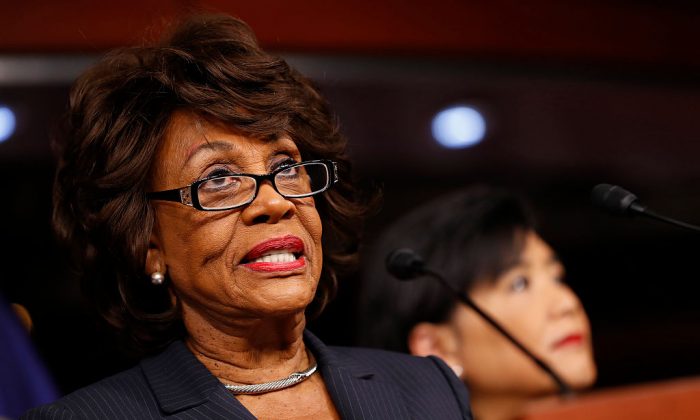 "I firmly believe those comments can fuel anger," Craig said of Tlaib's and Waters' remarks, speaking at a press conference in Detroit on Monday.
In his interview on CNN, the Detroit police chief accused Tlaib of seeking to draw attention to herself with her controversial tweet.
"As it relates directly to Rashida Tlaib. This is about her putting attention to herself," he said. "That's exactly what it's designed to do. It's not productive."
Craig added that he does not believe most Detroiters share Tlaib's viewpoint.
"The majority of Detroiters support this police department. They want effective and constitutional policing, and to make statements like abolish policing, abolish incarceration certainly is counterproductive," he said.
Tlaib later clarified her remarks on social media in a thread on Twitter, in which she said, "It is clear that more investment in police, incarceration, and criminalization will not deliver that safety," adding, "Instead, we should be investing more resources into our community to tackle poverty, education inequities, and to increase job opportunities. We should be expanding the use of mental health and social work professionals to respond to disputes before they escalate."
Asked on CNN about Tlaib's clarification, Craig called her remarks "spot on."
"We don't disagree with, you know, increasing support for mental health," he said, adding, "we have a massive mental health issue in our country today."
"We get it. We understand it," Craig said, adding that he believes Tlaib's clarification was about "pedaling back because she got so much pushback on her reckless comments. So it doesn't surprise me that she is now trying to take a softer approach."
The Epoch Times reached out to Rep. Tlaib with a request for comment on Craig's remarks, but did not receive a reply by press time.
Craig's comments came as Chauvin's trial went to closing arguments, with the former Minneapolis police officer facing charges of third-degree murder, second-degree murder, and manslaughter.