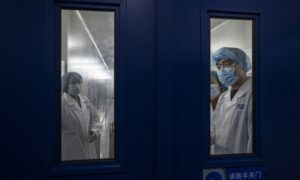 New reports say that two weeks before announcing that the coronavirus is contagious, China had already started developing a vaccine.
A Chinese luxury car brand has been exposed. One driver's experience seems to highlight the brand's quality control failings, while other anecdotes point to problems even before the cars make it off the lot.
A major American manufacturer has been slapped with a $13 million fine. The penalty comes after it handed sensitive data over to several other countries, including China. Among the leaked info are technical details related to military aircraft designs.
The European Union and India discuss a global infrastructure agreement. It could provide an alternative to Beijing's Belt and Road Initiative.
A resolution is condemning forced organ harvesting in China. Texas state senators unanimously passed the motion. And a specialist explains why it's needed.
Subscribe to our YouTube channel for more first-hand news from China.
For more news and videos, please visit our website and Twitter.