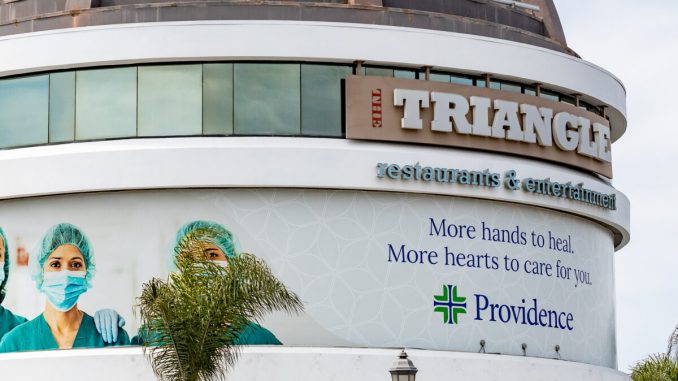 Triangle Square Shopping Center in Costa Mesa, Calif., on April 13, 2021. (John Fredricks/The Epoch Times)
Costa Mesa police are searching for a gunman who opened fire inside the parking structure of Costa Mesa's Triangle Square shopping mall.
The shooting happened April 18 about 1:42 a.m., after a fight broke out on the second floor of the structure, Costa Mesa Police Spokeswoman Roxi Fayad told The Epoch Times.
Police said the gunman inexplicably pulled out his weapon and fired at the parking structure's ceiling several times.
By the time officers arrived on scene, those involved in the incident were gone. No injuries were reported.
Fayad said those involved in the incident still remain at large and the incident is still under investigation.