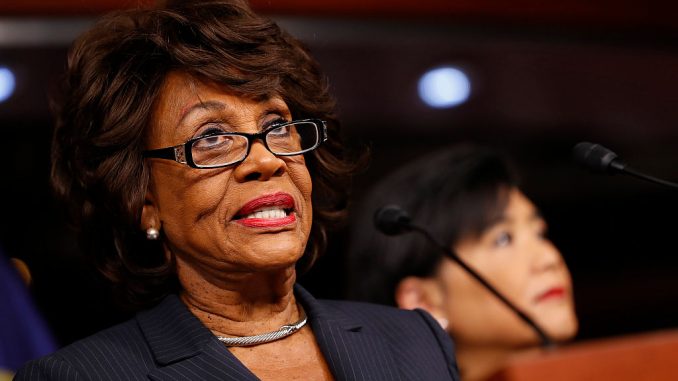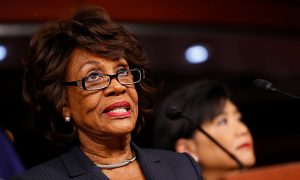 The judge presiding over the murder trial for former Minneapolis Police officer Derek Chauvin made a critical comment about Rep. Maxine Waters' (D-Calif.) recent remarks that protesters should "get more confrontational" if a guilty verdict isn't delivered against the former officer.
Hennepin County District Judge Peter Cahill on Monday responded to a comment made by Chauvin defense attorney Eric Nelson who noted that over the weekend, a "United States Congressperson was making what I interpreted to be … threats against the sanctity of the jury process" and "threatening and intimidating the jury" into delivering a guilty verdict against his client.
The lawyer was referring to Waters, who traveled from California to a Minneapolis suburb and told a crowd that if a guilty verdict is not handed down by the jury against Chauvin, protesters should "get more confrontational."
Waters also told the crowd that "we're looking for a guilty verdict and we're looking to see if all of the talk that took place and has been taking place after they saw what happened to George Floyd."
"If nothing does not happen (sic), then we know that we got to not only stay in the street, but we have got to fight for justice," she added.
Cahill responded by saying that he was aware of Waters' comments.
"I wish elected officials would stop talking about this case, especially in a manner that is disrespectful to the rule of law and to the judicial branch and our function," Cahill said in response to Nelson's statement, noting that he was aware that "Waters was talking specifically about this trial and the unacceptability" of "anything less than a murder conviction."
"If they want to give their opinions, they should do so … in a manner that is consistent with their oath to the Constitution," Cahill said.
It came as Nelson argued that Waters' comments could have prejudiced the jury and was could be grounds to declare a mistrial.
Cahill denied Nelson's motion for a mistrial. However, the judge noted that the defense could submit press articles about her comments for an "appeal that may result in this whole trial being overturned."
"A congresswoman's opinion doesn't mean a whole lot," Cahill said.
Chauvin is on trial in connection to the death of George Floyd, which was captured on video and later sparked months of protests, riots, and other acts of violence in Minneapolis and around the United States. Some Black Lives Matter supporters have suggested that if Chauvin isn't found guilty, there will be further riots and violence.
House Minority Leader Kevin McCarthy (R-Calif.) said over the weekend that he would take action against Waters if House Speaker Nancy Pelosi (D-Calif.) does not.
"Maxine Waters is inciting violence in Minneapolis—just as she has incited it in the past," McCarthy wrote. "If Speaker Pelosi doesn't act against this dangerous rhetoric, I will bring action this week."
But Pelosi, speaking to reporters, said Waters did not incite violence with her comments, adding that the longtime congresswoman should not apologize.
"Maxine talked about confrontation in the manner of the civil rights movement," Pelosi added. "I myself think we should take our lead from the George Floyd family. They've handled this with great dignity."
Waters' office has been contacted for comment.