Australian iron ore exporters aren't feeling any effects of Beijing's ongoing economic sanctions against Australian exports, as China's colossal demand for the mineral drive prices up to a 10-year high.
Rio Tinto, an iron export giant, said their Australian iron ore assets had excellent operating performance in the first quarter of 2021.
In the report of the company's first-quarter production results (pdf), it showed their iron ore exports increased by seven percent compared to the same quarter of last year.
"China's industrial economy continues with strong momentum," the report said. "Steel prices in China finished the quarter at decade highs as construction activity and steel demand in the first quarter… are at their highest since 2018."
However, it also said China's focus on reducing emissions would likely restrain production and affect the iron ore exports.
The price of the mineral, according to Market Index, is currently trading at around US$176 per tonne. Prices found on Fastmarkets revealed the ore had been traded at US$189.61 per tonne on Tuesday.
According to WorldSteel, China produced 83 million tonnes of crude steel in February alone, more than ten times the next highest producer, India.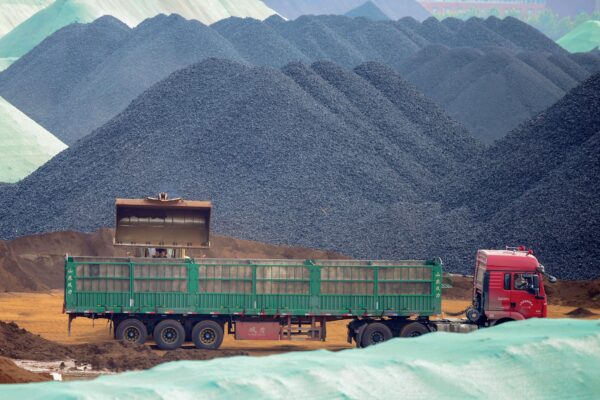 "Iron ore is Australia's single biggest export and swamps the value of coal and agricultural exports, so its continuing price surge to levels well above most analysts' expectations will see further upgrades to mining-company profit growth for this year, where the consensus expectation is already for a 70 percent rise in profits this financial year," AMP Capital Chief Economist Shane Oliver told Wall Street Journal.
Department of Foreign Affairs and Trade (DFAT) revealed that overall, year-on-year trade fell by only two percent despite China's ongoing economic intimidation.
However, if iron ore exports were excluded from those figures, Australia experienced a 40 percent drop in commodity exports, DFAT Chief Economist Jennifer Gordon revealed in a Senate hearing.
"The comparable values for China are down 7.5 per cent from the second half of 2020, compared to the second half of 2019," Gordan said. "That's got a 20 per cent increase in iron ore exports by value. But if we strip out the iron ore exports, the decline is 40 per cent."
DFAT also revealed that coal, which Beijing has currently banned from entering China, experienced an 83 percent fall. Additionally, 40 ships filled with coal were currently stranded off the Chinese coast, some for "several months."
In an address to West Australia's "Leadership matters" breakfast, Treasurer Josh Frydenberg said despite the current trade tensions, China's need for iron ore leaves him confident that the exports will continue to flow.
"That's because China is not only continuing to industrialise itself, but China's the number one steel exporter in the world, and that employs thousands and thousands of people across that country," he said.
Beijing began imposing punitive trade sanctions on a string of Australian exports after Australian Foreign Minister Marise Payne called for an independent inquiry into the origins of the CCP virus (novel coronavirus).
Diplomatic tensions with China were further inflamed yesterday after Payne used new federal oversight powers to cancel Victoria's Belt and Road Initiative deals with China on the grounds of protecting national interest.