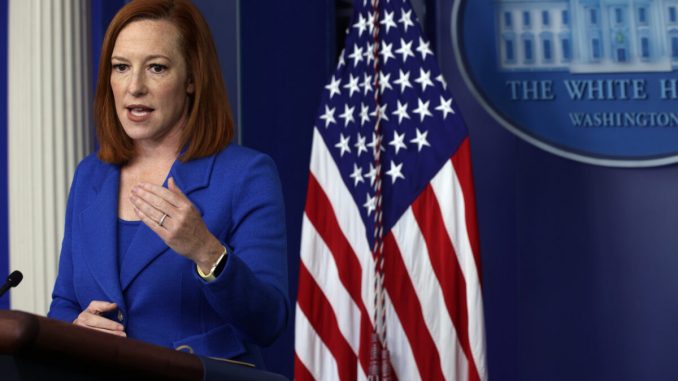 When asked if President Joe Biden agrees with the recent controversial remarks of Rep. Maxie Waters (D-Calif.) about the George Floyd case, White House Press Secretary Jen Psaki dodged commenting on Waters while saying it is "the most American thing" to protest against injustice in a press conference on Monday.
"[President Biden] has been very clear that he recognizes the issue of police violence against people of color, communities of color, as one of great anguish, and it's exhausting and quite emotional at times," Psaki said.
Psaki pointed out that Biden met the Floyd family last year and is "committed to undoing this long-standing systemic problem."
"His view is also that exercising First Amendment rights and protesting injustice is the most American thing that anyone can do," Psaki added. "But as he also always says, protests must be peaceful. That's what he continues to call for and what he continues to believe is the right way to approach responding."
Waters attended a protest in Brooklyn Center, Minneapolis, on Saturday night. She told the protesters gathered, "We've got to stay on the street. We've got to be more active. We've got to get more confrontational. We've got to make sure that they know that we mean business."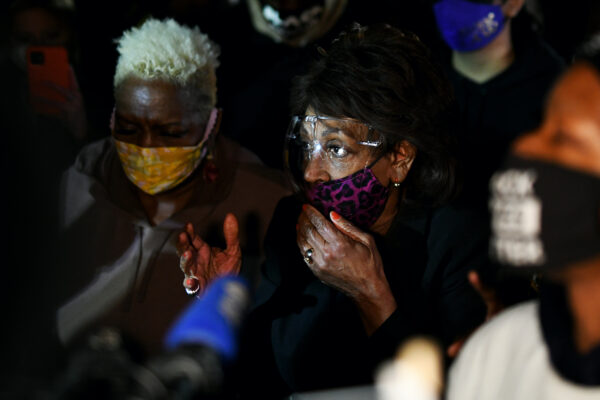 Republicans including House Minority Leader Kevin McCarthy (R-Calif.), Sen. Ted Cruz (R-Texas), Rep. Marjorie Taylor Greene (R-Ga.), and Rep. Lauren Boebert (R-Colo.) have criticized Waters for "inciting violence." Greene has pledged to introduce a resolution to expel Waters from Congress. McCarthy said that if House Speaker Nancy Pelosi doesn't "act against this dangerous rhetoric," he will bring action this week.
Pelosi defended Waters on Monday, saying that her remarks were "absolutely not" inciting violence.
"Maxine talked about confrontation in the manner of the Civil Rights movement," Pelosi told reporters. "No, I don't think she should apologize."
Rep. Waters office didn't immediately respond to a request from The Epoch Times for comment. However, Waters defended herself in an interview with the Grio Monday.
"I am nonviolent," Waters said, accusing that Republicans would "jump on any word, any line" to denounce her and Democrats and call them violent. The same thing happened to former President Donald Trump who was charged by Democrats for "incitement of insurrection" in his Jan. 6 remarks, when he called on supporters gathered at a rally to "fight like hell" to make their voices heard, after which he told them to "peacefully and patriotically" protest at the Capitol during the joint session of Congress. He later denounced the day's violence.
"I talk about confronting the justice system," Waters explained. "Confronting the policing that's going on, I'm talking about speaking up. I'm talking about legislation. I'm talking about elected officials doing what needs to be done to control their budgets and to pass legislation," Waters added, explaining what her words "more confrontational" means.
Waters continued that she wouldn't be "bullied" by Republicans.
Isabel van Brugen contributed to this report.