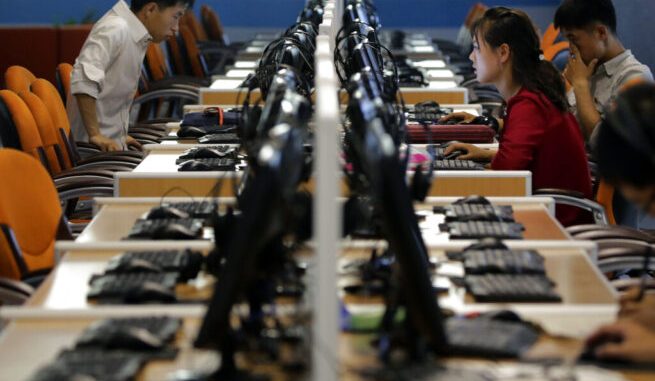 OAN Newsroom
UPDATED 8:22 AM PT – Thursday, February 18, 2021
The Justice Department has charged three North Korean hackers who are accused of stealing $1.3 billion from U.S. groups. On Wednesday, the department said members of North Korea's military intelligence agency, which is called the Reconnaissance General Bureau, are facing charges of conspiracy to commit computer fraud, wire fraud and bank fraud.
This builds on a 2018 case in which one of the men was indicted for allegedly taking part in a number of cyber attacks, including the infamous hack against Sony Pictures. Prosecutors have said the Reconnaissance General Gureau is simply a criminal organization using the guise of being connected to a government.
"The DPRK's malicious activities are a global problem requiring global awareness, condemnation and cooperative disruption," stated John Demers, Assistant Attorney General for National Security. "With this indictment and related disruptions, the United States continues to do its part."
Three North Korean Military Hackers Indicted in Wide-Ranging Scheme to Commit Cyberattacks and Financial Crimes Across the Globe https://t.co/XiGrrYpllq

— Justice Department (@TheJusticeDept) February 17, 2021
The Justice Department has estimated North Korean hackers have targeted groups in more than two dozen countries over the past year.