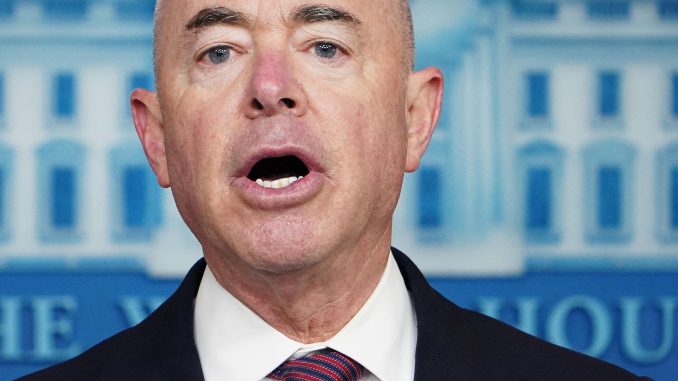 OAN Newsroom
UPDATED 3:56 PM PT – Tuesday, October 12, 2021
Homeland Security Secretary Alejandro Mayorkas ordered the U.S. Immigration and Customs Enforcement to immediately stop conducting workplace raids targeting illegal immigrants. In a memo released on Tuesday, Mayorkas called on the immigration agency to focus on the "exploitive" employers, who have allegedly taken advantage of illegal immigrants.
Mayorkas also mentioned the DHS was reviewing options for illegal immigrants to be protected from deportation if they fell victim to "abusive and exploitative labor practices."
"We will not tolerate unscrupulous employers who exploit unauthorized workers, conduct illegal activities, or impose unsafe working conditions," he stated. "Employers engaged in illegal acts compel the focus of our enforcement resources. By adopting policies that focus on the most unscrupulous employers, we will protect workers as well as legitimate American businesses."
At the Secretary's direction, DHS will:

✅Develop & update policies to support enforcement of labor standards
✅Prioritize workplace enforcement against unscrupulous employers
✅End mass worksite enforcement operations

— Homeland Security (@DHSgov) October 12, 2021
The move further hinders ICE's operational capacity by Mayorkas, despite the record number of illegal immigrants crossing the nation's southern border since Biden took office.